102179 Theories Of The Social: Propos...
102179 Theories of the Social: Proposal and Annotated Bibliography for Final Essay
Answer
Annotated Bibliography
Caprioli, M. 2000, 'Gendered Conflict', Journal of Peace Research, vol. 37, no. 1, pp. 51-68.
The article presents a quantitative tests and analysis about the relationship between state militarism and domestic gender equality suggesting that an environment of domestic equality help in better international relations. This is so as women are less likely to support violence thereby pacifying the state behaviour on a global level.
The article is relevant to the topic of feminism and understanding of society by providing an insight into the arena of international peace that is influenced by the role of women in the society. A naturally prevailing domestic gender inequality results in more of international violence while it can be reduced significantly by bringing a change in domestic environment and societal beliefs about equality. It creates an understanding of society at global levels in light of gender equality.
Schneider, E.M. 2016, 'Why Feminist Legal Theory Still Needs Marry Joe Frug: thoughts on conflicts in feminism'. New England Law Review. Vol. 5, no. 1, pp. 1-5.
The article presents a discussion on Mart Joe's views and contribution towards legal feminism, depth of the issues and a variety of her perspectives in relation to postmodernism views of feminism. The focus is on providing different ways for feminist legal scholars to approach disagreements associated with the feminist perspectives. The aim is to promote a collaborative and introspective dialogue between people with different views on feminism and the society.
It is relevant to my topic as the article helps in exploring and understanding different views of people especially in the legal arena about feminism, gender stereotypes while checking the governance of feminism suppressing other useful points of views. A better understanding of society is created by considering it from variety of perspectives and not limiting it to the view of women and feminists.
Anderson, R. 2015, 'The Question of Feminism in Gender Mainstreaming- A Case of Non-Conflict in Local Politics', NORA- Nordic Journal of Feminist and Gender Research.,vol. 23, no. 3, pp. 203-219.
The article discussed gender conflict and gender equality in relation to a gender mainstreaming strategy. The focus is on explaining the way feminism is rejected in such projects to avoid the controversial problems of equal treatment. The results of the study show a clear rejection of feminism because it is seen as being opposing professionalism and legitimate political issues.
The article is relevant as it presents different reasons of rejecting feminism in the society, views of people in relation to the elements of professionalism and legitimate political issues and considered being opposed by the views of feminists. It brings the clear picture of our society in relation to gender-equality and gender conflicts; and the ways controversial issues like equal treatment and special efforts for women are ignored or avoided under strategies of gender mainstreaming.
Kirby, P. and Henry, M. 2012, 'Rethinking Masculinity and Practices of Violence in Conflict Settings', International Feminist Journal of Politics. vol. 14, no. 4, pp. 445-449.
The article focus on rethinking masculinity and conflict in a manner that the discussion moves beyond general description of multiplicity of masculinities, constructing gendered agencies and representation of violence by men and women. It presents a complete spectrum of social life instead of limiting feminism and masculinity in relation to global politics. The aim is to look at feminism and masculinity on a global societal level.
The article is relevant as it presents the view of society on an international level and discusses the resistance of educational institutions in teaching gender, feminism and sexuality in international societies. It moves beyond the basic analysis of gender within global politics and helps in exploring the full spectrum of social life including the popular culture and views about feminism, masculinity and gender equality.
Grabe, S. 2012, 'The Role of Transnational Feminism in Psychology: Complementary Visions', Psychology of Women Quarterly, vol. 36, no. 2, pp. 158-161.
The authors of the article offer a rejoinder drawing together the commonalities in different perspectives of feminism and the study of structural power. The focus is on creating a richer understanding of gender subjectivities and relations while approaching the same through culturally appropriate approaches. The work is promoted in collaboration with women and studies their experiences to guard against the legitimize structures of domination.
The article is relevant to the topic of study as it presents the approaches that are based on basic culture of the society and conducted in partnership with women to understand the gender subjectivities and gender relations prevailing in the society. The feminist psychologists are provided a way to investigate gender disparities and create better understanding of our society visualize through the lens of psychology and experiences of women. It gives a new insight to understanding of society by establishing the importance of country and culture in the psychology of women.
Fitzpatrick, K.; Vacha-Hasse, T.; Byrne, Z., 2011, 'Older and Younger Adults' Attitudes Toward Feminism: the Influence of Religiosity, Political Orientation, gender, Education and Family', Feminism; Family influence; Political influence; Religious beliefs Sex Roles, vol.6, no. 11, pp. 863-874.
The articles present a detailed study, exploring attitudes about feminism among older adults and college students. The results of the study explains that among young adults, political views influence their feminism attitudes while older adults are more concerned about religiosity in comparison to political orientation. Older members are more conservative in comparison to young people about their attitudes towards feminism.
The article helps in getting an insight into the attitude and perception of older and younger members of the society about feminism. It brings in a clear picture of the society where older adults hold conservative views as compared to younger adults. Also, it creates an understanding of society in relation to political views of young adults that influences their perception about feminism while older adults are more influenced by demographic information and cultural values.
Einspahr, J. 2010, 'Structural Domination and Structural Freedom: A Feminist Perspective', Feminist Review, vol. 94, no. 1, pp. 1-19.
Another peer-reviewed article on structural domination and structural freedom talks of male domination and feminism in our society. The focus is on understanding the deep meaning of patriarchy structure of male domination in a manner to reclaim the idea of patriarchy as a source of women's systematic oppression. The article brings in a new view of feminism where male and female structures are analysed instead of considering these are mere identity categories and avoiding grounding of feminist action as a unitary 'category woman'.
The article is relevant as it presents a focused discussion on women's subjectivity, identity and agency. It brings the picture of society in terms of preferences, desires and choices of women and not limiting the understanding of society and patriarchy as a structure of male domination. Dominance is presents as a structural concept helping to recreate the idea of patriarchy as a source of women's freedom and non-domination. This is a fresh view of society while analysing the two intersecting structures of domination (male and female domination) instead of limiting the focus on intersecting identity categories.
Cojocaru, A.B. 2012, 'Contribution of Feminism to the Evolution of Deliberative Democracy Concept', EIRP Proceedings, vol. 7, no. 1, pp. 647-652.
Studying the role of feminist approaches in bringing the development of deliberative democracy proves to be an efficient route for highlighting the role and identities of women in the society. Taking this approach, the current article by Cojocaru discuss two types of feminist approach where the first one is related with greater capacity of women to provide care and change the deliberation and the other talks of women brought up to identify their own good with that of others.
The article is relevant in the sense that explains the creation of deliberative democracy under the influence of feminist approaches. It throws light on the societal values and beliefs about women's role and capacity in providing care, changing and expanding deliberation and several other roles of women. The reasons of women socializing and their transformation from 'I' to 'we' for finding solutions to their issues and conflicts of suppression helps in understanding the real identities of women in our societies.
Essay Proposal
I have selected the above-discussed readings and other readings not includes, as the basis of an essay on role of feminism as a conflict theory. It focuses on the way feminism has contributed in adding to our understanding of society. My interest stem from a desire to understand feminism as a conflict theory where it is believed that all religions, political manifestations and cultural and societal beliefs are instruments set up by men for suppression of women and creating gender-roles and gender-identities for them (Schneider, 2016). The belief of feminists about societies being male-stream instead of mainstream creates an interest in examining the society (Anderson, 2015) from different view points especially from those of women and the way women have come a long way in fighting against the oppression; coming out of female identities and establish female structures in the society (Einspahr, 2010). Here conflict theory becomes applicable that means a struggle between competing social groups to achieve dominance, power and authority. I am interested in exploring the main concepts of conflict theory, conflicts for gender equality related to conflict theory and the way it is related to postmodern feminist theory.
The readings discussed above presents different views of our society in terms of feminists views, struggle for identities, conflicts on international level, conflicts between male and females identities and roles stereotyping, feminist approaches to transform into female structures and difference in attitude of older and younger adults about feminist views as influenced by their religiosity and political orientations (Fitzpatrick et al., 2011). These all factors as directed by feminist views helps in adding up to our understanding of the prevailing values, beliefs and stereotyping in the societies.
Based on my readings so far my essay will:
Explore the ideology of feminism as a conflict theory

Analyse our understanding of society in terms of feminism

Explore feminism as a full spectrum of social life and conflicts on international level influenced by feminist approaches

Exploring role of feminism in understanding international peace and conflicts

Explore the role of conflict theory in developing an environment of domestic equality

Exploring the overall extent feminism has added to the understanding of societies on a global level
Customer Testimonials
I was in urgent need of Sample papers for my research work and when I inquired about the best place to take it from a set of teachers they pointed at ABC Assignment services and I went about signing into it. Their samples are top notch with experts who are very skillful and student friendly and has such rich content in their writings and I found it very helpful indeed and felt very useful as well.

Sam, Queensland
I keep getting caught amidst a lot of extracurricular activities that leaves me with no time to concentrate on my studies. On a friends recommendation I started using ABC Assignment Help's services. They're the best in the world with their premium assistance and originality. I owe it to them for my good grades and new accomplishments in my academic life!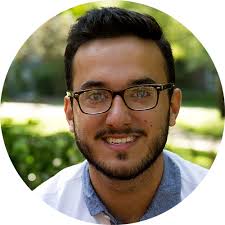 Andrew, Liverpool
I was genuinely surprised with the services provided by ABC Assignment Help! They proof-read all my assignments, following the exact same instructions provided by the university guidelines and offer one of the best writing services. Their writers are highly qualified and don't leave a single thing unnoticed. They structure every single idea of mine into a master piece!

Brian, Darwin