Answer :
Essay 2
Introduction:
Minimised of Aboriginal Australians' life expectancy are caused by cardiovascular diseases. Indigenous Australians have higher risk of cardiovascular disease that is caused by higher occurrences of smoking, living in remote areas, stress, obesity and hypertension. Both men and women Aboriginals and Torrents Strait Islanders people of Australia are affected by cardiovascular diseases. However, studies demonstrate men are at higher risk of heart attack at younger age. Different social determinants of cardiovascular diseases are, living in remote or rural areas, lack of adequate access to health care facilities, low socio economic status discrimination and inequality in health care facilities in treating and managing cardiovascular health problems.
Social and economic condition in which the chosen group of population live includes different other factors such as lack of occupation, poverty, lack of education, ill health, inadequate living standard all of which have close association with the prevalence of cardiovascular diseases. Review of literature have shown how Aboriginals people particularly men are affected by cardiovascular health problems and are at immense risk of mortality and morbidity. Closing the Gap Initiative was implemented to minimise inequality and discrimination among Aboriginal people in the context of life expectancy, childhood educational access, educational accomplishment, child mortality and employment outcomes by 2030.
The essay has been represented in four key sections, first section includes key points and second section contains review of literature that demonstrate the chosen group of people or group, especially men are at higher risk of cardiovascular diseases. The third part of the essay has untaken a discussion on the key social determinants of cardiovascular diseases followed by the fourth section that has identified key stakeholders who must be engaged in the process or initiatives to address cardiovascular problems among Aboriginals and Torrents Strait Islanders Australians with adequate supporting information.
Cardiovascular diseases that affect Aboriginal Australians:
The term cardiovascular disease encompasses a wide range of health problems related to heart and circulatory system such as cerebrovascular health problem, coronary heart disease, heart failure, rheumatic heart disease and peripheral vascular diseases. It further includes high blood cholesterol and high blood pressure. The term cardiovascular disease also includes conditions affecting blood vessels or heart which is caused by fatty deposits inside the arteries and growing risk of blood clots.
Indigenous Australians are the Aboriginals and Torrents Strait Islanders people of Australia. Australian Aboriginal people are one of the two distinct groups of Indigenous peoples of Australia. This group of people includes different people that have developed across Australia for more than 45,000 to 50,000 years. Although this population has come from other geographical area such as Asia, they have been living in Australia and others parts of the world since long time. However there is a large differences between two groups, the Aboriginals and Torrents Strait Islanders people of Australia. Indigenous Australians have increased burden of cardiovascular disease which happens at early age when compared to non-indigenous population (Calabria, Korda, & Lovett, 2018).
Marmot, (2015) has demonstrated through their studies that men are about twice as likely as women to suffer from heart attack in their lifetime. Men generally suffer from cardiovascular disease their early age of live and are mostly prone to developing coronary heart disease than women. This subsequently demonstrate that mortality caused by coronary heart disease and stroke rates in idle aged men are higher than middle aged women. Men are exposed to a high level of risk of heart attack and have attacks at younger age despite heart disease affects women at equal amount. Cardiovascular health problem is one of the major causes of death for Australian men.
Extent to which the population is affected by the health issue:
Ischemia or ischaemia heart disease is the major underlying death factor among Aboriginal Australians. There happens to have about one third of gap in life expectancy between Indigenous and non-Indigenous population in Australia. Gaps in discrimination and barrier to cardiac care and treatment when compared with non-Indigenous Australians also has been identified as one of the major cause of Aboriginal Australians do not access adequate health care facilities in preventing or managing health issues related to cardiovascular disease (Closing the Gap, 2018). Aboriginal Australians have higher risk of cardiovascular diseases that encompasses higher occurrences of diabetes, smoking, and living in remote geographical regions. Other common risk factors includes stress, obesity, hypertension and chronic kidney related problems. Low socio economic status of Indigenous population is directly associated with higher occurrences of ischaemic heart disease that results in mortality and morbidity. Managing the risk factors is challenging which needs to have strong primary care team and empowerment to provide telehealth services and outreach facilities (Marmot M. , 2017).
Figure: Premature deaths in boys and men due to cardiovascular diseases in 2013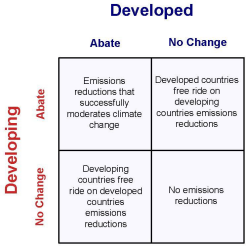 Source: (Australian Heart Disease Statistics, 2015)
Above statistics demonstrates higher prevalence of deaths caused by cardiovascular diseases among boys and men than girls and women. This shows that men are at higher risk of cardiovascular diseases in Australia.
12.0% deaths are caused in young Indigenous Australians between their 30 and 39 years old, caused by cardiovascular diseases compared to 3.08% non-Indigenous Australians in this particular age group. As per 2004-2005 NATSIHS, coronary heart disease was 1.7 times more in Aboriginal people in Australia when compared with other Australian population. Hospitalization caused by cardiovascular diseases were 2.1 time higher in Indigenous population while rate for heart attacks was higher by 2.5 times in 2006-2008 among Indigenous population. In 2014 29% of all deaths in Australia were caused by cardiovascular health problems, which was the major reason cause of disease and this has accounted for 13% hospitalizations in 2012-13. People living in remote areas socio economic disadvantaged groups of people and Aboriginal Australians are at higher risk of cardiovascular health conditions in Australia (Panaretto, Wenitong, & Button, 2014). Within Aboriginal Australians, the risk and occurrences of cardiovascular health issue increases with age, children aged between 0-14 years accounted for 2% to 42% of those aged 55 years and above. Reports have demonstrated Aboriginal people who live in remote or rural areas are more likely than those do not live in remote areas to have higher chances of cardiovascular diseases compared between 17% and 11%. 4% of the specific population that is 1 in 25 people reported to have heart attack, cardiovascular diseases or stroke. The prevalence of cardiovascular disease in this population have developed since their 35 years of age and above.
Figure: Cardiovascular diseases among Aboriginal Australians
Source: (Nichols, Peterson, Herbert, Alston, & Allender, 2016)
Coronary heart health issue is the most popular conditions of cardiovascular diseases all over the world and Australia is no exception in this context that is major reason of death in the country accounting for more than 33 thousand deaths in 2012-14 in Australia. Heart attack or angina chest pain is led by coronary heart disease which is caused owing to temporary shortage of blood supply to the heart muscle. Abnormal rhythm of the heart is known as atrial fibrillation and its risk is heightened by obesity, long term blood pressure, older age, family history and coronary heart disease. 6% of Australian men and 5% of Australian female above the age of 55 are affected by atrial fibrillation. Risk of stroke is increased to a large extend by atrial fibrillation, especially for the people who aged above 60. Stroke risk in heightened by atrial fibrillation among the people aged between 80–89 years (Zhao, Condon, Lawton, He, & Cadilhac, 2016). Medications for controlling rate and rhythm of heart, lifestyle alterations, anticoagulant medication, to control the risk of blood clots in the arteries and minimise stroke risk to manage the risk are required to be included.
Heart failure and atrial fibrillation exist together and both the condition leads exacerbate the other. Factors to modify exposure to a high level of risk of cardiovascular health problems are smoking, high cholesterol obesity, high blood pressure, poor diet, and diabetes. Addressing the risk factors from early age could prevent substantial proportion of cardiovascular conditions. Additionally inequity in the accessing preventative care have been identified in Australia (Katzenellenbogen, et al., 2015). People who are exposed to a high level of risk cardiovascular health problems in Australia are not able to access the recommended amount of blood pressure controlling and lipid minimisation medications.
Figure: Gender based statistics of heart disease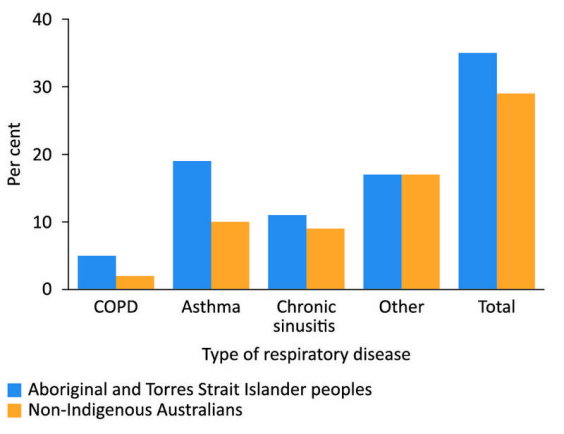 Source: (Australian Heart Disease Statistics, 2015)
Given statistics of gender wise prevalence of cardiovascular diseases between 2010 and 2014, demonstrates that all men are at higher risk of cardiovascular diseases accounted for 10.1% compared with 7.9 % women. Additionally in each of the age group men are likely to have higher prevalence of cardiovascular diseases and stroke.
Figure: History of angina in last 5 years, gender based and age, adults aged between 30 and 65 years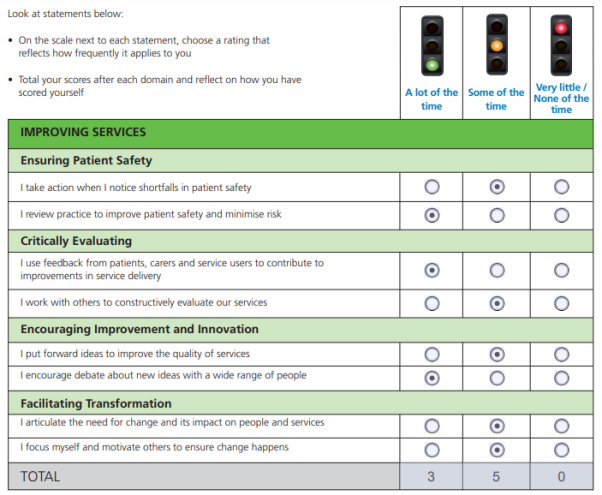 Source: (Australian Heart Disease Statistics, 2015)
Minimising the rate of cigarette smoking alone has potential to diminish the number of hospitalizations for heart attack and atrial fibrillation. Addressing higher smoking rates among Aboriginal Australians could aid in minimising number of hospitalisations in these groups of populations. Rate of smoking in the year 2014-15, rate of smoking among Australian adult population was 15% when compared with 41% among Aboriginal Australians. 24% mortality gap has been identified between other Australians and Aboriginal and Torres Strait Islander population due to preventable and premature deaths caused by cardiovascular diseases (Holland, 2018). Average age for getting the particular disease among Aboriginal population also is much below compared to other Australian people which has accounted for 9% of people of the particular group of population aged between 18 and 34 suffer from cardiovascular diseases compared to 4% among other Australian population.
Social determinants of cardiovascular diseases among Aboriginal Australians:
The Commission on Social Determinants of Health has been developed by the WHO in 2005 to promote health equality between and within the countries by concentrating on the social determinants of the health issues. Environmental, social and economic factors may play significant role in developing and progressing cardiovascular health problems among Australians, especially Aboriginal populations. WHO has identified circumstances in which individuals are born, develop reside and systems that are in place to manage their illnesses as the social determinants of their lives that have very strong link with prevalence of one's health issues. This definition shows that illness and health are not distributed equally in the human society rather they are offered based on environmental, economic, interpersonal and social forces. (Benjamin, et al., 2017)
Socioeconomic disadvantage may likely to be one of the major reasons that lead to cardiovascular diseases among Aboriginal Australians and related hospitalization occurrences. To minimise hospitalizations increasing patients' awareness and knowledge about the health conditions they have been suffering from and ability to manage by their self are the key elements of any strategy. Reasons of increased number of cardiovascular health issue among Aboriginal Australians are complex in nature. Socioeconomic position of people includes wealth, employment status, income, education, race and ethnicity, social support culture, access to clinical facilities, and environment where they live. However, lower socioeconomic conditions, lack of care that are culturally appropriate, factors that may endanger their health condition such as smoking, and increased number of chronic diseases are some of the major elements (Browne, Varcoe, & J, 2016). Education, occupation and income are the three factors that have very close association with the prevalence of cardiovascular diseases. Lower socio economic conditions has been reported to have close association with cardiovascular disease related risk factors and a higher incidence of mortality resulting from the particular disease.
Lower level of education has higher risk of prevalence of cardiovascular diseases and mortality caused by this health problem. Researchers have found higher mortality rates among population with lower education in all nations. People with lower educational level are likely to have lack of knowledge and awareness about the causes of cardiovascular diseases and risk associated those elements. It is important to mention that lack of exercise, obesity ad improper diet happen to have close association with increased cardiovascular prevalence among Aboriginal Australians. Income insecurity, improper occupation and poverty lead the population reside in unsafe and unhealthy environmental conditions in remote areas with lack of access to healthy food, healthcare services, awareness programmes and affordable fitness programmes, all of which have very strong association with increasing rate of cardiovascular health issues among Aboriginal population. Higher rates of cardiovascular diseases among Aboriginal Australians also may demonstrate gap in the provisions of health interventions to the population, management and improve the disease and early diagnosis and early treatment. Indigenous Australians experience health disparities compared to non-Indigenous population (Colquhoun, et al., 2015). It has been reported that increasing rates of preventable diseases including cardiovascular health problem which contributes to high rate of mortality and morbidity rate in this section of population. The Council of Australian Governments (COAG) had integrated 'Closing the gap' policy in order to eliminate discrimination and inequality that prevails in the health care facilities among Aboriginal population and other non-Indigenous population in Australia.
'Closing the Gap' Initiative was implemented to improve primary care access for Aboriginal and Indigenous population of Australia. Multiple divisions realised the importance of raising awareness about the initiative. The initiative was successfully educated among general community and medical professions that were conducted through seminars, practice visits and casual meetings. The particular initiative 'Closing the gap' has been designed by Australian government that targeted to minimise inequality and discrimination among Aboriginal people in the context of life expectancy, childhood educational access, educational accomplishment, child mortality and employment outcomes. It was formal commitment to bring equality in the health conditions of aboriginals made by the government within 25 years (Fogarty, Riddle, Lovell, & Wilson, 2017). Australian government and Aboriginal people planned to work in partnership so that health equality can be achieved and life expectancy of Aboriginal and Torres Strait Islander people can be improved. COAG has set measurable targets to assess and identify improvement and achievements in the health conditions and better living conditions Aboriginal and Torres Strait Islanders in 2007.
Studies have identified unemployment and health have close association in which unemployment is the result of poor health additionally low educational attainment that might lead to both unemployment and poor health. In the context of cardiovascular disease, poor socioeconomic conditions in the early life happen to be the significant contributor to illnesses in adulthood. In this regards majority of the studies have demonstrated close association between poor childhood circumstances and cardiovascular diseases as childhood circumstances result in development of conventional risk factors. Studies demonstrate role of social economic conditions of childhood have identified education and employment of parents have significant link with exposed to a high level of risk of cardiovascular diseases such as high blood pressure, smoking, physical activity, body mass index ad consumption of alcohol (Coffey, Ralph, & Krause, 2018).
The barriers to access effective health care include geographical conditions and expensive treatment costs. Higher rates of cardiovascular disease in remote and rural communities are the outcomes of different interrelated issues. People living rural in remote areas have lower incomes, poor social economic conditions lower educational levels and occupation and higher limitations in their lives with comparison with people living in the urban areas. These factors have very significant role to play on the cardiovascular health status of Aboriginal Australian population. People living in the remote areas face difficulties in accessing healthy food, conductive transport alongside sports centres or others health centres. Remote areas also have little health professionals' assistance and support in diagnosing and treating health issues, expensive delivery of healthcare facilities and minimum health providing infrastructure. Compared with other Australian population Aboriginal population residing in the remote areas visit 1-2 times lesser to physicians. It has been found from reports made by an Australian Institute of Health and Welfare report that GPs prescribe lower rates of medications and interventions such as ACE inhibitors, statins and warfarin in remote areas despite higher or similar burden of cardiovascular disease than recognised in cities (Australian Institute of Health and Welfare, 2007). Remote areas have less number of associated health care professionals such as psychotherapist, diabetes educator, and dieticians, GPs and nurses, as all the professionals in the clinical sector play significant role in prevention, management and rehabilitation of cardiovascular diseases. Accessing cardiovascular rehabilitation programme also is a challenge for the Aboriginal Australians living in the remote areas because of a number of issues such as cost related with travel to the sites from their homes.
Relevant stakeholders:
Major stakeholders who will be required to include in addressing social determinants of cardiovascular health issue among Aboriginal Australians are the government, community, health care institutes, care professionals, and non-government organizations that work in this specific issue. All these identified stakeholders should work in partnership to make the Aboriginal and Torres Strait Islander aware about the cardiovascular diseases, different preventative and management and treatment strategies that they can adopted by themselves after they receive adequate knowledge on the aspects. All the key stokeholds must be included in the policy planning so that they have adequate understanding about the aims of the policy, stages of its implementation, monitoring process and assess outcomes of the initiative. Active participation of the stakeholders will facilitate in addressing social determinants of health such as inequality and discrimination in accessing heath care facilities, lack of adequate primary care, improving awareness and education about the health issue etc.
Prevention and management of cardiovascular disease among Aboriginal and Torres Strait Islander in remote communities and rural areas includes the eliminating or reducing the underlying causes of the poor health in this context. Economic and social factors must be addressed combined such as employment, working status, living conditions, education and discrimination. This initiative requires active partnership across different sectors through long term commitment and community engagement. Public health programs to eliminate risk factors and improve lifestyle aspects such as physical activity, addressing habits such as smoking, alcohol consumption need to be designed to meet the remote and rural needs of people. Local agencies are the ones who have adequate knowledge about the needs of the community people and their health issues. Primacy care workforce including nurses, clinical staffs and health practitioners need to be adequately supported to provide integrated health assessment that helps in early detection of the people who are at risk of cardiovascular diseases. Health professional must be provided with ongoing education about assessment and management of cardiovascular health issues.
Risk factors of cardiovascular diseases also must be promoted through awareness campaign in the communities. Most importantly the community must be engaged actively in the awareness programme and treatment and management initiatives. The treatment and management methods are needed to be culturally appropriate so that those are considered by the community people. Additionally by engaging the community members in the awareness and management of the cardiovascular health problems and risk factors associated with those. Further awareness programmes and health centres where from treatment facilities and prevention initiatives are provided must be arranged in an accessible distance that do not require Aboriginal Australian people spend much to reach the place (Giles-Corti, et al., 2015). Providing medications at affordable prices and culturally sensitive process is very important. Primary care providers should work closely with tertiary centres and rehabilitation centres so that they can promote shard decision making, assess treatments that are provide to management cardiovascular issues and prevent risk factors.
Increasing the number of number of Aboriginal health care facilitators and community members will develop standard of care as people who are suffering from cardiovascular diseases will feel comfortable to avail healthcare facilities when the community members are engaged in the initiatives. Further training programme should be developed with an aim to prevention and management of cardiovascular health problem (Sjöblom, Andersson, & Skerratt, 2016). Strong relationship should be established between primary health care centres and care providers. Assessment process at the community and regional level will help identifying communities that are not adequately provided with services. The key to effective primary health are approach is identifying Aboriginal people who are suffering from cardiovascular disease or are at risk of the illness and awareness of their increased prevalence of cardiovascular disease. Assessment and preventative activities can be supported by practices based screening methods and computerised process (Newman, Baum, Javanparast, O'Rourke, & Carlon, 2015).
Conclusion:
It can be concluded from the essay that cardiovascular diseases among Aboriginal people is one of the major cause of mortality and morbidity. Hence to improve health status of the selected population or overall population and minimise burden of health care service, management and addressing the risk factors is important. As cardiovascular disease may begin early in life of the chosen population caused by identified underlying causes such as living conditions, lack of education, lifestyle choices, poor health, lack of employment and poverty, adequate initiatives must be taken.
Programmes and initiatives must include all the major stakeholders such as community people, local agencies, health practitioners, nurses, clinical staffs, government bodies and non-government bodies so that culturally appropriate treatment and management programs can be developed to address the social determinants of cardiovascular health problems. Effective initiative and programme can be implemented with partnership working where primary or tertiary care works closely with Aboriginal Australian health care workers that will motivate the patients' access care facilities. Additionally different other areas also can be improved through right policy and initiatives are low cost medication and treatment process, easily accessible care facilities for the selected population or group of people in Australia, health care workers who are living in the remote areas and effective monitoring and assessment of the initiatives.