Answer :
BUDGET BUSINESS CASE

Executive summary
In this present report a detailed discussion has been provided on making a budget plan for opening a new eye care branch for Nepean Blue Mountains Local health district. An overview of this scenario was added along with the business case. A problem statement made a brief of this project. Different assumptions and constraints were given and based on those the business plan was developed. Stakeholder analysis, risk analysis and quality analysis of this project was done. It can be said that this project can be a successful one and it has a good chance to add a feather to the crown of Nepean Blue Mountains Local health district.
Outline
A proper budget planning is very much crucial for implementation of a new service. In this present discussion a new service is to be provided for Nepean Blue Mountains Local health district. A variety of services are provided in this organization but there is no specialized eye care facility. In this present report budget plan is to be provided for implementation of a new eye care unit.
Background
As given by the vision and values of Nepean Blue Mountains Local health district they set their target to innovation and excellence in the healthcare industry. The core values of this organization are collaboration, openness, respect and empowerment. It can be said on the basis of these given objective that this present project adds some contribution to these factors. Eye care is considered to be one of the crucial branches of health care service (Theidel et al. 2017). Some basic services are provided in the different health centers of this organization but no specialized unit is there to provide proper eye care facilities to patients. This can be considered to be a step forward towards innovation and excellence. At the same time this initiative will help to provide more respect towards their key customers and empowerment of their own industry. Some collaboration can also be done in order to gain a better understanding of this specialized branch. Overall it can be said that this taken initiative helps to enhance different strategic plans taken by the organizational management of Nepean Blue Mountains Local health district.
The proposal
A specialized eye care unit branch in Nepean Blue Mountains Local health district.
Aims
The major focus of this project is to provide high quality eye care facility to the patients of Nepean Blue Mountains Local health district in a reasonable price range. This will lead this organization to higher level of customer satisfaction and organizational growth.
Benefits
Efficiency gains
Proper implementation of this particular project can lead to higher scales of profit for Nepean Blue Mountains Local health district if all the steps are followed with proper importance.
Potential savings/ increased costs
Some savings can be done on the basis of predicted budget for this project plan. Making collaboration with other organizations experienced in this filed will help Nepean Blue Mountains Local health district to restrict their expenditure and manipulate their budget plan in a proper way.
Expected benefits
| | |
| --- | --- |
| Factors | Benefits |
| Patients | Patients will get a high quality of eye care service by the end of this project. That too with in an affordable cost. |
| Clinicians | Eye specialists in this particular area will get a good opportunity to have higher frequency of practice in their profession. |
| Organization | This project will lead to expansion of this organization and maximum number of patients will be aware of their special facilities. |
Risks
| | | | | |
| --- | --- | --- | --- | --- |
| Risk Issue | Severity | Impact | Mitigation Plan | Notes |
| Financial risk | High | A high amount of resources will be projected by this organization in order to make successful implementation of this plan. There remains a good amount of financial risk in such cases where is chances that plans come out to be less effective (Barbieri et al. 2018). | An adequate amount of research is to be done by this organization to make sure that financial risks can be minimized by taking planned and calculated steps. | General manager of the company or the head of this project shall put a good amount of importance on this fact. |
| Patients | Medium | It always up to a patient party that if he will take the services of a particular health organization. | Some pre project surveys can be done to find out actual demand of this issue among the targeted key population. | Online and offline techniques can be used while patients are taking other facilities provided by this organization. |
| Insurances | Medium | Insurances made by this company in order to finish this plan successfully. Medium amount of risk is associated in this factor due to different companies under consideration. | Management team has to find out which kind of insurance will provide minimum amount of risk factors. | Case studies can be done on the basis of existing data base of this company. |
| Competition | Low | There is some limited amount of organizations in this specific area, which provides specialized services related to eye care. | This organization does not need to bother much about this factor but they need to aware about newly growing companies and their business growths. | Action plans need to be developed by this company on order to gain competitive advantage. |
Process
A proper plan is to be provided prior to start of this project which will help this project to be directive and goal oriented (Kampf, Majerčák & Švagr, 2016).
Proper survey based on requirement of this project

Identification on key customers

Assessment of risk

Identification of competitors

Management of resources

Making an efficient budget plan

Recruitment of responsible staff

Applying for loans

Making collaborations

Gathering sponsorships for the project

Regular assessment of outcome
A step wise representation of these actions has been done in a flow chart form. This will provide a better understanding of these processes.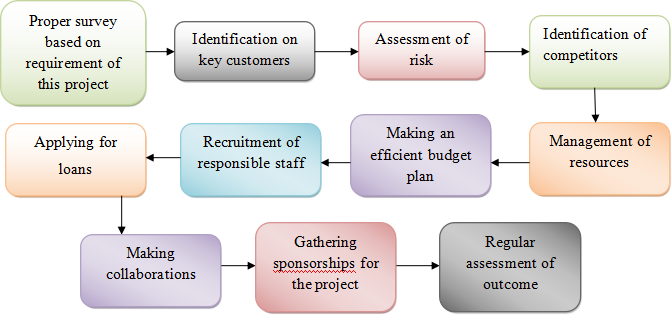 Figure 1: Actions involved in this project
(Source: researcher)
Resources
Resources are one of the most important factors in proper attainment of a project (Loftus, Campbell & Gaebler, 2018). Several resources will be needed in this present project of opening an eye care unit.
Financial resources- Financial resources are most important in any project. This project is no exception as it will need a good amount of financial resources which has been discussed later.

Human resources- A good amount of human resource will be needed while setting up this new unit. Another efficient group of people will also be required to run this project properly.

Technical resources- Up to date technologies are to be used in this project to make it successful and provide high quality of services to key customers.
Reporting of outcomes
A proper reporting of outcome is very necessary for this kind of a project. Head adviser of this project needs to do some assessment on the progress of this project on a regular basis. This will provide a proper knowledge on effectiveness of this project plan and at the same time it will show which modifications are to be made to make this project more meaningful (Kresta & Lisztwanová, 2017 ). There is no single way to successful implementation of a project rather it needs special care according to its nature. A proper outcome has been provided on the basis of financial data in the attached tabular representation.
Financial information
Key performance indicators
Assessment based on Key performance indicators helps a project to find out how much the performances of a project is up to the mark. These indicators are selected on the basis of the nature of a project (Handel & Kolstad, 2015). For this present project multiple indicators can be determined which will help to investigate the success of this project initiated.
Regular assessment of number of patients visiting this new unit.

New patients who were not previously a consumer of Nepean Blue Mountains Local health district services.

Analysis of customer satisfaction from reviews provided by patients.

Amount of holistic growth in the business figures.

Reflection of experts in this particular field.
Contingency plan
A contingency plan helps to provide some proper steps to be followed in order to make a project possible based on financial and other aspects under consideration (Safieddine & Nakhoul, 2016). A detailed description is provided on the basis of different tasks to be done and different steps to be followed in a project (St-Hilaire et al. 2016). The present contingency plan will help to find out different factors associated in this project of opening an eye care specialty unit in Nepean Blue Mountains Local health district.
| | | | | | |
| --- | --- | --- | --- | --- | --- |
| Year: 2019 | | | | | |
| INCOME | | Budget | | Actual Income | |
| | Providing services to patients | 150,000.00 | | 135,000.00 | |
| | Sponsorships | 50,000.00 | | 50,000.00 | |
| | Collaborations | 45,000.00 | | 45,000.00 | |
| | providing optical devices to customers | 50,000.00 | | 75,000.00 | |
| | Total Budgeted Income: | | 295,000.00 | | 305,000.00 |
| EXPENSES | | | | Actual Spent | |
| Set | New department | 55,000.00 | | 56,000.00 | |
| | Special equipment | 70,000.00 | | 80,000.00 | |
| | Proper interior decoration | 50,000.00 | | 43,000.00 | |
| | Electrical connections | 12,000.00 | | 13,000.00 | |
| | Necessary devices | 23,000.00 | | 22,000.00 | |
| | Recruiting new eye specialist doctors | 15,000.00 | | 12,000.00 | |
| | Taking new technical staff | 10,000.00 | | 9,000.00 | |
| | | | | 0.00 | |
| | | | | | |
| Debts | loan | 8,000.00 | | 8,000.00 | |
| | accounts payable | 4,000.00 | | 4,000.00 | |
| | | | | 0.00 | |
| | | | | 0.00 | |
| | | | | 0.00 | |
| | Total Set Expenses: | | 247,000.00 | | 247,000.00 |
| Adjustable | Additional services | 10,000.00 | | 8,000.00 | |
| | Implementing updated computer facilities | 8,000.00 | | 7,000.00 | |
| | Development of a new database | 5,000.00 | | 5,000.00 | |
| | Tax to be paid for this business | 5,000.00 | | 5,000.00 | |
| | Salaries of recruited individuals | 20,000.00 | | 18,500.00 | |
| | Total Adjustable Expenses: | | 48,000.00 | | 43,500.00 |
| | | | | | |
| | Total Budgeted Income | 295,000.00 | | Actual Monthly Income | 305,000.00 |
| | minus | - | | minus | - |
| | Total Budgeted Expenses | 295,000.00 | | Actual Monthly Expenses | 290,500.00 |
| | Total Budgeted Balance | 0.00 | | Actual Monthly Balance | 14,500.00 |
A proper budget has been developed for this present project which shows income and expenses in different sections. From this table a detailed knowledge can be gathered for these different segments. From the income part it can be found that total budgeted income for this project is 295,000 AUD. Four different segments have been included in this income section. The first major section is provision of services to patient. This is the main concern for any healthcare industry. 150,000 AUD has been estimated in this section. From the previous research it was found that there remains a good amount of requirement of this service among people targeted by this company. The next segment of sponsorship has been given an amount of 50,000 AUD. The next segment is based on collaboration with different organizations which has been provided an amount of 45,000 AUD. Providing optical devices to customers has been given allocation of 50,000 AUD.
Figure 1: Break even analysis
(Source: Researcher)
Next part of the budget planning shows expenses in different parts. Three different aspects have been given in this segment. These are set, debts and adjustable. In the set segment some specific expenses has been provided. New department has been given 55,000 AUD and special equipment is given an allocation of 70,000 AUD. Other segments of proper interior decoration, electrical connections, necessary devices, recruitment of new eye specialist doctors and new technical staffs have been provided allocation of 50,000 AUD, 12,000 AUD, 23,000 AUD, 15,000 AUD and 10,000 AUD respectively. In the debts part two segments has been provided. This organization has taken debts from two sources that are direct loans and other accounts payable. Amounts of 8,000 and 4,000 AUD respectively, has been allocated in these sectors. In the last part there are some adjustable amounts. Total amount of adjustable expenses can be found to be 48,000 AUD. There are five different sectors in this part. These are additional services, implementation of computer facilities, new database, tax payable and salaries. The total budgeted balance found to be zero as it is a zero based budget.
From the actual income information it can be seen that this organization managed to get actual yearly balance of 14,500. In case 10% less budget was available for this present project the total budgeted balance would have been 265,500 AUD. In such circumstances management team would have needed to cut off their adjustable expenses. In case of same amount of expense this organization would have faced a loss of 25,000 AUD. According to Singh, Mukhopadhyay & Das (2017), to mitigate this problem a proper risk management plan can be developed which will help this company to continue their run in a proper way.
Quality management
According to Cicchetti & Gasbarrini (2016), a proper quality management in a project plan tries to make sure those different steps taken too successful implementation of the chosen plan remains high in quality. For the present project purpose different factors need to be assessed.
Proper quality of service is maintained which to do an adequate amount of justice to the existing goodwill of Nepean Blue Mountains Local health district.

In case of making certain collaborations company needs to make sure that other organizations hold a good record in relevant business market.

This project will focus on providing optical devices to their customers. They need to make sure those products remain high in quality.

An efficient cyber security system needs to be developed which will be effective in storing an ample amount of relevant information.
Conclusion
In this present report a budget was developed for Nepean Blue Mountains Local health district in order to open a new specialized eye care branch under their brand. Certain assumptions and constraints were assessed along with stakeholder analysis on the basis of which this plan was developed. Quality and risk analysis was also discussed in this regard. It can be concluded that this organization will become successful in this project if this plan is followed properly.