Competitive Strategies: Grain Corp Li...
Competitive Strategies: Grain Corp Limited, Ramsay Health Care and TUI Group Company
Answer
Competitive Strategies
Introduction
With the changes in technologies and globalised world, each and every company is using strategic analysis tools to increase the overall outcome of the business. In this essay several strategic analysis tools such as SWOT analysis, PESTLE analysis, and Portal's five forces analysis have been taken into consideration. In this report, three companies named Grain Corp Limited, Ramsay Health Care and TUI Group Company. This document will reveals the key strategic points and comprehensive discussion of strategic analysis tools of these companies which they could take to increase the overall outcomes of their business functioning.
Description of the company
Grain Corp Limited
Grain Corp Limited is the public limited company indulged in receival and storage of grain and related commodities. The present CEO of the company is Mark L. palmquist.
Ramsay Health Care
It is the health care service provider private hospital founded by Paul Ramsay. This company is highly traded in the health care industry due to its increasing overall turnover and high quality health care services.
AAT Kings tours and travel operator
It is the multinational tours and travel company having headquarter in Australia and indulged in selling high quality tours and travel services.
SWOT analysis of Grain Corp Limited
Strength- It has strong brand image and using advance technologies in the cultivation and harvesting of the products. It has been providing high quality of crops and ground farm products to its clients.
Weakness- The main weakness of the company is related to high product cost and negative impact of climate change on the cultivation and harvesting process.
Opportunity- With the use of advance technologies and upgraded machines, it could increase the production of corps and other agriculture products at very least cost. It will be easy for the company to grab the potential clients.
Threat- The main threat of the company is related to climate change and negative impact of the unwanted rain. It highly impacts the production and cultivation process of organization.
SWOT analysis of Ramsay Health Care
Strength- It has high qualified staff members and doctors who are indulged in providing the best health care services to patients. The infrastructure and highly advance technologies and machines will increase the satisfaction level of patients.
Weakness- The main weakness of company is related to complying with the increased legal compliance.
Opportunity- Wit the increased number of population and less effective work program of other hospital organizations, Ramsay could attract more clients by using the advance health care technologies.
Threat- The threat of company is related to high competition in the market. However, new entrepreneurs are tapping the health care industry with their advance technologies and machines due to the increased profitability of the business.
SWOT analysis of AAT Kings tours and travel operator
Strength- It has designed more customized tours and travel packages to attract clients in market. It has set up strong brand image in the Australian market.
Weakness- It has faced high loss in its business due to its cost leadership strategy. It has been offering tour packages at very low cost. In addition to this, company has to comply with the high legal laws and regulations as well.
Opportunity- The main opportunity is related to increased inclination of the clients towards the tours and travel industry.
Threat- Company has been facing high competition in the tours and travel business.
PESTLE analysis of all the three industries
| | | | |
| --- | --- | --- | --- |
| Particular | Grain Corp Limited | Ramsay Health Care (Health care industry) | AAT Kings tours and travel operator (Tours and travel industry) |
| | | | |
| | | | |
| | | | |
| | | | |
| | | | |
| | | | |
Customer Testimonials
I had a harsh week as I was extremely debilitated and every one of my assignments were getting excessively and caused me an incredible mental breakdown. A companion of mine seeing my circumstance asked me to utilize ABC Assignment encourage, their quick and efficient administrations helped me complete my Contract Law Assignment with less stress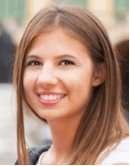 Rihanna, New South Wales
I grew up in a family full of lawyers and this got me inspired to become one too and having joined Law school I was very motivated and wanted to analyze case studies and learn the knacks of the discipline. With ABC Assignment help I was able to do it easily without any complications because of their stress-free process and many thanks to the team.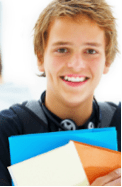 Daniel, Melbourne
Online Assignment Help services a year ago was not something I would have used due to past fraudulent experience where I was cheated and always took up the burden of being perfect. I have to accept that it got too much over the period of time and I was super worried and my friend told me to check ABC assignment Help and I was very reluctant because of my past. I challenged my fear and went ahead and I was very impressed with their services for consumer law assignments and I am a regular user since then.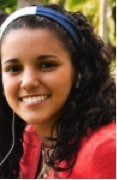 Hilary , Queensland