Accounting Career Planning Report Answer
Accounting Career Planning Report Answer
Answer
My career plan
Introduction
In this career planning report, we have been preparing the career planning for my accounting and audit profession for my future. This career planning reflects, where I am and the possible course I need to take for my future attributes. These attributes need to be added in my professional skills for becoming a certified public accountant or auditors in multinational companies.
Assess where you
With the changes in time, accounting professionals or auditors role in multinational companies has been gaining momentum. Many listed companies are hiring an accountant for their accounting and bookkeeping work. I am an accounting graduate studying masters of accounting (MPA) with a goal to achieve a CPA degree in the future. I have completed bachelors in accounting and finance. I have learned several things such as recording and accounting of the financial business transactions and also learned the use of MYOB, XERO and other accounting softwares for the recording of the financial transactions in the computer data. I have learned that with the changes in time, many listed companies are using the advanced accounting software for recording and accounting of the financial transactions in the books of accounts. I have focused on learning the MYOB and SAP software to strengthen my own accounting knowledge with technological development. I have achieved good marks in my schooling and learned the deep concepts of accounting frameworks. Besides my own studies in bachelors in accounting and finance, I have learned the international financial reporting standards which are required to be compiled by the listed companies while preparing their accountancy and financial statements. Therefore, in order to strengthen my own accounting knowledge, I have focused on pursuing a course of certified public accountant. After completing my masters of accounting, I will get myself enrolled in certified public accountant courses which will further develop my own accounting knowledge on a wider level. However, in order to create a strong base for a CPA degree in the future, I have been practicing complex accounting rules and frameworks for small companies. Therefore, I am aligning my current efforts with my future goal of getting a CPA degree. This process will polish my accounting knowledge and will be helpful in my future audit job. Therefore, I could easily predict that if I continue with my existing plan then I could easily get CPA degree and get an audit job in big multinational companies such as JB Hi-Fi Company, Wesfarmers and Tesco Company (8 skilled jobs that may soon be replaced by Robots, 2019).
Articulate your goal:
My goal is feasible and if I continue to make efforts in accounting and financial knowledge then it could be easily achieved. However, getting a CPA degree is difficult but with the consistent effort based on my own will and interest towards learning complex accounting knowledge, I could easily get the job of the auditor in a multinational company. My career goal is to pursue and achieve a CPA degree in the future. I have the desire to pursue my career in accounting work in an international firm based in Australia. My goal is to maximize my skills in accounting and auditing work. I have found that my interest has been more in accounting and recording of the data and keeping the audit of the recorded information so that companies could reflect the true and transparent view of the financial statements. My interest has developed throughout the time and I focused on becoming an ethical auditor in big multinational companies, I have decided to become a certified public account. However, I would be very much flexible to get a job as an accountant but would be more interested to take audit jobs. This job is more effective as it will offer me the opportunity to audit the financial statement of multinational companies and determining whether the company has been reflecting the true and fair view of the recorded financial data or not to stakeholders. I would be working under the fiduciary position to the stakeholders and will work in their best interest. The auditor job is more beneficial as most of the companies are facing issues to keep the true and fair view of the financial accounts. In addition to this, due to globalization and technological advancement, many multinational companies are facing issues related to setting up harmonization in their financial reporting frameworks. Therefore, I would use my own coherent thinking and wide accounting knowledge to set up harmonization in domestic and international reporting frameworks of the companies working on the international level (Accounting shopping , 2019).
Make a plan
After assessing the link din pages and reviewing the same, I have found that I need to strengthen my own accounting knowledge by learning new accounting software such as MYOB and XERO and SAP. These are the accounting software which is mostly used by multinational companies to record their financial transactions. In addition to this, I also need to focus on developing my own knowledge for the international financial accounting standards (22 LinkedIn Secrets LinkedIn Won't Tell, 2019).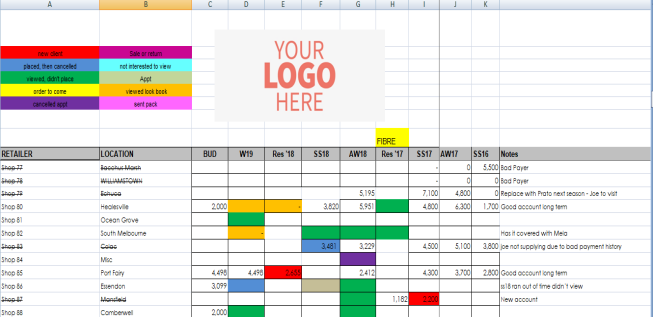 Source: - https://www.linkedin.com/jobs/view/1170520720/
The knowledge of IFRS is required with a view to harmonizing domestic and international reporting frameworks of the company. There are bulk of job offers but apart from accounting knowledge, I also need to gain some legal knowledge which will help company to comply with the accounting and reporting compliance.
Source: - https://www.linkedin.com/jobs/view/1170520720/
However, the below given image shows the requirement of the senior tax accountant who will be required to comply with the accounting and financial information. It is analysed that I need to develop my learning outcomes in tax areas as well. This will be the most beneficial part for my own sustainable future. I firstly needs to learn the Australian taxation which will help me to compute the income of individuals and companies as well. I will focus on learning the taxations and tax compliance rules which needs to be learned with a view to strengthen my own knowledge my tax compliance.
Source: - https://www.linkedin.com/jobs/view/1170520720/
3 skills to develop and how they may improve your employment outcomes
Mainly, due to the innovative development in technologies, I need to firstly focus on my core knowledge skills in accounting and taxation for becoming an efficient auditor. This skills will be helpful for me to find a desired job in multinational companies. This will make easy for me to get employed in multinational companies as they are looking for the candidates who are having in-depth knowledge of accounting and financial audit. The second skill would be to strengthen the communication skills. This skill would make me more confident and effective towards my future goals (22 LinkedIn Secrets LinkedIn Won't Tell, 2019). I could easily attend meeting and encounter problems and issues faced by me in my own work profile. This effective soft skill will support my own field knowledge and strengthen my team work in the corporate sector. In corporative world, knowing is not everything but getting work done by the others is the main important activity. After that, the third skill would be related to accompany myself with the digital world by integrating advance technologies with the accounting work. I needs to learn possible automation and advance technologies in accounting which would help me to work efficiently in corporate world. As per the details given in the footsteps of a detailed CEDA report in 2015, which conducted the modelling used by StartupAUS, it is found that only auditors or accountant who has in-dept. knowledge of advance accounting and auditing will be hired for the multinational companies. These companies have their own software and accounting frameworks which is not easy to handle. Therefore, in order to get job in multinational companies I needs to be more proficient in accounting software and needs be more inclined towards the digitalization. This will not only strengthen my knowledge but also support my future goal towards being auditor in multinational companies (The future of accounting industry, 2019).
Conclusion
After assessing my own future goals and market condition, I could easily identify that there is high potential in the audit field and by pursuing my own certified public accounting degree, I could easily accomplish my own set desired goals and objectives. I needs to focus on developing my own divergent thinking and vast accounting knowledge for my future growth. However, I would be facing tough completion in market, but in order to overcome these challenges, I need to be well versed in advance accounting software and soft skills so that it could assist me to get desired job in big multinational companies. Therefore, I could infer that in context of my future goal, I firstly need to complete my masters in accounting, after that I will pursue my CPA course and at the same time. Afterward, I would undertake accounting software training either in MYOB or SAP. In addition to this, I would also develop my knowledge in harmonization in domestic and international accounting frameworks so that I could easily mitigate the identified issues in the reporting frameworks of the multination companies.
Customer Testimonials
I was in urgent need of Sample papers for my research work and when I inquired about the best place to take it from a set of teachers they pointed at ABC Assignment services and I went about signing into it. Their samples are top notch with experts who are very skillful and student friendly and has such rich content in their writings and I found it very helpful indeed and felt very useful as well.

Sam, Queensland
I keep getting caught amidst a lot of extracurricular activities that leaves me with no time to concentrate on my studies. On a friends recommendation I started using ABC Assignment Help's services. They're the best in the world with their premium assistance and originality. I owe it to them for my good grades and new accomplishments in my academic life!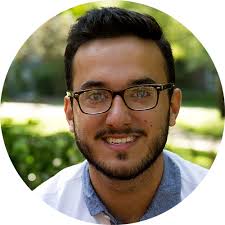 Andrew, Liverpool
I was genuinely surprised with the services provided by ABC Assignment Help! They proof-read all my assignments, following the exact same instructions provided by the university guidelines and offer one of the best writing services. Their writers are highly qualified and don't leave a single thing unnoticed. They structure every single idea of mine into a master piece!

Brian, Darwin