Address Customer Needs
Answer
Question 1
a) Yolanda should know about the quality of the olive products and quality of the blend of the wines. In terms of customers, the income level, cultural backgrounds, social demands and perception level of all the customers should be understood. The history about the wine consuming culture of that particular region should be evaluated very well.
b) Yolanda should discuss about the quality of blend of the wines with the international customers while dealing with the, Moreover, some direct sales promotional approach also should be considered.
c) She may use words like quality, old blend, healing ability of olive products, strong brand image of all the products with target customers.
Question 2
a) First of all, representatives of local areas should be appointed to communicate with customers. Secondly, effective promotional activities should be considered. Thirdly, use of local language and local cultural orientations in promotions should be ensured. Lastly, a local popular celebrity should be hired to endorse the company (Holloway, 2016).
b) Customers always investigate the quality, quantity, price and efficiency of products and services before consumption. Therefore, it is important to explain all the details.
Question 3
a) As long as the product has been damaged due to misuse, I would tell the customer to go for servicing against a minimum servicing charge as he is one of our valued customers. In long-term it will help us to create a strong customer loyalty and it will strengthen the customer base.
b) I will not share her personal contact details with the young male colleague as sharing her details will hamper the work ethics and it is against the sustainability as it may result in several social and legal challenges (Bloom et al., 2015).
Question 4
a) Lack of quick response, lack of productive response, making a valuable customer wait for several days, and overlooking her problem despite in the service providing industry, and no solution to the complaint can be considered as the major deficiencies.
b) The call centre management should serve a notice to all the engaged customer service executives associated with the call and solve the problem of Maryanne on immediate basis (Keszey and Biemans, 2016).
Question 5
a) Rachael can introduce some strategies, such as happy hours to offer food items at economic price level in dull season and sponsoring several popular local events. These would help in building customer loyalty and would also help in creating significant awareness.
b) Providing sample to the local business clients, friendly behaviour with the customers, maintaining high quality, and selling food products at high price during occasions can be considered as major strengths of Rachael's business.
c) Rachael should focus on online social media promotion, sponsoring popular local events, and hiring more skilled employees to expand the business reach, which may help in improving the business growth (Moller and Parvinen, 2015).
d) Threat from substitute business entities, economic slowdown of the country and fierce market competition can be considered as the major challenges.
Question 6
Customers are considered as the real king of any business. This is acceptable that the industries in global market places have become highly competitive. The demand, needs, priority and satisfaction level of the customers have become highly important for all the business entities. Therefore, the companies have started to introduce products and services depending upon the taste and preference of the target customers (Malshe et al., 2017). Otherwise the companies can face real challenges in generating revenues and making profit. Therefore, it is important for all the companies to take consent from all the customers before offering products and services.
Question 7
First of all, this is important for all the companies to request the customers to give the feedback through auto-feedback process on company website by giving stars and proper explanation. Secondly, the companies can develop individual mobile applications and request the customers to share their valuable feedbacks through the smart phone applications. Lastly, a telephonic survey can be conducted by the marketing executives of the companies to get standardise feedback of the customers.
Question 8
a) First of all, I will try to use the traditional approaches to communicate with the member of large franchise through letters, telephones or taking appointment. Lastly, I also can consider contemporary approaches, such as e-mail and popular social media networking websites to communicate with the member of the large franchisee (Homburg et al., 2017).
b) In the letter drop pamphlet, the detail of the services, pricing of the services, contact details of company, concerned executives, and contact details of the concerned executives should be considered to attract the existing, previous and future customers.
Question 9
a) It is important to develop, maintain and expand the existing networks in the given scenario in order to attract more clients and customers through satisfying the needs of the individual customers as it will act as a word-of-mouth marketing activities, which is necessary in the event management business.
b) The networks should be kept accurate and up-to-date through intense secondary and primary research. Personal interaction with all the clients and stakeholders will help us. Moreover, we also can get valuable information from the internet sources.
c) We will try to provide all sorts of facilities to our clients. If also we do not avail some of them, we will definitely outsource them in order to reduce the level of stress and headache of our clients.
d) Our referrals will satisfy the needs of our clients as they will face less difficulty to find services (Arnett and Wittmann, 2014). In terms of our benefits, we will be successful to earn their loyalty and it will help us to get more clients. In terms of referred organisations' point of views, they also would like to do business with us through their referrals and these will benefit both of us.
Customer Testimonials
I was in urgent need of Sample papers for my research work and when I inquired about the best place to take it from a set of teachers they pointed at ABC Assignment services and I went about signing into it. Their samples are top notch with experts who are very skillful and student friendly and has such rich content in their writings and I found it very helpful indeed and felt very useful as well.

Sam, Queensland
I keep getting caught amidst a lot of extracurricular activities that leaves me with no time to concentrate on my studies. On a friends recommendation I started using ABC Assignment Help's services. They're the best in the world with their premium assistance and originality. I owe it to them for my good grades and new accomplishments in my academic life!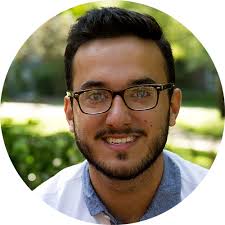 Andrew, Liverpool
I was genuinely surprised with the services provided by ABC Assignment Help! They proof-read all my assignments, following the exact same instructions provided by the university guidelines and offer one of the best writing services. Their writers are highly qualified and don't leave a single thing unnoticed. They structure every single idea of mine into a master piece!

Brian, Darwin