Article Analysis
Answer
Article
Article-1
In the Chapter-1 working at rest, author divulges that if a person take proper rest then it does not only strengthen the overall outcomes but also help in increasing the overall productivity of the work. This reflects that person is more inclined to deliver better outcomes in his work. I agree with the given author details of will of god for the people to look for a rest in his life. The main reason behind that the fear by situating it within a story as Israelites were seeking rest in Promised Land. Therefore, we people of god must look forward to a rest in our life. The main thing which I disagree in that is application on all human being. The main reason is people are not all equal and should not be treated equally.
Article-2
In the article of design of work it is given that god design the work accordingly for the human and rested on the seventh day. In this article, author has suggested that god created two beautiful thing i.e. earth and god. I agree with the given author details of will of god for creation of the earth and heaven. He also divulged that biblical scholar summed all these and shown the true beauty of the design of work. The main reason behind the agreement of the author's view is that it shows the beauty of the god given in the biblical scholar. However, I do not agree with the assumption taken in this article by the author. The creativity of god and beauty enriched in this article related to god is based on the assumption. This article work is not based on the material work and it is hard to make believe for the person who does not believe in god.
Customer Testimonials
I was in urgent need of Sample papers for my research work and when I inquired about the best place to take it from a set of teachers they pointed at ABC Assignment services and I went about signing into it. Their samples are top notch with experts who are very skillful and student friendly and has such rich content in their writings and I found it very helpful indeed and felt very useful as well.

Sam, Queensland
I keep getting caught amidst a lot of extracurricular activities that leaves me with no time to concentrate on my studies. On a friends recommendation I started using ABC Assignment Help's services. They're the best in the world with their premium assistance and originality. I owe it to them for my good grades and new accomplishments in my academic life!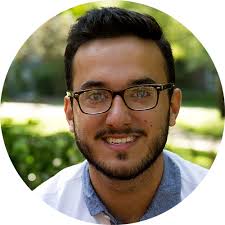 Andrew, Liverpool
I was genuinely surprised with the services provided by ABC Assignment Help! They proof-read all my assignments, following the exact same instructions provided by the university guidelines and offer one of the best writing services. Their writers are highly qualified and don't leave a single thing unnoticed. They structure every single idea of mine into a master piece!

Brian, Darwin