Article Analysis: Education For Growth
Article Analysis: Education for Growth
Answer
ARTICLE ANALYSIS
This article undertaken is based on the education for growth focusing on the premium on the education and work experience in Singapore. Audrey Low, Sam Ouliaris, Edward Robison and Wong has divulged that wages given to the students for their work is based on the education attainment. These authors have also shown their ideas and view point regarding with the fact that amount of wages increased with the increase in the experience (Low, Ouliaris, Robinson, & Mei, 2004). After assessing the various articles on the education and wages given to students, I could say that I do not agree with the ideas and econometric tool used by authors. Many authors have suggested that wages given to workers who are studying simultaneously is based on the skills, calibre and intents they are having (Pintea, & Thompson). Nonetheless, work experience and education does matter but Audrey Low, Sam Ouliaris, Edward Robison and Wong has not emphasises upon the other affecting factors which may impact the amount of wages for the particular work. Authors in this article have used standard econometric tool to assess the relevance of the Mincerian human capital earning for the gathered data base. However, use of standard econometric tools focuses on the chart analysis and use of complicated data which may be cumbersome for the readers to understand the gathered data (Low, Ouliaris, Robinson, & Mei, 2004). It would be better if these authors have used ANNOVA method, regression analysis which would have aligned the graphical presentation with the systematic data gathered in this given article.
Customer Testimonials
This assignment wing has such efficient expert advisers and academicians who have helped me with most of Assignments and studies and it's a sheer blessing to me for the sort of high quality, error free works they deliver and it's very impressive that way. Their speed is one among their advantages and I loved their service as they did my analysis on Depreciation and my teacher graded me well.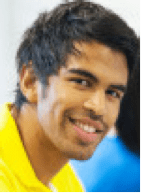 Remus, Queensland
I was always insecure as I scored the lowest among all my friends and this made them treat me different and I felt terrible, during most of the times. There was an exam that was approaching and my fear started to haunt me, and this is when I signed up to their service online and their expert guidance and teaching style helped me top the class. You should also sign up right away.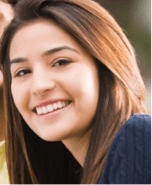 Lana, Canberra
I was in need of some expert assistance with my Research paper as I was in my final year it was something compulsory, ABC Assignment help has such splendorous academicians who were very friendly and helped me frame everything with utmost patience and this helped me finish it easily. Well, I must say I was pretty impressed with them.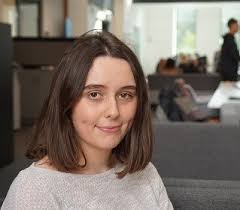 Mia, Sydney