Article Analysis: Education For Growth
Article Analysis: Education for Growth
Answer
ARTICLE ANALYSIS
This article undertaken is based on the education for growth focusing on the premium on the education and work experience in Singapore. Audrey Low, Sam Ouliaris, Edward Robison and Wong has divulged that wages given to the students for their work is based on the education attainment. These authors have also shown their ideas and view point regarding with the fact that amount of wages increased with the increase in the experience (Low, Ouliaris, Robinson, & Mei, 2004). After assessing the various articles on the education and wages given to students, I could say that I do not agree with the ideas and econometric tool used by authors. Many authors have suggested that wages given to workers who are studying simultaneously is based on the skills, calibre and intents they are having (Pintea, & Thompson). Nonetheless, work experience and education does matter but Audrey Low, Sam Ouliaris, Edward Robison and Wong has not emphasises upon the other affecting factors which may impact the amount of wages for the particular work. Authors in this article have used standard econometric tool to assess the relevance of the Mincerian human capital earning for the gathered data base. However, use of standard econometric tools focuses on the chart analysis and use of complicated data which may be cumbersome for the readers to understand the gathered data (Low, Ouliaris, Robinson, & Mei, 2004). It would be better if these authors have used ANNOVA method, regression analysis which would have aligned the graphical presentation with the systematic data gathered in this given article.
Customer Testimonials
I was in urgent need of Sample papers for my research work and when I inquired about the best place to take it from a set of teachers they pointed at ABC Assignment services and I went about signing into it. Their samples are top notch with experts who are very skillful and student friendly and has such rich content in their writings and I found it very helpful indeed and felt very useful as well.

Sam, Queensland
I keep getting caught amidst a lot of extracurricular activities that leaves me with no time to concentrate on my studies. On a friends recommendation I started using ABC Assignment Help's services. They're the best in the world with their premium assistance and originality. I owe it to them for my good grades and new accomplishments in my academic life!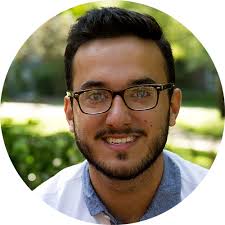 Andrew, Liverpool
I was genuinely surprised with the services provided by ABC Assignment Help! They proof-read all my assignments, following the exact same instructions provided by the university guidelines and offer one of the best writing services. Their writers are highly qualified and don't leave a single thing unnoticed. They structure every single idea of mine into a master piece!

Brian, Darwin