Answer :
ASSIGNMENT ON RESOURCE PLANNING AND MANAGEMENT
Author note

Executive Summary
While operating successfully in the UK healthcare environment, the organization Arden Healthcare Ltd has planned expansion of the business in other areas. As part of this planning, the organization has undertaken the project 'Mental Health Supported Housing', for which effective resource planning and management is essential for ensuring availability of potential resources for its future success. Therefore, this assignment has discussed crucial aspects of resource planning for the new project along with shedding light to various associated aspects that are necessary for final success of the project. The resource planning developed here would assist selection of appropriate funding sources and developing strategies for overall performance management of the healthcare organization.
Introduction
The present assignment is regarding planning and management of resources in organizations with special reference to Arden Healthcare Ltd, a UK based healthcare specialist. Applying perspective of a senior manager of the organization, the assignment has devised resource planning and management for 'Mental Health Supported Housing' project initiated by Arden Healthcare for following year. The overall assignment considers application of resource planning concept for the new project in relation to funding and budgetary requirements for the same. With this context, the assignment has discussed effects of resource management on staffs and overall organizational performance of Arden Healthcare Ltd, its impacts on expansion planning off the organizations and associated risks.
Question 1
a. Application of Resource Planning for making Resources for the new 'Mental Health Supported Housing' Project
Environment of Health and Social-care setting in UK
For ensuring effective and sustainable operations of health and social care in UK, the Government has developed UK Policy Framework for research on health and social care. It includes legal requirements for safeguarding patient's interests and ethical-conduct-based health and social care management. However, according toDonetto et al., (2015), safety and good care is the most important needs of patients and adultsin UK society presently. In 2018, as per observation, safety has been the core concern for 40% of NHS (National Health Service) acute patients and 37% of mental health patients. Moreover, there is the issue of geographic disparities. The fiscal climate of health and social care is not satisfactory enough due to lack of adequate funding by Government. Funding challenge is consistent and Government announced additional fund of £20.5 billion in 2018 for NHS by 2023-2024 (Bowley et al., 2019). Due to Brexit, there are issues of nurse staffing and importing necessary medicine, drugs, equipment and infrastructure from EU nations. Thus, in resource building for 'Mental Health Supported Housing' Project, the Arden Healthcare Ltd might face serious troubles due to this environment in UK.
Resource Planning Concept
The concept of resource planning refers to managing resources based on identification of ten availability and needs, tracking its application and measuring effectiveness across the departments, roles and projects. Matthias and Brown (2016) thinks that resource planning means assessment of real inputs needed for project purposes and this needs identifying the necessary actions for ensuring balance between availability and requirements. On the other hand, according toVincent, Burnett and Carthey (2014), the concept of resource planning relates development of plans for enhancing efficiency of complex project functions through applying rich-set of features involving impact analysis, data synchronization and applying simulation tools.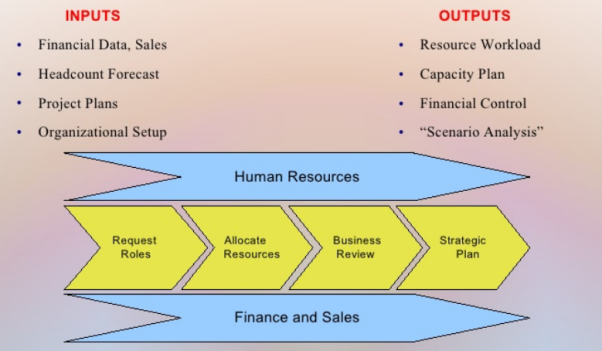 Figure 1: Business Resource Planning
(Source: Matthias and Brown, 2016)
SWOT Analysis
As per above concepts of resource planning, for ensuring availability of resources for 'Mental Health Supported Housing' Project, performing SWOT analysis of Arden Healthcare Ltd is important. This will help in identifying necessary resources based on existing strength and opportunities.
Strength:




Long abiding relationship with different NHS organizations, CVS and local authorities

Commitment from top executive for raising profile in

Arden Healthcare (English, Moeller and Mills, 2015)

Effective Clinical service

Effective channels of communication

Experienced and skilled team

Weakness:




Lack of awareness among patients on roles of

Arden Healthcare

Gap in capability of communication

Lack in IT access in different areas

Lower employee satisfaction

Opportunity:




To be local leaders of NHS

Meeting standard and expectation of NHS

Social marketing campaigns

Developing team engagement and inter-departmental communication (

Smith,Bagchi-Sen and Edmunds, 2016

)

Applying SharePoint for maximising information sharing

Threat:




Lack of focus on organizational objectives

Lack in staff engagement

Lack in engagement of external stakeholders (

Batalden et al., 2016

)
Resource Management and Budgeting Skills
For ensuring effective resource availability for Mental Health Supported Housing' Project, proper resource management is important for avoiding unforeseen risks of under or over allocation of resources (HR, technology, financial, infrastructural) (Chofreh et al., 2016). Thus, for establishing transparency and efficiency in overall project, well-planned resource management is important. The processes of resource allocation, levelling and forecasting are to be maintained. Moreover, effective budgeting skill is required for unnecessary cost prevention and allocating proper budget.
Importance of effective planning
For performing Mental Health Supported Housing' Project, effective planning is important for ensuring proper allocation and application of all types of resources necessary. This is important to communicate objective of the project to societal people in UK and developing effective HR policy for recruiting skilled nurses, staff and experts for Mental Health Supported Housing (Kontio et al., 2014). For doing this, the aim and objective of the project is to be communicated to psychologists, healthcare experts, physicians, technologists and community. This needs effective communication and financial investment.
Business planning method
The adopted approach for resource planning will involve following steps,
Identifying the business goals for

Mental Health Supported Housing

Identifying resource requirements

Analysing nature of the resources needed

Development of the strategic and business plans

Ensuring sufficient financial investment

Action plan development for capital, HR, marketing and service planning
Requirement for delivering Best Service User Outcome
For effective service delivery to patients and elders in UK society, the core service-user outcome requirement for Mental Health Supported Housing will involve supports to priorities of patients, behaviour and values of staff, excellent skills and knowledge on healthcare and psychology and higher degree of competency of physicians and staffs (Zeinali,Mahootchi and Sepehri, 2015). Moreover, other important requirements will be R&D capability, flexible workforce, effective teamwork and multidisciplinary approach of caregiving.
b. Source of Funding and its application in Resource Planning of 'Mental Health Supported Housing' Project
Sources of Funding
For a new start-up venture like Mental Health Supported Housing Project, the Arden Healthcare Ltd has specific choices for selecting the appropriate source of funding. However, Equity and Debt are the two types of source of finance with this regard.
Equity Financing:
Venture Capital:
This is funding from individuals or companies in business, in which investing in new business is the main activity. In exchange of ownership share of new business, venture capital can offer funding for start-up business (Calopa,Horvat and Lalic, 2014). However, in this case, track record of the management initiating the new business is important for gaining the fund. Venture capital works in case of the organizations having strong competitive advantage and value proposition in market. Venture capital investors can offer valuable business advice and guidance.
Angel Investors:
These are the businesses and wealthy individual offering financial help to business initiatives. Security and profitability of the investment is major concern for the angel investors (Mason and Harrison, 2015). However, they offer smaller funding compared to venture capital investors.
Government Grants:
Governments can offer financial assistance in form of grants and tax credit for start-ups and business expansion.
Equity Offerings:
In this case, the business can sell stock directly to public based on circumstances. Funding through equity offering is helpful in substantial amount rising for business.
IPOs (Initial Public Offerings):
This can be used when there are profitable operations, stability in management and popularity of service offered by the business (Kunz and Dow III, 2015). However, for achieving fund through this means, existence for considerable time in business field is essential.
Debt Financing:
Bank Loans and Bank Overdraft:
Bank loans are the most common and popular source of funding for business, where loan is borrowed for specific period within agreed schedule for repayment. Different types of bank loans involve working capital loan, fixed asset loan, hire-purchase loan and factoring loan(Calopa, Horvat and Lalic, 2014). However, for availing bank loans, requirements are strong business plan, sufficient collateral and positive management record.
Trade Credit:
This works as external source of funding where suppliers for enhancing sales offer short-term credit.
For successful funding of Mental Health Supported Housing Project, two most appropriate sources of funding will be bank Loan and Government Grants. The organization Arden Healthcare Ltd can avail the benefit of lower interest rate by using bank loan as the funding source for its new venture and bank loan can be easily procured compared to other sources of funding. Similarly, Government Grant can be one of the easiest opportunities for Arden Healthcare as the UK Government can provide financial grant to the organization for expansion and development of its healthcare operations in national level, considering its positive track-record in the fields.
Factors affecting organization's ability for raising or freeing-up resources and funds
For resource development for Mental Health Supported Housing Project, the following factors can affect fund-raising or free up.
Political Climate: Fund-raising for the new project by Arden Healthcare is dependent on current political situation and stability in UK. Government's policy on trade ad business in post-Brexit period is affecting operations of Arden Healthcare Ltd and effective performance of the organization is important for adopting the strategies for fund raising.

Fiscal Climate: On financial situation of UK depends financial stability of the fund givers like Banks, Angel Investors or venture capital investors in UK. Higher inflation rate is UK economy might lead to freeing-up funds and resources for the planned project.

Governmental Policies: Government policy change on investment policy, trade and finance flow in national level can affect fund raising or freeing-up decision of Arden Healthcare Ltd, which will influence resource planning for the project.

Effective Leadership: On capability of sound decision-making by the management and leaders in Arden Healthcare Ltd will depend selection of the best sources for funding the

Mental Health Supported Housing Project (Taticchi et al., 2015).

Firm Performance: Performance of the management of Arden Healthcare Ltd will be effective for influencing the investors in funding for its new project. In case of receiving funds from angel investors, bank loan or venture capital investors, sound operational record of the business and its healthcare policyis vital, which is an advantage for Arden Healthcare Ltd.
Question 2
Impact of Resource Management in Arden Healthcare Ltd on staff, care team and the organization
Accountability and Responsibility for appropriate resource application
According toKrautscheid (2014), WHO recognised importance of responsible management of well-being of population along with recognising the necessity of high level of accountability in the process. Appropriate use and management of resources for Mental Health Supported Housing Project will depend on accountability and responsibility of the management of Arden Healthcare Ltd. In case of continuing the operations of the new project, supervisory responsibility is one of the major requirements. Moreover, the management and project leaders will have responsibility of adopting innovative health policies based on current political and fiscal climate in UK. Success of the project is dependent on managerial responsibility for coordinating, supervising and managing physical, capital, HR, operational and regulatory resources (Fullan,Rincón-Gallardo and Hargreaves, 2015).
Accountability, on the other hand, will be an essential tool for governing the task of identifying the resources required and their effective allocation throughout the project. In performing the project of Mental Health Supported Housing, accountability will be important for setting out the resource utilization framework, which would explicit the ways of performing the health systems in desired ways. The task of resource framework development will be based on post-Brexit factors in society, finance and Government policy on investment. On the other hand, for integration of delivery of health service, effective implementation of strategy-policy framework and top-down policy is important for Arden Healthcare (Micheli and Mari, 2014). This also depends on effective level of accountability of project staffs and mangers. Therefore, naturally, maintaining accountability relationship between decision-makers in the project and patients of Arden Healthcare is a major perspective of overall success of the project operation.
Performance Measurers/Tools applied by organizations
Presently, for measuring performance, the organizations use certain tools like BSC (Balanced Scorecard), Appraisal, KPIs and benchmarking.
Balanced Scorecard: This measurer can combine different quantifiable information like budgetary requirement and sales quotes with regard to performance standards in Mental Health Supported Housing Project. Taticchi et al., (2015) has stated that BSC approach considers KPIs for tracking employee performance based on the long-term goals set, which has direct association to the carer growth of employees.
Key performance Indicators: KPIs and matrices offer significant means of measuring performance standard of employees, business units and projects in relation to strategic objectives and goals of Mental Health Supported Housing Project.
Performance Appraisals: It is important for aligning goals of the project with strategic aims of Arden Healthcare Ltd. This will work as constructive feedback from management for employees(Micheli and Mari, 2014).
Benchmarking: This tool can measure performance of services and processes of the project to that of other businesses.
360 Degree Feedback: It can be used in development and training of project staffs and involves opinion of stakeholders regarding project performance.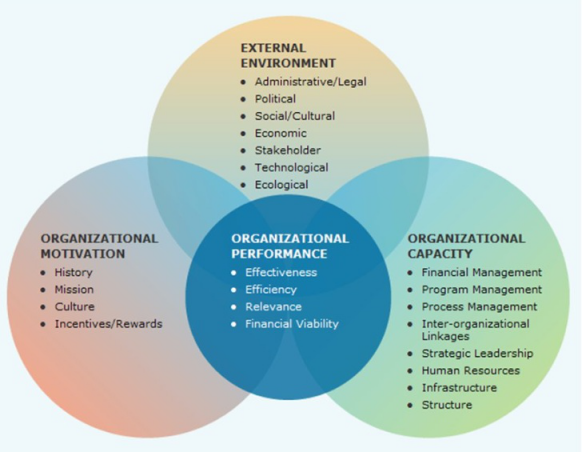 Figure 2: Organizational Performance Measurement
(Source: Micheli and Mari, 2014)
Influence of effective resource management for supporting performance in Arden Healthcare
There are different approaches of resource management in health and social care services, which also affects performance of the staffs in healthcare organizations. In Arden Healthcare Ltd, performance review is used as the part of effective resource management for improving overall performance of the organization. For instance, the organization has adopted specific policy for enhancing skills and care giving capability of nurses and healthcare staffs, which supports it in well management of its human resources and their talents (Kontio et al., 2014). Adoption of the long-term model of workforce planning by Arden Healthcare has assisted the management in policy development for operational skill enhancement of staffs, reviewing their compensation grade and implementing beneficial terms for transfer of its employees. Apart from this, adopting the policy of team performance based promotion for the care teams has direct relationship with well-strategic resource planning in the organization.
Thus, this has been observed that taking care of the staffs' performance and making arrangement of their performance appraisal based promotion has become strategic part of overall resource planning in Arden Healthcare Ltd. As opined byZeinali,Mahootchi and Sepehri (2015), the resource planning efforts by the organization have set specific and clear goals and expectations for its staffs and members of care teams. This has helped the management in generating statistics based formal feedback to staffs, which has also been effective in terms of performance management of overall organizations. This resource planning strategy directly relates financial and technological resource planning also. Moreover, software application is an integral part of technology-based resource planning by Arden Healthcare, through which it manages process of performance goal setting for the organization, improvement plans and reviewing performance of employees (Carroll and Richardson, 2016).
Impact of supply, demand, funding challenges and budgetary restrictions on expansion strategy
According to the NHS report, 2018, in UK there is considerable mismatch between demand and supply capacity of health and social care services leading to excessive increase in waiting time and waiting list in the sector. There is the highest rate of vacancy in posts of senior nurses and healthcare experts in adult health and social care in UK presently (2018-2019). Turnover rate of skilled nurses in England (2018) was 16.25%, leading to heavy gap in supply and demand (Donetto et al., 2015). Thus, recruitment and retaining potential workforce is major issue in UK health and social care field at present. This has affected decision of Arden Healthcare Ltd for national expansion panning by developing alliance with Clinical Commissioning Groups (CCGs) in England. On the other hand, the organization has announced its five-year expansion plan for offering specialised service in health and social care up to 2024-2025 (Matthias and Brown, 2016).
Figure 3: Increased number of Patient Waiting in UK healthcare
(Source: Bowley et al., 2019)
Funding challenge has been one of the most pressing issues faced by UK health and social care system at present and this has significantly affected operations of Arden Healthcare Ltd. Insufficiency of political initiatives for funding in healthcare has led to facing difficulties of pushed up operational cost for Arden Healthcare. As per observations, higher cost of medical technology and fiscal climate in UK costs the organization additional £ 2.20 million in every two years. Thus, in post-Brexit period, the organization is specifically depending on government assistance for its strategy of national expansion and five-year planning. Arden Healthcare is exploring government initiative and other sources of funds for coming out of the issue of budgetary restriction. Therefore, the factors of supply-demand and budgetary restrictions are affecting expansion planning of Arden Healthcare Ltd in severe ways.
Figure 4: Metal Health patients allocated with inappropriate out-of-area placements, March 2017-February, 2018
(Source: Bowley et al., 2019)
Potential risks and strategies of risk management in setting up the new project
In establishing the project of Mental Health Supported Housing, two types of potential risks are there which are as follows,
Risks of appropriate orientation of IT: Application of advanced IT is a special scope for resource management by Arden Healthcare Ltd. However, in UK, interest of business executives and healthcare professionals regarding IT application in healthcare is different (

Melnyk

et al., 2014). While business executives have the core aim of financial return on investment on IT, aim of healthcare professional is service optimization by applying advanced IT infrastructure in healthcare institutions and hospitals. This tendency of business executives is a risk for IT application in the new project.

Financial Risks: Ensuring financial viability has become difficult for the organization due to enhanced cost of importing medical equipment and drugs from EU nations in post-Brexit period. Moreover, there are risks of excessive cost of medical equipment and infrastructure. Under this situation, fund development is significant risks for Arden Healthcare Ltd.
For managing these risks, Arden Healthcare has to train its management on utilisation of IT for healthcare policy implementation and care giving at ultimate level. Similarly, for managing financial risks, Arden Healthcare has to consult with the government and financial institutions and bans in UK.
Conclusion and Recommendations
The organization Arden Healthcare Ltd is operating with significant success in UK health and social care field. However, operations of the organization are being affected by certain environmental factors in its market of operations. In the post-Brexit period, it is facing the issues of lack in funding, budgetary restrictions and recruiting and retaining potential staffs. Its new initiative the 'Mental Health Supported Housing' project also faces similar challenges affecting aspects of resource planning and management for it. However, there are various sources of funding as well as tools for performance measurement for the new project, from which the management of Arden Healthcare can select the best suitable ones. Most importantly, Arden Healthcare Ltd can adopt specific strategy for solving the issues and risks faced.
Arden Healthcare Ltd would mainly focus on three specific aspects. These will involve taking help from the Government and bank loans for meeting its lack of funds and investment; provide training to its managers for effective IT-based healthcare policy implementation and applying effective performance measure tools. These approaches will ensure adequate resource availability for 'Mental Health Supported Housing' project.