Australian Social Policy: Skin Cance...
Australian Social Policy: Skin Cancer Prevention Policy Assessment 2 Answer
Answer
Skin Cancer prevention policy
1.Introduction
About 80% of new cancers are diagnosed in Australia annually, which rate amongst the highest in the world (Olsen, et.al.,2015). Consultation with health professionals, industry groups, Government and non-government organizations are being alligned by the PHAA for framing a national skin cancer policy.
2.Description of policy-
Detailes of policy is given below
Key message: the public health Association of Australia reccomends the following-
National ban on the use of solariums

Programs related to early detection of the illness should be funded continuously

A uniform process of classifying and reporting of the disease with surveillance guidelines to be issued
Audience: local government, cancer Council of Australia, department of Health and aging, state and territory health portfolio.
Responsibility: special interest group for Health Promotion
Date of policy adoption: September 2012
3. History-
Skin cancer in Australia: is noted to be the world's highest with approximately 80% of new cases diagnosed every year. Non Melanoma cancer is common then the melanomas. Amongst Australians around 434,000 people got diagnosed in 2008 resulting in 452 deaths (Fransen, et.al.,2012). Approximately, $300 million are spent on the Awareness of the cancers by the Australian government to create awareness (Shih, et.al.,2009).
4.Reason of Skin cancer-
Risk factors: the major cause has been classified under the solar radiation group & the exposure to harmful sunlight resulting in 99% of NMSC and 95% of Melanoma cancers (Perera, et.al.,2015). The risk of skin cancer increases in people who have spent their birth to 18 years in Australia, with the history of cancer in the family, direct exposure to Extreme sunlight or sunburn with harmful ultraviolet radiation.
Environment: according to WHO, there has been a 10% increase in the ozone layer depletion causing an increase of 300,000 cases and approximately 1.75 million cataract annually
5.Reason of change in policy-
Prevention: certain protection measures from the Sun Direct heat such as protective clothing, body covering, Wearing hats and sunglasses, using sunscreen with maximum SPF, avoiding prolonged exposure to sunlight have been recommended by the cancer Council of Australia.
Early detection: survival of 96% was noticed in people whose Melanoma cancer was diagnosed within 5 years (Iannacone & Green, 2014). Therefore, people especially those who are above 40 years of age are encouraged to go for a regular health checkup, bring forward any changes in the skin if you noticed like us spot or mole , visit a medical practitioner on a regular basis.
Tanning: a skin that is tanned is always harmful for the body. Therefore, a state wide Ban was imposed on solar exposure by the NSW in Australia in 2012 including ban on using solaria for cosmetic purposes.75% risk of getting skin cancer is increased within people who have extreme exposure to solariums before 35 years of age. Cancer Society of New Zealand, cancer Council of Australia, and Australian college of dermatologist won against the use of artificial UV radiation.
Many service conducted by the cancer Council South Australia and the University of Wollongong have found that the fake tan products do more harm to the body and do not protect from the Sun. Adolescence were less likely to use any sun protection measures. Fake tanning products should be immediately stopped as they do not protect against the harmful radiation of the Sun.
Sunscreen: use of nanoparticles, zinc oxide and titanium oxide in the ingredients of the sunscreen often used to give a whitening appearance after application has raised help cancer as reported by the therapeutic goods administration (TGA).It has been noted that, there is no 100% protection from the UV radiation irrespective of the sunscreen branding used. Therefore, it is extremely important that the sun protection measures adopted and spf of 30 + value to be used as sunscreen.
Vitamin D: extreme exposure to the sun might hamper with the levels of vitamin D in the body which can reach a dangerous level. There is no extra requirement of being deliberately in the sun for a long period of time to fight the deficiency of Vitamin D. Australia has issued guidelines for the amount of Sun exposure which is required for maintaining an adequate level of vitamin D in the body as per the geographical locations (Fabbrocini, et.al.,2010).An increased risk of vitamin D deficiency can be noticed in people who have darker skin, cover their skin for religious or cultural believe, old age people and infants of mothers who have a deficiency of Vitamin D.
Effect and impact on Australian society
The public health Association of Australia affirms that:
Risk of skin cancer can be reduced by reducing the exposure to harmful UV radiation by adopting skin protection measures.

Early detection of the skin cancer is extremely important and a Holistic approach towards it must be adopted collectively.

Infrastructure which will prevent the people from direct exposure to the sun and harmful UV radiation at the time of leisure activities should be provided by the government of Australia. For example, recreational facilities, workplaces, schools and other local places for outdoor activities. It is highly recommended in case of a UV index level that increases above 3.

Funding and supporting extreme advanced level researches on skin cancer and the precautions prevented.

A partnership amongst the government, non-government, academic, and community organizations must be developed to ensure and sustain a standard comprehensive approach towards fighting skin cancer and prevention.

Cost effective measures to be adopted for detecting any kind of skin cancer at early stage which includes campaigning and educating the people.
The public health Association of Australia recommends the following:
Any kind of prolonged exposure to the sun including solariums for cosmetic purposes, products etc. shall be imposed with the National Ban and a regulation body should be enforced to impose penalty on people operating solariums.

Continuous funding to implement and evaluate effective measures for prevention of skin cancer and its early detection programs in places such as offices, schools, recreational centers and throughout Australia.

Classification of the skin cancer in a uniform structure international level with surveillance guidelines mentioning higher risk among the people of Australia.
7. Conclusion
It can be concluded that skin cancer is Australia' one of biggest heatlh concern. Hence, There should be a continuous Alliance with health professionals, experts, relevant industries, Non-governmental organizations, etc. by the Health Promotion special interest group to work towards forming a national framework to promote skin Cancer prevention amongst the Australians with the help of Australian government and state government. The government of Health and aging should adopt national approach towards the early detection and prevention methods of skin cancer among the people of Australia, state and territory help, local governments, and the cancer Council of Australia.
Customer Testimonials
I was in urgent need of Sample papers for my research work and when I inquired about the best place to take it from a set of teachers they pointed at ABC Assignment services and I went about signing into it. Their samples are top notch with experts who are very skillful and student friendly and has such rich content in their writings and I found it very helpful indeed and felt very useful as well.

Sam, Queensland
I keep getting caught amidst a lot of extracurricular activities that leaves me with no time to concentrate on my studies. On a friends recommendation I started using ABC Assignment Help's services. They're the best in the world with their premium assistance and originality. I owe it to them for my good grades and new accomplishments in my academic life!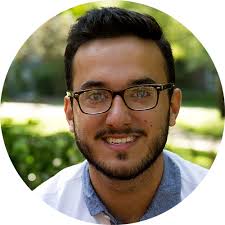 Andrew, Liverpool
I was genuinely surprised with the services provided by ABC Assignment Help! They proof-read all my assignments, following the exact same instructions provided by the university guidelines and offer one of the best writing services. Their writers are highly qualified and don't leave a single thing unnoticed. They structure every single idea of mine into a master piece!

Brian, Darwin