Basel Committee On Banking Supervision
Basel Committee on Banking Supervision
Answer
Question 1a (1/2 page): Outline the purpose of the Basel Committee on Banking Supervision (Basel Committee).
Answer The Basel Committee on Banking Supervision, popularly known as the Basel Committee was established in Basel, Switzerland in 1974 through the initiative of central banks of around ten countries which include Australia. The purpose of this committee is to provide for discussion on banking regulatory and supervision related issues such that the banking industry is streamlined and safeguarded, especially interests of the stakeholders including public (BCBC, 2017).
Hence, in other words, the committee discusses issues and provides guidelines that help to ensure quality of supervision and regulations in the banking industry worldwide. Further, the committee aims at streamlining the banking in various countries so as to get all of them at a common standard.
Some of the most well-known works of the committee include the capital adequacy and effective banking supervision (Basel, 2011).
Various teams within the committee include Standards Implementation Group, Policy Development Group, Accounting Task Force and Basel Consultative Group.
An important point to be noted is that the standards issued by the committee are not compulsory to adopt. However, the countries can do so voluntarily. At the same time, adopting Basel standards provides added credibility as it ensures adherence to common standards and practices.
Question 1b (1 page): In December 2010, the Basel Committee on Banking Supervision (Basel Committee) released a package of reforms to raise the level and quality of regulatory capital in the global banking system (Basel III). Please describe the rationale for these changes and summarize key measures proposed as part of Basel III, including a summary of the three Pillars approach to capital management for banks.
Answer Basel III is a voluntary framework provided by the Basel Committee around 2010 and it relates mainly to capital adequacy, stress testing and market liquidity risk. Basel III was particularly introduced to tackle the deficiencies in the banking regulation system as were observed during the financial crisis of 2007-2008. Hence, Basel III focuses on increasing liquidity and reducing leverage of the banks so as to ensure better regulation and strength in the financial systems. One of the key areas of focus in Basel III is the minimum capital ratios of the banks. The implementation of Basel III was supposed to be completed during 2013 but the same has been extended twice to 2018 and 2019 (BCBS, 2010).
The three main pillars that are there in Basel III are (BIS 2017):
Minimum Capital Requirements: This pillar deals with the total risk of the bank, particularly credit risk, market risk and operational risk. The minimum common equity ratio to be maintained by the banks is 4.5% and is calculated as CET1/RWAs. The minimum Tier 1 capital now stands at 6%. In addition, Basel III provides for cushion through capital conservation buffer (2.5% of RWAs) and a discretionary counter cyclical buffer (additional capital buffer during high credit periods and ranges from 0-2.5% of RWAs)

Supervisory Review: This pillar deals with ensuring that the banks have enough capital at all the times.

Market Discipline: This pillar deals with ensuring fairness and transparency of the procedures of the bank, such as, disclosing capital structure (both tier I and tier II capital) and capital adequacy.
In addition to the concepts in Basel II, Basel III introduced some new concepts, such as:
Minimum leverage ratio: It is calculated as Tier 1 Capital divided by total exposure of a bank (balance sheet and non-balance sheet). This needs to be maintained at a minimum level of 3%.

Liquidity Coverage Ratio: The ratio is calculated as High quality liquid assets divided by total net liquidity outflows over 30 days and is needed to be greater than 100%. The ratio ensures that the bank is able to meet its outflows through high quality liquid assets at a point of time.
Question 4e (1/4 page): On page 19 of MBL's disclosures, why are some of MBL's residential mortgage exposures classified under the Internal Ratings Based (IRB) approach while others are classified under the Standardized approach?
The IRB approach relies on a bank's own rating and assessment system and this can be used only by banks meeting certain conditions, disclosure requirements and approval at national level.
The standardized approach relies on external ratings as provided by various credit rating agencies and the ratings are used to assess a bank's credit risk.
Customer Testimonials
I was in urgent need of Sample papers for my research work and when I inquired about the best place to take it from a set of teachers they pointed at ABC Assignment services and I went about signing into it. Their samples are top notch with experts who are very skillful and student friendly and has such rich content in their writings and I found it very helpful indeed and felt very useful as well.

Sam, Queensland
I keep getting caught amidst a lot of extracurricular activities that leaves me with no time to concentrate on my studies. On a friends recommendation I started using ABC Assignment Help's services. They're the best in the world with their premium assistance and originality. I owe it to them for my good grades and new accomplishments in my academic life!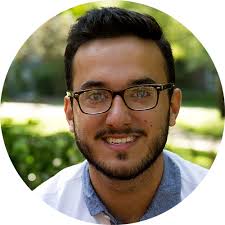 Andrew, Liverpool
I was genuinely surprised with the services provided by ABC Assignment Help! They proof-read all my assignments, following the exact same instructions provided by the university guidelines and offer one of the best writing services. Their writers are highly qualified and don't leave a single thing unnoticed. They structure every single idea of mine into a master piece!

Brian, Darwin