Benefits Of High Density Housing
Benefits of High density housing
Answer
High density housing is beneficial for residents. Do you agree?
Introduction:
Background
With the increase in the population and the inclination of the people towards the areas that are well equipped with the needed facilities is resulting in the phenomenon of high density housing. When the pages of history are leafed through, it is found that the concept of high density housing is not new and in ancient times too it was encouraged for numbers of good reasons.
Definition
Though the term high density housing itself seems unpleasant in hearing but if the other side of the phenomenon is considered, the brighter part is also available.
Thesis
High density housing as the name suggests, can easily be witnessed in the urban areas where the space is limited.
Preview with previous points
This shrinkage of living space has many good things to offer to both the residents and the governing or development bodies.
The residential areas, quite resembling to the bee hives, has turned from free standing homes to multistory building and small flats (OJALA, et al. 2016).
Body Paragraph 1:
Claim:
High density housing has made it easier for the development bodies to carter the needs of the residents (Winston, 2017).
Justification:
Keeping in mind the high density housing areas, it becomes easier for the development bodies to plan and manage the needs of the people in terms of infrastructure and transportation. Not only the planning and management that becomes easier but the cost of maintenance of public properties also comes down (Winston, 2017).
Specific reason 1:
Management of infrastructure and transportation
EVIDENCES SELECTED
OJALA, H.M.A.A., Niemelä, J. and Yli-Pelkonen, V., 2016. Impacts of residential infilling on private gardens in the Helsinki Metropolitan Area. In Green Landscapes in the European City, 1750–2010 (pp. 105-120). Routledge.
Sarkar, C. (2017). Residential greenness and adiposity: findings from the UK Biobank. Environment international, 106, 1-10.
Sarkar, C., Webster, C. and Gallacher, J., 2017. Association between adiposity outcomes and residential density: a full-data, cross-sectional analysis of 419 562 UK Biobank adult participants. The Lancet Planetary Health, 1(7), pp.e277-e288.
Critical comment
This high density housing provides a solid base for the revenue income for the government authorities in terms of taxes and it makes it easier to cover the cost of infrastructure and transportation.
Specific reason 2:
High revenue source in terms of the tax for the government
Critical comment
Another brighter side of high density housing is that it results in less traffic as people living in these areas tend to have only one vehicle due to the space limitations (OJALA, et al. 2016).
Concluding sentences
Having understood the different dimensions of the term high density housing, there is nothing wrong in saying that this way of living in a hive for humans has honey to offer to both government and the development bodies.
Body Paragraph 2:
Claim:
High density housing does a great good to the residents also
Justification: it is not only the government that gets benefitted from high density housing but the residents of high density housing also the recipients of many benefits. To name a few, it can be said that high density housing attracts many employers and investment projects because of the population factor. In comparison to the dispersed housing, high density housing results in high value of properties of the area. Another factor that can be taken into account is the connectivity. People living so close and especially within a space that be easily covered for service, maintenance, repairs, education and basic needs are another brighter sides of high density housing (Sarkar, Webster, and Gallacher, 2017).
Specific reason 1:
Easy employment and investment sources
Specific reason 2:
High property values
Conclusion:
After considering both the factors it will not be wrong to say that high density housing has its benefits too and it's perfectly ok if this phenomenon gets an encouragement. The crux of this report is that high density housing has several benefits and this should be used appropriately to take proper to carter the needs of the residents.
Customer Testimonials
I was in urgent need of Sample papers for my research work and when I inquired about the best place to take it from a set of teachers they pointed at ABC Assignment services and I went about signing into it. Their samples are top notch with experts who are very skillful and student friendly and has such rich content in their writings and I found it very helpful indeed and felt very useful as well.

Sam, Queensland
I keep getting caught amidst a lot of extracurricular activities that leaves me with no time to concentrate on my studies. On a friends recommendation I started using ABC Assignment Help's services. They're the best in the world with their premium assistance and originality. I owe it to them for my good grades and new accomplishments in my academic life!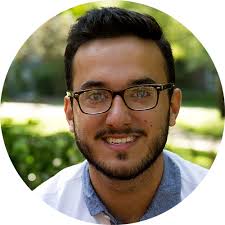 Andrew, Liverpool
I was genuinely surprised with the services provided by ABC Assignment Help! They proof-read all my assignments, following the exact same instructions provided by the university guidelines and offer one of the best writing services. Their writers are highly qualified and don't leave a single thing unnoticed. They structure every single idea of mine into a master piece!

Brian, Darwin