BUS200 Appointment Of Proxy Assessmen...
BUS200 Appointment of Proxy Assessment: ABC Mining Form Answer
Answer
Proxy Form
ABC MINING COMPANY
Registered Office- Suite 302, Floor 7,
Street 16, George, Sydney -2000
APPOINTMENT OF PROXY
I, _________________ of ____________________________________________________, a member of ABC MINING COMPANY, appoint ____________________________(insert name, address and description of the person appointed) or in his or her absence as my general proxy to vote at the General meeting of Members to be held on Tuesday, 30th April, 2019, or at any adjournment of that meeting at the Registered office of the Company.
AGENDAS OF THE MEETING:-
Approval for issuance of Redeemable Preference Shares

Grant approval for issuance of Preference Shares
Signature
Dated:
Customer Testimonials
I was in urgent need of Sample papers for my research work and when I inquired about the best place to take it from a set of teachers they pointed at ABC Assignment services and I went about signing into it. Their samples are top notch with experts who are very skillful and student friendly and has such rich content in their writings and I found it very helpful indeed and felt very useful as well.

Sam, Queensland
I keep getting caught amidst a lot of extracurricular activities that leaves me with no time to concentrate on my studies. On a friends recommendation I started using ABC Assignment Help's services. They're the best in the world with their premium assistance and originality. I owe it to them for my good grades and new accomplishments in my academic life!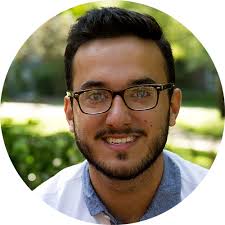 Andrew, Liverpool
I was genuinely surprised with the services provided by ABC Assignment Help! They proof-read all my assignments, following the exact same instructions provided by the university guidelines and offer one of the best writing services. Their writers are highly qualified and don't leave a single thing unnoticed. They structure every single idea of mine into a master piece!

Brian, Darwin