BUS707 Case Study On Sydney Stock Exc...
BUS707 Case Study on Sydney Stock Exchange: Assessment 2 Answer
Answer
The impact of financial accounting information to make an investment decision in the stock market: A case study on the Sydney Stock Exchange
Client organization
Sydney stock exchange as the behavior of investors will be analyzed with respect to investment in the Sydney stock exchange.
Research Background
Research background can be defined as a brief review of the area that is selected for the research proposal. In this scenario, the primary focus of a research proposal would be on analyzing the impact that investment decisions taken by investors might have on their profitability. One of the major problems in the investment sector is that the majority of investors are not analyzing the market before making investment decisions. Majority of these decisions results in a loss for investors and they play market fluctuations for their loss. One of the primary method of earning money in stock exchanges to analyze and study a particular stock before making an investment (Kumar, 2019). Taking informed decisions will always have a positive impact on investment income. This might be a result of lack of knowledge on part of investors in relation to security analysis.
Research problem/ Research question
Research question can be defined as an answerable query in a particular subject area, issue or concern. There is a research question helps in the selection of a particular methodology that will be used in research. For example, if research questions are directly concerned with a particular person or group of person then primary sources of data would be more appropriate. On the other hand, if it is not possible to collect easily than secondary data should be used.
Research problem in this given research proposal would be that you are not making informed decisions while making decisions in relation to investment in a particular stock or security. This type of investment decisions can harm overall fluctuations in the market in a negative manner. On the other hand, it will also impact income generation capability is of investors (Kumar, 2019).
Research questions- Following are the primary and secondary research questions under consideration-
Why investors a dozen consider or rely on financial accounting and other managerial information before making investment decisions?
What are the benefits of considering accounting information while making investment decisions in the stock market?
Research aim and objective
Research aims and objectives help in providing a particular direction to research under consideration. There is a high probability that research would not be able to provide advocate answers to research questions if aims and objectives are not predefined.
Aim-
To evaluate the necessary financial accounting information that will be required for making decisions by an investor in the stock market.
Objectives-
To evaluate the factors that are considered by investors before making an investment decision in the stock market.
To identify primary factors that prevent investor to consider financial accounting information before making investment decisions (Silverman, 2016).
Keywords for literature review
Keywords for the literature review are the words that will be used for identifying secondary research for conducting a literature review. In the given scenario keywords would be investment decision, accounting information, stock exchange, investor's education, informed investment decisions, financial statement analysis, investment decision-making process, etc.
Publication details of relevant articles for a literature review
Following are the research papers issued by different authors that will be helpful in the development of literature review for the subject under consideration-
Title of publication

Authors

Year of publication

Financial Accounting Information and Its Impact on Investment Decision in Equities

Dhani Shanker Chaubey, Savita Pandey and Dr. Durgeshmani Tripathi.

2016

Financial Analysis and Investment Decision-Empirical Study on the Jordanian Stock Market 2011-2015

Thair Kaddumi

2016

Study of the Role of Accounting Information on Investor's Decision Making in Tehran Stock Exchange

Mahdi Bazrafshan, Dr. Batool Zarei, and Dr. Shadi Shahverdiani

2013

Accounting Information as an aid to Decision Making in the Public Sector

V. S. Udo

2013

Role of accounting information in strategic decision making in manufacturing industries in Bangladesh

Md Hafij Ullah, Jamil Ahmed Khonadakar and Syeda Tamanna Fahim

2014

Importance of Accounting Information to Investors in the Stock

Market: A Case Study of Libya

Rjaa Mohamed H. Farj, Mohammad B. Jais, and Abu Hassan B.Md Isa

2016
Data collection plan
Preparing plans in relation to collecting the data in accordance with the aim and objective of the research paper is one of the most essential stages in research management. Selection of data collection plan should be in accordance with the subject under consideration. There can be two sources from which data can be collected for any research i.e. primary sources and secondary sources. Data collected from primary sources can be defined as the data that is being collected for the very first time and specifically for the research center consideration (Johnston, 2017). Relevancy and accuracy level of data in this source is much higher as compared to the secondary source. Data collected from secondary sources can be defined as the data that is already collected by another researcher for another project. Researchers have to modify the data in accordance with their needs and requirements while using secondary data.
It will be very difficult in the given scenario to collect data directly from the investors as for making effective and efficient conclusions the researcher will be required to take a large sample of investors. Due to limitations in relation to time and budget, it is recommended that the researcher should be used a secondary source of data in the given scenario (Flick, 2015). This is a source of data will help in identifying and answering all the research questions under consideration.
Ethical consideration
Following are some of the ethical consideration that should be considered while using secondary data in research-
It is important to provide a reference to the original author while using data collected by them.

If data is not freely available then permission should be taken from the methods of secondary data.

Ownership of the data should be acknowledged by the user of secondary data.

Consent should be taken from study subjects in secondary data.

The researcher should make sure that there is no damage or distress resulting from the use of secondary data (

Connelly, 2014).

Approval should be taken from appropriate regulatory authorities
Customer Testimonials
I was in urgent need of Sample papers for my research work and when I inquired about the best place to take it from a set of teachers they pointed at ABC Assignment services and I went about signing into it. Their samples are top notch with experts who are very skillful and student friendly and has such rich content in their writings and I found it very helpful indeed and felt very useful as well.

Sam, Queensland
I keep getting caught amidst a lot of extracurricular activities that leaves me with no time to concentrate on my studies. On a friends recommendation I started using ABC Assignment Help's services. They're the best in the world with their premium assistance and originality. I owe it to them for my good grades and new accomplishments in my academic life!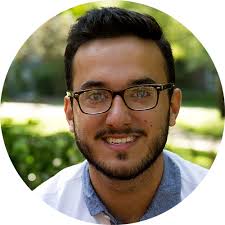 Andrew, Liverpool
I was genuinely surprised with the services provided by ABC Assignment Help! They proof-read all my assignments, following the exact same instructions provided by the university guidelines and offer one of the best writing services. Their writers are highly qualified and don't leave a single thing unnoticed. They structure every single idea of mine into a master piece!

Brian, Darwin