Business Analysis: Starbucks Assessme...
Business Analysis: Starbucks Assessment Answer
Answer
Business Analysis: Starbucks
Company Background
Starbucks Corporation was established in 1985 and it is currently operating in more than 75 countries. This is an organization that was established and registered in the United States of America. It is estimated that the total number of stores owned by Starbucks is around 3000 all around the world. This organization is roaster, marketer, and retailer of coffee and over a period of time, it has become very popular among customers. One of the primary value proposition of this organization is the quality of coffee that is used by them (Hossain and Islam, 2015). In addition to that frequent innovation in product and services offered to customers is also an important factor that contributed to the success of this organization.
Stakeholder analysis
Stakeholder management register that will be useful for Starbucks is as follows-
| | | | |
| --- | --- | --- | --- |
| Stakeholders | Interest | Power | What do we do with them |
| Employees | Employees of the organization are interested as they are required to be paid salaries and commission on a regular basis and there in direct contact with customers. | Medium | Leadership and motivation strategy should be adopted for increasing the efficiency of employees |
| Customers | These are the final users of a product and services offered by the company and they expect to receive product and services in accordance with the price charged. | High | A quality management strategy should be adopted for maintaining the effective quality of product and services. |
| Government | They expect to receive regular returns and tax on income generated by the company. | High | Payment of tax and other legal formalities should be completed within stipulated time. |
| Investors | Investors expect to receive proper returns on their investment. | Medium | Financial performance of the company should be communicated effectively with the help of financial statements. |
PEST Analysis
Political factors-
It is important for a company to follow tax and employment legislatures.

The political factor of USA is stable and it will have a positive impact on business operations.
Economic factors-
Factors that affecting business operations are-

As the organisation is operating in different countries, the exchange rate in the stock market has a significant impact on overall profitability (

Campbell and Helleloid, 2016

).

Level of taxation in different countries is different which also affects profitability.
Social factors-
Changing consumer preferences

Level of education and standard of living

Income generation capabilities of customer

Change in work patterns of the customer
Technological factors
Regular update in the technology used by the organization such as machinery used for roasting coffee is the most prominent technological factor affecting business operations (

Campbell and Helleloid, 2016

).
Legal factors
Strict custom and trade regulation.

Company has to follow all international regulations

Company has to follow food and licencing regulations that differs in different companies.
Environmental factors
Environment rules and regulation to mitigate negative environment impact.

Sustainability trend management

International environmental protection policies and procedures.
Competitive environment
Level of competition in the industry of roasting, marketing and retailing of coffee is very high in the United States of America. There are some business organizations that are in direct competition with the company such as a Costa Coffee. In addition to that the majority of fast food chains such as the Dunkin doughnuts Mcdonalds, KFC, etc. are also providing coffee at their stores which increases the level of competition (Van den Hurk, 2014). It can be said that the level of competition is very high and it is important to maintain quality at a competitive price.
SWOT analysis
Strengths
Brand image among customers is very high.

Financial and other resources available has increased over a period of time.

Supply chain management is effective due to a global presence (

Van den Hurk, 2014

).
Weakness
High prices charged by the organization.

Products can be imitated by competitors easily.
Opportunities
This industry is developing rapidly.

The number of customers are increasing constantly.

There is a scope of partnership with other organizations.
Threats
The industry is highly competitive.

No restriction on entering and exiting with this industry for new organizations.

Low-cost coffee are operating in the market (

Hossain and Islam, 2015

)
Customer Testimonials
I was in urgent need of Sample papers for my research work and when I inquired about the best place to take it from a set of teachers they pointed at ABC Assignment services and I went about signing into it. Their samples are top notch with experts who are very skillful and student friendly and has such rich content in their writings and I found it very helpful indeed and felt very useful as well.

Sam, Queensland
I keep getting caught amidst a lot of extracurricular activities that leaves me with no time to concentrate on my studies. On a friends recommendation I started using ABC Assignment Help's services. They're the best in the world with their premium assistance and originality. I owe it to them for my good grades and new accomplishments in my academic life!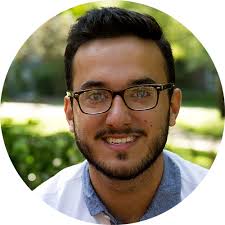 Andrew, Liverpool
I was genuinely surprised with the services provided by ABC Assignment Help! They proof-read all my assignments, following the exact same instructions provided by the university guidelines and offer one of the best writing services. Their writers are highly qualified and don't leave a single thing unnoticed. They structure every single idea of mine into a master piece!

Brian, Darwin