Business Model And Organization Struc...
Business Model and Organization Structure of Angus Dairy
Answer
Understanding Contemporary Organizations
2.4.1 ESSAY
INTRODUCTION
An organization is adopted different kinds of business structure and management practices as per the industry standards, goal of business, internal and external environment factors, target customers and etc. All these elements have significant impact on business model and organizational structure of an organization (Boyd, Henning, Reyna, Wang, Welch and Hoffman, 2017). In this context, the approach of contemporary organization design is identified as most effective model in the current highly fluctuated market trends. This is because this approach has found very effective for making an organization more flexible, more efficient, more productivity and more profit with high satisfaction level of workers. In this type of companies, involvement of employees has significantly increased in the form team working, appropriate delegation of powers, reducing the element of control and focusing on appropriate supporting firm (Battilana, Sengul, Pache and Model, 2015). This report is going to discuss different elements of business model and organization structure with reference to the case of Angus Dairy Co. The company was established in 1911 in the form of co-operative incorporated in Australia. The head of organization is situated in Southern Highlands. According to case, Angus Dairy Co. is managing several business operation related to dairy industry in the form of milk collection, distribution, processing and etc.
MAIN BODY
As per the case, Angus Dairy Co. has maintained a diverse business model that provides significant assistance for safeguarding both the overall business profitability along with its member's profitability. Therefore, Co-operative organization has maintained highly efficient business structure that offers great flexibility in business operations for accomplishment of organizational objective with appropriate support of members, employees and other business stakeholders. The evaluation of present case has addressed that business entity has different groups in the form of 3000 farmer members, 2000 full-time employees and 500 casual staff. For managing efficiency of different individuals, Co-operative firm has managed different strategy for ensuring training and development of workers (Thompson, 2017). All these skills and training development operations designed with reference to three basis factors such as processing, manufacture along with sale of dairy products. The business entity of has also determined the provision of farm advice.
The evaluation of business model of Angus Dairy Co. is determined that organizational structure of Cooperative firm is greatly associated with Team Structure Approach of Contemporary Business Model. A team structure is termed as an important business design in which whole formulation of an organization in categorized in the different teams. In the team based business model, each team manages different operations and activities for attainment of certain common goal (Grant, 2016). Therefore, it has been addressed that if an organization formulates different groups to perform a verity of functions of the company then employees in different teams must be performed appropriate as per the business goals. This is because different teams are accountable for their performance. In the contemporary business model based on team structured organization, there is no hierarchy or chain of command identified because employees are highly involved in different aspects of business operations and teams also understands impact of its performance. Furthermore, Teams are also having appropriate power and authorities to be as innovative and apply distinct strategy for generation of optimum results as per the business goals (Bromley and Meyer, 2017). With the reference to Team based organizational structure, it has addressed that Angus Dairy Co. has formulated different teams and work groups along with an extensive support system so as optimum result could be attained in different teams. In the context of production of milk based products, several groups or teams are formulated such as milk collection, manufacturing, human resource management team, and farm advisory.
Figure 1: Organizational Structure of Angus Dairy Co
With reference to present case, it is evaluated milk collection team is focused to collect raw milk from different farms by transporting milk to manufacturing facilities from different locations in Australia. This team ensures about timely transportation, quality of milk, reducing wastage and various other elements of milk collection (Knoke, 2018). This team is considered as an important element of business structure of Angus Dairy Co. In addition to that efficiency of this team leads positive impact on production schedule of different milk products. It also ensures timely delivery of final products and services.
As per the case, it is evaluated the production team is responsible for managing different manufacturing process in Angus Dairy Co. for a verity of dairy products such as White milk, Flavoured Milk, Milk cream, Cheese, Butter and Yoghurt. Therefore, this team handles different aspects of production process with reference to different quality standards of local and the global market. In the context, this team plays important role in determination of quality standards as per domestic and international quality norms because 50% of the total production of dairy firm is exported to different countries in Asia and Europe. The team based organizational structure offers significant assistance to company for managing contract based manufacturing with different brands, retailers, restaurants and other firms (Clegg, Kornberger and Pitsis, 2015). In this process, the production team makes effort in order to determine needs and interests of customers in the from taste, health factors and quality elements. All these factors have been found very effective in determination of salt levels, additional ingredients like Omega-3 fatty acids for good health. By considering these additional features, Angus Dairy Co. is able to manage significant growth in markets that plays important in profitability of business.
In context of current business environment, Farm Advisory team has developed diversifies excellent skills related to various aspects of dairying. In this context, this team offers significant assistance to farmer and employees about several factors of milk production such as pasturing and forage production, determination of nutritional element, reproduction, and health management of different cattle groups (Manning, 2017). This approach has found very effective in assessment of support of employees and farmers in different aspects of business management so as corporate goals of Angus Dairy Co. could be achieved. It also influences productivity of different individuals associated with dairy firm.
In addition to that human resource management team in Angus Dairy Co. is mainly focused to build a verity of training and skills development platforms and tactics for different members and staff. The primary objective skills and training activities is to promote best practices in Work Place Health and Safety (WPHS). In addition to that individual professional development programs of human resource management have played important role for increasing efficiency and skills of workers (Davis, 2015). It has also increased knowledge of workers about latest technology and equipments related to dairy industry so as employees are able to manage different critical aspect production and business operations.
In the context of present case, business model of Angus Dairy Co. is also influenced by the Contingency Approach Of Contemporary Organization. According to this approach, it has evaluated that selection of organizational design must be associated with aim and vision of business. Therefore, both internal and external factors of business environment needs to considered while developing an appropriate organisational structure such as Environment, Technolog, Size of operations and People (Clegg, Kornberger and Pitsis, 2015). This approach suggests that situational analysis must be carried out so as an appropriate business model could be developed. In the case of Angus Dairy Co., different internal and external factors are considered by management such as interest of farmers, requirements of employees, current market trends in dairy industry, product chain, government safety standards related to food production and distribution, global and domestic market trends, skills of workers, efficiency of farmers, short and long term business plans, marketing and promotion activities and etc. All these elements have significant impact on business growth and business planning process. In this context, business entity has formulated different teams for managing different operations such as collection of milk, processing and selling. In order to assess current market trends, the business model of Angus Dairy Co. influences different teams for carrying out research and development for the Australian and new emerging markets so as optimum results could be produced about information related to promotional factors of consumers and interest of customers (Knoke, 2018). This information assists manager for developing reliable business plans and strategies in dairy products.
CONCLUSION
On the basis of above assessment, this essay has concluded that contemporary business model has found very effective for increasing organizational efficiency in terms of production efficiency, satisfaction of customers and other individuals, long term growth of business with appropriate profitability. By using contemporary business structure, a business leads positive change in the several operations which would be become more flexible, more efficient, more productive and more profit. As per the present case, Angus Dairy Co. has followed team based business model for managing different business operations by formulating different teams. This report has concluded that team based organizational structure has found very effective for improving overall business efficiency. In addition to that Contingency theory has played important role for managing business operations of dairy firm as per the various internal and external factors.
Customer Testimonials
I was in urgent need of Sample papers for my research work and when I inquired about the best place to take it from a set of teachers they pointed at ABC Assignment services and I went about signing into it. Their samples are top notch with experts who are very skillful and student friendly and has such rich content in their writings and I found it very helpful indeed and felt very useful as well.

Sam, Queensland
I keep getting caught amidst a lot of extracurricular activities that leaves me with no time to concentrate on my studies. On a friends recommendation I started using ABC Assignment Help's services. They're the best in the world with their premium assistance and originality. I owe it to them for my good grades and new accomplishments in my academic life!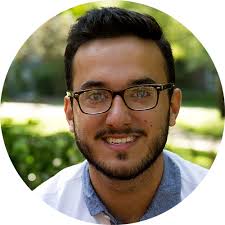 Andrew, Liverpool
I was genuinely surprised with the services provided by ABC Assignment Help! They proof-read all my assignments, following the exact same instructions provided by the university guidelines and offer one of the best writing services. Their writers are highly qualified and don't leave a single thing unnoticed. They structure every single idea of mine into a master piece!

Brian, Darwin