Business Plan For Eatery Dine Out
Business Plan for Eatery Dine Out
Answer
BUSINESS PLAN
COMPANY NAME: EATERY DINE-OUT
Task 1: Business plan development
1.1 Business plan for Eatery Dine-out
Businesses Plan Summary
| | |
| --- | --- |
| Business name: | Eatery Dine-out |
| | Company |
| Business premises: | The business space is occupied by owner and 1300 sq.ft. area is acquired for this. The restaurant will be situated in Sydney, Australia. The restaurant will be situated just behind local hospital of this city. The retail traffic is up in this area and Eatery Dine-out can grab the competitive advantage of this factor. |
| | 15 August, 2019 |
| | John Ponting |
| Relevant owner experience: | Serving 34 years in hospitality industry and led my previous organization in performance enhancement. Nevertheless, under my leadership my previous organizations have grabbed several prizes. |
| | Delicious foods and beverages will be prepared in Eatery Dine-out. However, demand is anticipated high for the products as healthy & tasty products will be served by this organization. |
| Licences, permits, qualifications: | Trading license, Business permit and MBA required for this start-up business |
The Future
Vision
Becoming a leading restaurant inside Sydney is the prime vision of this company.
Mission
The mission of Eatery Dine-out is an intensification of customer base by offering premium quality products and services.
Values
The company needs to maintain hygiene of customers alongside taste

The company has to maintain a good relationship with clients through effective communication

Eatery Dine-out requires to maintain business transparency and has to avoid legal breaches

Providing premium quality service is essential for brand image development of restaurant
Aim
The organization aims to provide healthy and tasty products to its potential customers, spread around Sydney.
Objectives
| | |
| --- | --- |
| Objectives | Activities |
| To grab the apex market position in Sydney | It is mandatory to deliver premium quality product and services to the customers. Similarly, maintaining effective communication is mandatory for this organization. |
| To expand business successfully | This objective can be fulfilled by elevating the revenue of the organization |
| To intensify customer base | Well-behaved staffs recruitment is necessary for customer intensification. Additionally, exclusive product along with premium quality service is necessary |
Strategies alignment to objectives and aims
Market strategies
In order to fulfill the objectives, a concrete strategic plan needs to be implemented. Eatery Dine-out will target three main markets, which includes:
Working people during daytime seeking for good food

Businesses seeking for phone-in lunch for their business meetings

Families and young people seeking online food orders and takeaways and family dinner
Promotional strategy
Eatery Dine-out will use social media advertising for their promotion along with the use of flyers or the local businesses, billboards, and mailers as a means of promotion of the brand to expand their business. As social media are widely used by people from different age groups approaching them through a wider channel will be beneficial for Eatery Dine-out towards increasing customer base (Burns & Dewhurst, 2016). The promotion will seek people's attention towards Eatery Dine-out to have superior eating.
Positioning strategy
The business market for Eatery Dine-out will be the business segment in Sydney. The customers can enjoy the foods for 17 hours with access facility for taking away orders and online orders to high market position. Customers can use different payment methods for payment, such as Google Pay, Debit card, checks, and cash. Customers will enjoy the unique menu with delicious taste and quick delivery of food items.
Pricing strategy
The pricing strategy ofEatery Dine-out will be focused on healthy and high-quality foods with having a unique quick flair, where customers can be able to accept high charges than the other stores in the areas (Seethamraju, 2015). However, discount vouchers will be provided on online orders and card payments.
Market requirements and customer profile
Market requirements, for the food and beverage business demand for healthier and better taste foods, which can provide customer satisfaction (McKeever, 2016). Additionally, food requirements are high in quality with affordable price and variations. One of the potential market trends is an increase of consuming healthier food, which is realized by Eatery Dine-out, where some of the population will demand organic foods and beverages. Therefore, Eatery Dine-out will approach the suppliers of organic growers for having an advantage in the market. As customers seek healthy and fast foods with an appeal of aesthetic taste in a convenient and comfortable atmosphere, thus Eatery Dine-out will approach the aspects of customer satisfaction in their strategy and services (Seethamraju, 2015).
Sales strategy
Eatery Dine-out will need to have faster peak times of services. Repeat business will be the sales strategy for Eatery Dine-out, where sales strategies such as special menu, roaster menus along with discount cards will be approached. A home delivery design will be approached by Eatery Dine-out for faster food delivery at home within 1 hour of order.
Customer profile
Name:
Rick Jones
Age:
26
Description:
A young professional seeking for some healthier and delicious mouth-watering foods.
Motivated by:
Unique tastes, spice and healthier choice of ingredients that make the adequate healthy nutrients
Preferred marketing Channel:
Facebook, Instagram, Online food apps
Finances
Financial requirement
The Eatery Dine-out approaches the initial investment of AUD 21,000 from the owner along with a loan plan of 6 years of AUD 31,000 with reference to an interest free loan of AUD11,000, 11-month. As the Eatery Dine-out will be new in the market, thus the profitability will be adjusted with the normal range with addition of additional expenses of unitemization. Thus, it will provide unforeseen expenses which will come. A variance between the Eatery Dine-out and industry standards will be there, as a vast numbers of entities exist in the industry [Refer to Excel Sheet].
Identify financial, human and physical resource requirements
Production process
A multi-tire production procedure will be followed in this business where the manufacturing of products will also be involved. Apart from this, suppliers for raw materials, business investors, efficient managers and leaders, chefs from renowned organizations and potential clients will be engaged with this company production process.
Suppliers
The suppliers will supply different drinks, vegetables, and flesh to the firm. Small and effective supplier group will be maintained in this business. Likewise, periodic meetings will be organized with the suppliers to grab knowledge regarding their demands.
Human and physical resource requirement
For the human resource, high-quality skilled chefs including the workers and housekeeping and the manager need to be here to run the business operations (Brustbauer, 2016).
Plant and equipment
| | | | |
| --- | --- | --- | --- |
| Equipment | Purchase date | Purchase price | Running cost |
| Computer | 20/02/2019 | $1200 | $100/month |
| Kitchen equipment | 23/02/2019 | $290 | $29 |
| CCTV | 29/03/2019 | $600 | $75 |
| Air condition | 08/04/2019 | $225 | $15 |
Organization chart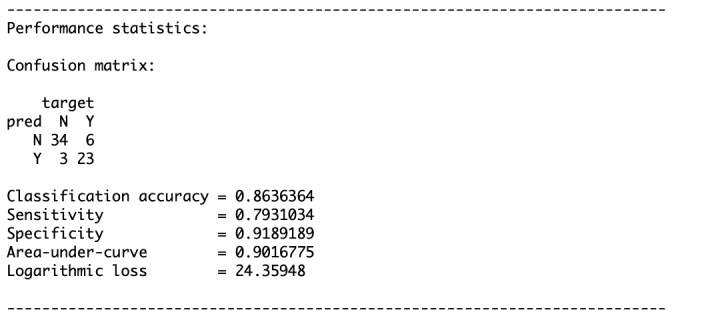 Develop strategies to ensure a skilled future workforce
Recruitment & Training
| | | | |
| --- | --- | --- | --- |
| Job title | Name | Expected staff turnover | Skills or strengths |
| CEO | John Ponting | None | Qualification and field knowledge |
| MD | Jonathon McMarey | 1 Year | Management degree and employee management skills |
| Marketing manager | Robert Lee | 1 Year | Marketing degree and industrial experience |
| Relationship management | Brown Henry | 1 year | A degree of relationship management and effective communication skills. |
Recruitment options
The staff recruitment process will be conducted through the interview and practical knowledge evaluation process. Recruitment advertisement will be furnished in local newspapers and news media. Similarly, social media will be used for the recruitment options and on-job training will be offered to the staffs after their selection (Wolf & Floyd, 2017). Likewise, training sessions will be organized based on the staff requirement.
Training programs
| | | |
| --- | --- | --- |
| Position | Required skills | Training options |
| Employee | Proper knowledge of customer handling and cooking of foods. Notwithstanding, service quality of employees will be monitored during the training classes. | Both online and offline training will be scheduled |
| Managers | Effective employee management knowledge is mandatory. Additionally, customers and other stakeholders need to be managed through the effective intervention skills of managers. | Online training will be scheduled |
| CEO | Business analytical ability is mandatory for the CEO and due to this reason, it is mandatory to gather knowledge regarding the business procedure of other rivals. | Training will be scheduled through market analysis. |
Develop appropriate key performance indicators and targets
| | | | | | | |
| --- | --- | --- | --- | --- | --- | --- |
| Key results | KPIs | Weight of KPIs | Target | Actual | Score | Final score |
| Recruitment | Recruitment of employee requires minimum time allocation with effective selection | 5 | Participants of organization | Through the effective employee selection, Eatery Dine-out can enhance its revenue and earnings | 5 | 10 |
| Performance | Increase in Sales | 6 | Employees | Through the performance elevation strategy and quality, Eatery Dine-out will improve the operations of the company and business will be developed thereby | 7 | 13 |
| Training of employees | Skill development in food cooking and providing variations in food choices through fusion | 8 | Chefs of Eatery Dine-out | The training sessions will enrich the knowledge of staffs regarding food processing and business goals can be met thereby with gaining a large customer base | 7 | 15 |
| Customer retention | Increase in revenue generation | 6 | Employees | Employee turnover can be considered as indication factor whereby employee retention of the company can be evaluated | 5 | 11 |
| Customer satisfaction | Customer feedback | 8 | Customers | Analyzing the customer feedbacks, Eatery Dine-out can meet the customer desires. Hence, the restaurant can grab the attention of potential clients in this manner and business can be progressed thereby. | 8 | 16 |
Plan and organization information
Risk management
| | | | |
| --- | --- | --- | --- |
| Risk | Likelihood | Impact | Strategy |
| Health and safety | Highly | High | In order to maintain the health and safety standards, Eatery Dine-out requires involving H&S policies within company |
| Data breach | Likely | High | The data breach issues likely to happen in this organization as Eatery Dine-out has to deal with plenty of clients. Hence, to reduce the impact of this factor, the organization has to improve the inventory management of the firm (Cummings & Heck, 2015). |
| Legal breach | Likely | Medium | Maintaining business legislation of Australia, the company can mitigate the challenge of legal breach |
Legal Consideration
In terms of legal consideration for Eatery Dine-out, Food standards by FSANZ need to be followed along with other food safety procedures. Trademark, patent and business registration will be done.
Operations
Production Process
For the production process of end products of food, chefs and assistant chefs will be involved in the food processing of the orders. Additionally, a head chef will be involved to guide the garnishing and food processing to the junior staffs (De Bruecker
et al
. 2015). A manager will be involved in the order invoices and overall management and cash management of the restaurant.
Suppliers
The main suppliers will be organic growers of raw food materials, such as vegetables and meats. Communicating with them can enhance trust and build the relationship stronger.
Inventory
| | | | |
| --- | --- | --- | --- |
| Inventory item | Unit price | Quantity in stock | Total cost |
| Flour | $6/kg | 9 | $54 |
| Egg | $2/12 pieces | 60 | $10 |
| Tomatoes | $5/kg | 6 | $30 |
| Pasta | $9/box | 25 | $225 |
Technology
Business management technologies are mandatory for the sustained development of this restaurant. Company website will be designed to inform the clients and PoS (point-of-sale) machines will be installed for cashless transactions. Nevertheless, accounting software will be implemented inside the restaurant for the finance management (Lee, Hallak & Sardeshmukh, 2016). However, off-the-shelf purposes will not be focused through this software. Approximately $250 is estimated for each of the technologies.
Trading hours
Eatery Dine-out will follow the Australian business structure to fix the trading hour of this organization. However, the restaurant will be opened at 9
o
clock in the morning and conduct the operations till 7:30 PM. As per the market trend, it can be estimated that after 4
o
clock in the afternoon, maximum customer pressure will arise. For winter, this profitable time may vary within 3
o
clock and 3:30 PM. In order to cope up with these changes, the company will arrange amusement and gaming sessions for its potential customers (Lam & Harker, 2015).
Communication channels
| | |
| --- | --- |
| Communication channel | Description |
| Phone | Alongside cellular phones, landline connections will be used |
| Fax | Fax services will be used for external communication |
| Email | An email will be sent to stakeholders for solving different issues and the change requirements |
| Internet connection and social media | Internet connection will help in the promotional activities of Eatery Dine-out and social media can elevate the acquaintance of this restaurant. |
Payment types accepted
This organization will maintain cash transactions as well as cashless transactions to develop the business (Johnson & Van de Ven, 2017).
Warranties & refunds
The company will not maintain warranty policies as the foods and beverages will be consumed in the restaurant. However, for home delivery of products, the warranty will be maintained and in case of rotten products, the company will refund the money after investigating the evidence.
Memberships & affiliations
This organization will belong to the hospitality industry. Nevertheless, affiliations will be grabbed from the Food Standards Australia New Zealand
Quality and continuousImprovement Plan
In order to maintain the quality of products and services, Eatery Dine-out will employ TQM (Total Quality Management) software inside the organization. Apart from this, effective monitoring of regular business materials and services will adhere to the business plan (Miles
et al.
2016). In a similar vein, customer feedback portal will be launched by the restaurant and analyzing this feedbacks, quality, and standard of business will be ensured by the company. Nevertheless, in order to maintain the product safety standards, training will be provided to the employees and managers of this organization by following the standards, set out by Foods Standards Australia New Zealand (Bocconcelli
et al.
2018).
SWOT Analysis
Strength




Location of business




Organic healthy foods




Weakness




Stiff competition




Changing Market demand




Opportunities




Business location can enhance the customer number of restaurant




Organic food products can grab the attention of health-conscious people of Australia




Threats




The dominance of existing rivals






Business action plan
| | | | |
| --- | --- | --- | --- |
| Milestone | KPI | Person responsible | Date of expected completion |
| Offering satisfactory customer services and products | Feedback of clients is required and positive feedback is required for this purpose. | Management and staffs | 21/07/2019 |
| Improved health and safety framework | Health and safety standards can be attained by improving the infrastructure of restaurant | Management | 20/02/2019 |
| Employee training | Food preferences of clients can denote the training effectiveness of customers. In a similar vein, customer retention can be considered as a key indicator of communication training effectiveness. | Leaders and managers | 24/06/2019 |
1.2 Consultation and communication plan for stakeholder management
| | |
| --- | --- |
| Strategy | Description |
| Informal type communication (For employees of the restaurants) | In this regards codes of communication will be followed accordingly with face to face approach. |
| Formal communication (For suppliers) | For this purpose, email and product bills will be considered as a way of formal communication. |
| Direct feedback of the product from customers (Informal) | In this case, direct feedback will be collected from the customers using a market survey. |
| Formal communication with government agencies | Direct notice and email through communication will be considered here (Seethamraju, 2015). |
1.3 Performance elevation strategies
| | |
| --- | --- |
| Strategy | Description |
| Review the reason of failure | This will help to realize the issues behind the failure. |
| Develop effective action planning by considering the deliverables of this business plan | This will help to make the planning realistic. |
| Finally, assess the performance level of team members as well as their skills to allocate them a proper task | This will help to make the team effective. |
1.4 Reporting strategy
| | | |
| --- | --- | --- |
| Area of operation | Person responsible | Reporting strategy |
| Management | Managers | Email and telecommunications |
| Marketing | Managers | Social media, emails, phone calls |
| Food manufacturing | Chefs | Phone calls |
1.5 Performance report alignment
The performance report of company needs to align with the standards, which have been fixed by Food Standards Australia New Zealand. Nevertheless, business anticipated performance need to be met by the employees to cope up with the changing business environment (Burns & Dewhurst, 2016).
1.6 Coaching plan development
Coaching plan

Manager name

Robert Lee and Brown Henry

Team members

Staffs of Eatery Dine-out

Date of plan

23/05/2019

Issue 1

Lack of knowledge regarding customer handling

Issue 2

Inferior quality of food products
2.1 Presentation of business planning [

Refer to PPT

]
2.2 Business improvements using peers feedback
Business plan evaluation
Question:
a. What do you think about the effectiveness of this business plan?
b. What else needs to be incorporated for good promotional strategies of this Eatery Dine-out?
Continuous improvement:
It can be observed from the feedbacks that quality improvement is most important for business development. Alongside social media promotion, CSR (corporate social responsibility) activities can enhance the promotion of this restaurant.
Eatery Dine-out can enhance the effectiveness of this business plan by incorporating charitable programmes within organization. Furthermore, charitable programmes can contribute to its promotional development strategies.
Customer Testimonials
ABC Assignment Help for one reason became my favorite because they don't have a very complex signing up process and it's very simple so everybody can use it. I was able to sign in without any hassle as my Company Law Assignment was due and they did it for me in a very efficient manner and I am very delighted with their service and a heartiest thanks. Emily, Sydney
I work part time to meet my expenses apart from college and I took this as a decision to not burden my parents. A while later I started feeling great amount of stress in balancing it all together and decided to seek help from ABC Assignment Help for my Commercial Law Assignment and they did my assignment for me and I am super satisfied with their work style. Thank you so much. Lawrence, Tasmania
I had a harsh week as I was extremely debilitated and every one of my assignments were getting excessively and caused me an incredible mental breakdown. A companion of mine seeing my circumstance asked me to utilize ABC Assignment encourage, their quick and efficient administrations helped me complete my Contract Law Assignment with less stress Rihana, New South Wales