Business Plan For Waste Water Solutions
Business Plan for Waste Water Solutions
Answer
[Waste water solutions]
1.Business Plan Summary
1.1 The Business
Business name: Blue Water Waste Solution
Business structure: Partnership
ABN: 821 6741 7352
ACN: 843 913 651
Business location: Sydney
Date established: 30.08.2018
Business owner(s): Travor Smith, Sarah Watson, James Wilkins, Richie Johnson, Rohit Mishra, Nicky Taylor.
Relevant owner experience: 5 years
Products/services: Waste water re-cycling
1.2 The Market
Target market:
The target market will be carwash industry. We will approach all the local companies of carwash industries to market the product.
Marketing strategy:
The marketing strategy will be based on face to face interaction with the owners of these companies and further social media and print media will be used to market our products.
1.3 The Future
Vision statement:
The visions of our company is to mitigate the issues of driniking water scarcity in Australia and to use the waste water in car wash industry.
Goals/objectives:
Long term goal
To be market leader in waste water treatment
To expand our business from car wash industry to other industries
Short term goal
To increase sale by 5-10% every year
1.4 The Finances
All the six partners are going to invest 1500000 to start new business by 20 August 2018
2. The Business
2.1 Business details
Products/services: Recycling waste water
This business aims to create a project in which the objective will be to install a system which will help in re-cycling the waste water that are used in carwashing industry in Sydney. This project will aim to build a system by which these re-cycled water can be re-used in some purposes.
2.2 Registration details
Business name: Blue Earth Solutions
Trading name(s): Blue Earth Solutions Private Limited
Date registered: 30.08.2018
Location(s) registered: Sydney
Business structure: Partnership
ABN: 821 6741 7352
ACN: 843 913 651
GST: 14.08.2018
Domain names: www.blueearthsolutions.au
Licences & permits: SYD 318961
2.3 Business premises
Business location: The business in located in Elizabeth Street, Sydney.
Buy/lease: Currently we have taken lease in the commercial space in Elizabeth Street
2.4 Organisation chart
Figure 1: Example Organisation Chart.

2.5 Management & ownership
Names of owners: Travor Smith, Sarah Watson. James Wilkins, Richie Johnson, Rohit Mishra and Nicky Taylor.
Details of management & ownership: This business is consist of five partners who will invest equally and will have equal share among each other. Mr. Travor Smith will lead the project along with monitoring the implementation and exectution method. Ms. Sarah Watson will lead the marketing team which will include proprmotion of this project, approaching the carwash companies and many more. The finance department will be managed by Mr. James Wilkins. The administrator department will manged by Mr. Richie Johnson. The main responsibilities of all the operations and resources will be taken by Mr. Rohit Mishra. The main research will be led by Ms. Nicky Taylor.
Our team has previously worked in plastic recycling projects and thus have some knowledge about recycling systems and their functions.
2.6 Key personnel
Current staff
| | | |
| --- | --- | --- |
| Job Title | Name | Skills or strengths |
| Project Manager | Travor Smith | Has about 7 years of experience in project management and has worked as project manager in other companies for more than 2 years. Has excellent communication skills and leadership quality. |
| Marketing manager | Sarah Watson | She has about 6 years of experience in the marketing department and has excellenet communication and convincing skills. |
| Finance manager | James Wilkins | He has 8 years experiences in accounting department of a reputed company and is extremely hardworking and patient. |
| Administration officer | Richie Johnson | He has 6 years of experience in administration in a multinational company. |
| Operational manager | Rohit Mishra | Has about 10 years of experiences in operations department of a recycling company |
| Research head | Nicky Taylor | Has 5 years experience in research department and is highly skilled and has vast knowledge regrding environment studys. |
Required staff
| | | | | |
| --- | --- | --- | --- | --- |
| Job Title | Quantity | Expected staff turnover | Skills necessary | Date required |
| IT officers | 2 | 3 years | Require experiences in database management and some knowledge about technologies used in recycling industries | 19.09.2018 |
| Quality manager | 1 | 2 years | Knowledge and skills on quality checking | 20.09.2018 |
| Trainers | 2 | 3 years | Relevant knowledge on water management and on recycling procedures | 22.09.2018 |
| Sales | 5 | 2 years | Experiences in marketing and customer services | 24.09.2018 |
Recruitment options
The recruitment procedure will start by advertising in online job portal websites. The candidates interested for the job will be required to post their resume in the job link. Further, some suitable candidates will be chosen for interview by assessing their resumes and they will be called for interview in the office. The recruitment process will start with aptitude test and further those passed will be called for face to face interview round. Then suitable candidates will be chosen based on their performance, skills and knowledge.
Training programs
All the selected employees will be trained for 10-15 days based on their learning process. Training will be given on the water recycle system for the non-marketing employees and the marketing employees will be trained with relevant marketing knowledge about approaching the carwash companies.
Skill retention strategies
All the marketing employees will be given personal laptops which they will require to use while approaching the carwash companies. This is because they will require to show the whole business presentation to them in order to convince them. They will also be given brouchers and booklets regarding the implementation of the systems. They will be also given booklets on learning the techniques that will be taught at the time of training.
Other employees will be given Tablets which will be essential to send or transfer important data even from remote locations at the time of any emergencis.
There will be weekly meetings with all the employees for understanding their workings and for assessing their performances. These meetings will be taken to receive their feedbacks on their respective jobs and further if they require more training, that will be provided to them on an immediate basis.
2.7 Products/services
| | | |
| --- | --- | --- |
| Product/Service | Description | Price |
| Water treatment system | if there will be a system which will recycle that waste water | $500 |
Market position: This product will be extremely useful and when people will be able to understand its importance then the sales of the product will increase significantly. The aim of manufacturing this service is to meet with all the aims and objectives of recycling waste water. This will help to reduce wastage of drinking water and will prive beneficial for the people of Sydney. Further, the aim is to promote this product in other places of Australia and in other countries of the world.
Unique selling position: Sustainability and after sales services will be our USP.
Anticipated demand: Only one system will be enough for a company and they need to buy them just once and we will provide monthly services to them or whenever required at a nominal rate. At the movement, we are targeting car washes where the study has been proved that automatic car wash system consumes approximately 35 gallons of water per car. If it covers 100 cars a day so that will be 3,500 gallons a day and in a year, they are wasting around 1.26 gallons of water(Carwashmag.com, 2018).
Pricing strategy: The pricing strategy will depend on the demands of the customers. However, we want to make the price affordable for both products and services. Market penetration pricing strategy is adopted. Therefore, prices are kept lower as compare to our competitors.
Value to customer: For some customers, this product may look as a luxury, however; when they will be able to understand its importance, it will become a necessary for them.Sustaianbility is another advantage for customers. Sustainability will reduce their cost as well as enhance brand image in long term.
Growth potential: Usage of this product will help in saving a lot of water and further this will decrease the wastage of fresh water which will make it beneficial for the people of Sydney. Hence, this product will become more popular in the future.
2.8 Innovation
Research & development (R&D)/innovation activities
For improving the services of this product, there will belong researches conducted by our researcher and her teams. They will make visits to the customers on monthly basis to analyse their views on the service and for collecting feedbacks from them. Further, there will be researches on technical advances for enhancing the quality of the product in the future. The development process will consider on all the risks and constraints that can interrupt the service. Therefore, the development process will be preceeded by suitable planning and risk analysis. Some surveys and interviews will be conducted with local people and owners of carwash organizations (Porath 2015).
Intellectual property strategy
We will have trade marks in our product and the development process will not be revealed at any period of time. For this, the information security will be emhanced and it will be ensured that none of the participants disclose the information to any outsiders.
Insurance
Workers compensation: $2315.17/year (NRMA Insurance)
Public liability insurance: Up to 10,000,000 (NRMA Insurance)
Business assets: Laptops, tablets, computers, manufacturing equipments
2.9 Risk management
| | | | |
| --- | --- | --- | --- |
| Risk | Likelihood | Impact | Strategy |
| Companys may not agree to use the servie | Low | High | All their requirements will be assessed and they will be made aware of benefits of this products. |
| The product may not function properly | Unlikely | High | All the quality checking and testing will be conducted during the execution process |
| Disclosure of data | High | Medium | All the systems will be protected from unauthorized access and all the confidential information will only be shared among the partners |
| Not getting quality staffs | Likely | Medium | Attractive pay scale will be offered to the candidates and they will be thoroughly trained |
2.10 Legal considerations
The high tax rates of Australia can create issues in the business (Financial Review, 2018). Due to the fact that it is a new business, therefore high tax rates can result in low profit value at the initial stage.
Privacy Act- Business must secure information of employees and other relevant stakeholders
Discrimination Act- Business must implement recruitment strategy in accordance with act
Fair Work Act- Business must comply with all rules and regulation for the safety and security of employees.
2.11 Operations
Production process
The manufacturing of the product of the waste water recycling system will be conducted at our center and no third party will be involved in this. We will be recruting quality staffs in the manufacturing process. However, we will require some genuine suppliers to provide us with required resources.
Suppliers
The main suppliers will be from machinery industries. There will be requirements of heavy equipments and they should be of high quality.
Plant & equipment
| | | | |
| --- | --- | --- | --- |
| Equipment | Purchase date | Purchase price | Running cost |
| Personal computers | 19.08.2018 | $899.00 | $75 per month |
| Mobile phones | 20.08.2018 | $700.00 | $20 per month |
| Water machineries | 07.09.2018 | $1500 | $150 per month |
Inventory
Technology (Software): For the manufacturing process, there will be requirements for strong database management for maintaining and processing the data of the customers. Hence, reliable ERP software will be required for sale, invoice, accounting and other administrative task and data management.
Trading hours: 9 am to 8pm. However, in peak seasons the trading hour can go upto 10pm.
Communication channels: Customers will be able to contact us through our social media pages, e-mail ids and telephones.
Payment types accepted:We will accept debit cards and cheques.
Credit policy: We can give credit for one year and we can also arrange loans for the customers.
Warranties & refunds: The warranty period will be of two years and if any damages or issues are found within 3 months of buying then it will be replaced.
Quality control:We will send our representatives to visit the customers on monthly basis and will take regular feedbacks from them which will help in maintaining quality control.
Memberships & affiliations: No
2.12 Sustainability plan
Environmental/resource impacts
Our business can impact the surrounding environment regrding wastes from the manufacturing. However, we will ensure that that we will keep our waste management strong and will not any conduct any unethical conduct on waste management.
Community impact & engagement
We expect support from our surrounding community. We will conduct meetings with them regarding any issues they are facing due to our business. We promise to mitigate them on immediate basis.
Risks/constraints
There can be objection due to noise pollution from the manufacturing process. However, we will try to minimize this issue as much as possible.
Strategies
We will conduct environmental audit and will discuss with the local government regarding all the environmental concerns. Further, we will discuss with the local people on the possible issues they can face from our business.
Action plan
Sustainability milestone




Target




Target date




Reducing sound pollution




[

70% reduction

]




November 2018




Reduce electric consumption




60% reduction




December 2018




Manage waste disposal




80% reduction




November 2018




Reduce non-renewable consumption




70% reduction




Decemeber 2018



3. The Market
3.1 Market research
We have conducted surveys with the local people of Sydneyh regarding availability of drinking water and we have conducted interviews with some experts who have experience in waste water management.
3.2 Market targets
The target market of company is car wash industry.
3.3 Environmental/industry analysis
Sydney is one of most populous city of Australia and further population is expected to be atleast 5.3 million by 2031. Therefore, there is huge potential for increase of customers. Further, GDP of Australia is also increasing which should be a positive news for our company.
Everyone in day to day life water has been used. In Sydney 70% of water is used in homes, each person used about 295 litres a day. Water is also used on washing cars where hose washing consumes 180L a wash and bucket washing consumes 99L a wash(Sydneywater.com.au, 2018). Water waste solution is going to solve the problem by installing water filters which will clean the water to reuse. If it covers 100 cars a day so that will be 3,500 gallons a day and in a year, they are wasting around 1.26 gallons of water(Carwashmag.com, 2018)..
3.4 Customers
Customer demographics
The target customers will be mainly carwash companies at the initial stage. In next few years, other industries like agriculture can also come into our service area.
Key customers
The key customers will be owners of the carwash industry in Sydney.
Customer management
We will take regular feedbacks from them. Even we will send our representatives to their office once in a month. We will take extremely minimal service charge from them. Moreover, we will regular contact with them through e-mail and we promise to be available throughout the year for any issues regarding the product. We will also have our own social networking pages and blogs through which the customers will be able to interact with us (Hollensen and Raman). Customer will be able to send us complaints into our e-mail id and immediate actions will be taken to mitigate those issues.
3.5 S.W.O.T. analysis
Strengths




Weaknesses




Can be extremely useful for reducing water wastage

Will help the carwash industries to decrease their cost on water usage

No such competitors in the market

This is a initiative which can benefit all the residents of Sydney

Trust issues from the customers

Can have potential growth in the market

Can get popular in other parts of the country

Can get local and central Government support
3.6 competitors
Competitor details
| | | | | | | |
| --- | --- | --- | --- | --- | --- | --- |
| Competitor | Established date | Size | Market share (%) | Value to customers | Strengths | Weaknesses |
| SMA Water Australia | 2008 | Approx 1000 | 20% | After sale services, reliable product | | Cannot give personalized services to car wash owners. |
| Qtech Australia | 2005 | Approx 200 | 5% | Cost effective | Low cost and quality product | Less focus on marketing and promotions |
3.7 Advertising & sales
Advertising & promotional strategy
Planned promotion /advertising type




Expected business improvement




Cost ($)




Target date




Print media advertising




This will reach the customers who are not capable of using internet




30$




October




Online advertising thorugh promotion in social netgworking sites and Youtube videos




This will help in reaching young and wider section of customers




40$




[

Month/Year

]




Media release




This will help in help in attracting investors and also help in spreading through out the country




100$




March, 2019



Sales & marketing objectives
We will have a sales team that will take care of our marketing campaigns. Further, we are also planning to recruit a public relationship manager in the future.
Unique selling position
Our product will be unique from others. This will focus on social benefits of the people of Sydney which will make the marketing campaign successful.
Sales & distribution channels
| | | | | |
| --- | --- | --- | --- | --- |
| Channel type | Products/services | Percentage of sales (%) | Advantages | Disadvantages |
| Face to face | Water recycling machine | 40 | It will help the organizations to manage waste water | Extra investement initially |
| Direct mail | Water recycling machine | 10 | It will help the organizations to manage waste water | Extra investement initially |
4. The Future
4.1 Vision statement
Our vision is to make waste water clean and useful.
4.2 Mission statement
Our mission is to contribute in sustainability by providing our clients cost effective and qualitative water treatment system .
4.3 Goals/objectives
Long term goal
To be market leader in waste water treatment
To expand our business from car wash industry to other industries
Short term goal
To increase sale by 5-10% every year
4.4 The Finances
To increase sale by 5-10% per year
Action plan
| | | |
| --- | --- | --- |
| Milestone | Date of expected completion | Person responsible |
| To start researching about the water recycling process | Within September | Our research head |
| To complete hiring all quality staffs | Within September | Operational manager |
| To create suitable marketing strategies | October | Marketing manager |
| To approach all the carwash companies | Decemeber | Marketing manager and her team |


5.MS Project Plan
6.The Finances
6.1 Key objectives & financial review
Financial objectives
To increase sale by $550000 in first year.
To increase sale 5-10% consecutive years
Finance required
All the six partners are going to invest 1500000 to start new business by 20 August 2018
6.2 Assumptions
The financial tables on the subsequent pages are based on the assumptions listed below:
Depreciation- All assest will be depreciated by 10%
Rent- $20000 will be paid for first 2 years
Expenses
It will be paid on pro rate basis
Investment
Every partner will invest equal amount
Wages
It will increase by 3% every year
Sales
5-10% increase every year
6.3 profit and loss
6.4 Balance sheet
6.5 Cash Flow
6.6 Break-even analysis
7.Recommendations
This business will be both sustainable and profitable. This is because this service will benefit all the people of the country and as well as for the future generation as well. The focus should be on deriving quality output of this product. Moreover, customer service should be the priority. All the customers should be equally and ethically. There should quick response from the company regarding any issues of the company. Further, the company will have to take care of all the environmental and legal constraints and by analysing the market these should be mitigated on an immediate basis. Employee satisfaction should be a priority and they should be supported throughout their working. The main motive should be on constantly enhancing the performance of the company as well as of the employees.
Customer Testimonials
I had a harsh week as I was extremely debilitated and every one of my assignments were getting excessively and caused me an incredible mental breakdown. A companion of mine seeing my circumstance asked me to utilize ABC Assignment encourage, their quick and efficient administrations helped me complete my Contract Law Assignment with less stress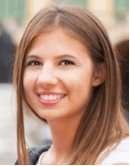 Rihanna, New South Wales
I grew up in a family full of lawyers and this got me inspired to become one too and having joined Law school I was very motivated and wanted to analyze case studies and learn the knacks of the discipline. With ABC Assignment help I was able to do it easily without any complications because of their stress-free process and many thanks to the team.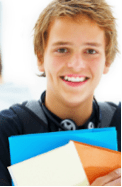 Daniel, Melbourne
Online Assignment Help services a year ago was not something I would have used due to past fraudulent experience where I was cheated and always took up the burden of being perfect. I have to accept that it got too much over the period of time and I was super worried and my friend told me to check ABC assignment Help and I was very reluctant because of my past. I challenged my fear and went ahead and I was very impressed with their services for consumer law assignments and I am a regular user since then.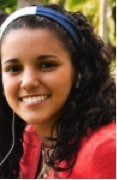 Hilary , Queensland