Answer :
Executive summary:
BHP Billiton is the leading manufacturer of chemicals, metals and oil that is head quartered in Australia. It has been producing fine quality metals reaching out to the global market known for its revenue streams and market structure. The company has been the largest manufacturer of copper and aluminum sheets that is exported to more than twenty countries. BHP Billiton is referred to as the joint venture initiative taken by the Australian mining company BHP and mining group of U.K. The company is currently working in more than twenty countries. The company has been manufacturing oil, gas, petroleum, copper, aluminum, titanium. The paper attempts to study the market structure, financial status, operational management of the company using secondary sources and study of research articles.
Introduction:
BHP Billiton is the leading manufacturer of metals, petroleum and mining industry that is located in the year in Australia. The manufacturer is known as Anglo-Australian multinational company that is known for its innovative techniques and marketing strategies ("BHP Billiton | A leading global resources company", 2017). According to the revenue standards the company stands in the fourth position in Australia that attempts to reach the peak. The study attempts to explore the market power through the research conducted using the secondary sources in relation to BHP Billiton.
Marketing Analysis:
Industry analysis:
The BHP Billiton is the leading mining industry that has been mining important metals, besides producing gas, oil and petroleum ("BHP Billiton | A leading global resources company", 2017). It has large channels of export that is exporting the metal supply and petroleum in different countries. Currently the company is operating in twenty countries. It has facilitated its existing production in more than sixty five thousand people. The company has four operational departments that seek to manufacture coal, copper, iron ore, petroleum and potash. The company has been working under the profit of 6.2 billion as estimated in the year 2016 ("BHP Billiton | A leading global resources company", 2017).
Seasonality:
According to the seasonal analysis, the company's products are purchased mostly in the month of January while the best month to sell BHP in the month of December. According to the study, it observed that historically the company falls in the first of the year and earn profits in the second half of the year with an estimation of approximately three percent per month (Su et al. 2013).
Figure 1: BHP Billiton Seasonality
(Source- Fleisher & Bensoussan, 2015)
Competitors:
The top competitors of BHP are Arconic Inc and Rio Tinto limited. However, major competitive challenges and changes have affected the market of BHP Billiton by Rio Tinto. Researches and survey have been conducted in studying their market analysis ("BHP Billiton | A leading global resources company", 2017). Arconic Inc is one of eth top producers of aluminum that is exported in different countries. Besides it is famous for producing automotive equipments', chemicals and aluminum sheets that are used for cans and industrial purposes. Rio Tinto Limited is one of the world's mining corporations heading rigid competition to BHP that is headquartered in United Kingdom with a profit of around $4.776 billion (Sheth & Sinha, 2015).
SWOT analysis:
Strengths: the strengths of the company lie in its global reputation and success. It has a strong market segment that is governed with effective policies and s strategies. In addition the company has strong financial position targeting the global audience with its innovative strategies with its international brand success. It has been employing almost sixty five thousand employees in its operational areas (Lorenczik, & Panke, 2016).
Weakness: the company has been affected by the governmental interventions. Government interventions results in poor work structure and performance. The company underwent certain accidents that caused unnecessary ill reputation and bad image.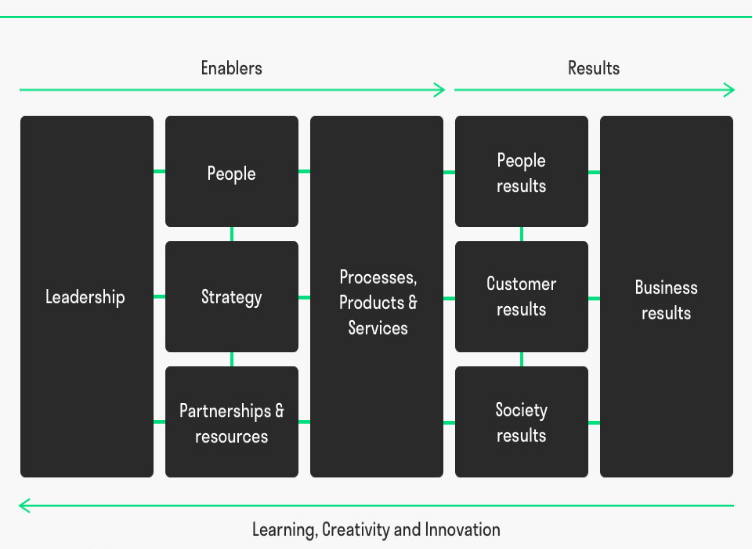 Figure2: SWOT analysis
(Source- Lorenczik, & Panke, 2016)
Opportunities: it provides the opportunity in being the largest manufacturer of coal and copper. Besides, local markets have been tying up in order to diversify distribution and supply allowing opportunity to expand locally and globally.
Threats: threats are posed in the form of competition and political factors that affect the production process and trading efficiency. There has been decrease in the in export demand and supply in few countries due to strict regulatory policies and fluctuations in economic scale affecting the overall production.
Potential strategic allies:
The company has been able to create potential ties in integrating its production and performance. It has tied up with environmental projects in maintaining sustainable development environmental safety and protection. They have arranged shareholders who help in providing funds towards production progress and build world class sustainable development.
Marketing mix:
BHP Billiton Company has been strengthening its market structure through the analysis of the marketing segments that involve the four 4 Ps- products, price, place and promotion.
Product- BHP Billiton is famous for its quality products and has positioned itself as the leading brand in producing gas, petroleum and oil. It has occupied a major place in the world market through the manufacturing of copper, coal and aluminum (Huang & Sarigöllü, 2014).
Place: the company focuses on the geographical and demographic areas to where they will segment its market and position its products. Place is an essential factor in implementing marketing strategies as it determines the trading, distribution and supply structure (Rahmani, Emamisaleh & Yadegari, 2015). It is important to chain the transportation of the raw material and the finished products to the target destination. Therefore, place as a major role in the manufacturing company, BHP Billiton.
Price: the price of the product depends much on eth quality of eth product. With the rise in global factors, fluctuations in economic scale, trade-offs etc the market of the BHGP is affected therefore is a rise and fall in the price. The pricing if products depend much on the external and internal factors. Therefore, the company needs to arrange shareholders and investors in funding to keep with the constant changes and challenges. Besides, the prices are also affected by the policies, laws and taxes imposed by eth government within a given period of time.
Figure 3: Earning mix of BHP Billiton
(Source- "BHP Billiton | A leading global resources company", 2017)
Promotion: in order to promote its existing products and new products the company has been promoting its metals, and chemicals utilizing print and digital media like television, radio and social media channels. It has created both offline and online channels in order to assess the production process, demands, current social and economic requirements etc. it has been promoting its business by creating a business to business market strategy and business to consumer strategy (Dobele et al. 2014). The two forms of strategies help the company in dealing with eth business and customers directly without any adherence to alternative channels. Such promotion helps in fostering relationship and strength.
Operations and production:
Legal requirements: The Company must keep up to all the registrations and structure up to date. Also keep the records of the financial structure of the company.
Management Details: It is the management administration of a company. It deals with all the transactions that are going on in the company and deals with the situation.
Organizational Structure and staffing: It refers to a company, business entity and the structure of the business. It often estimates the budget, production requirements and staffing.
Business premises: A business premises are used in trading and also in investment in a business.
Plant and equipment: Plant and machinery are required to produce the goods which would be used in some production process.
ICT: It gives information about the information systems and communication system within a business.
Critical risks: There may be many risks related in a business they are:
a. Compliance risk
b. Operational risk
c. Financial risk
d. Reputational risk
Financial projections:
The health and safety of the employees is the prime focus of this company. BHP Billiton Finance Ltd is an autonomous body that deals with the internal financier of BHPB group. In June 1995, the BHPB board approved capital expenditure of $1.550 million for the design, construction and commissioning costs of a Hot Briquetted Iron (HBI) project at port Hedland, WA. The BHPB board approved further capital expenditure of $730 million. On 15 November 1994, the BHPB board decided to opt for a capital expenditure of $222.6 million for the purpose of developing mining and processing facilities at Beenup, WA. PHB Billiton decided to withdraw its account from Common Wealth Bank of Australia ("BHP Billiton | A leading global resources company", 2017). The remarkable increase in energy prices and supply disruptions hinder the competitiveness of BHB's business and its competitive stance. On 21 st February 2017, BHP Billiton determined to pay an interim dividend of 40 US cents per share. BHP Billiton Plc shareholders registered with the South African section of the register will not be able to dematerialize or rematerialize their shareholdings between 8 March 2017 and 10 March 2017, the effective integration of energy and climate change policy being essential to provide a strong base for future investment.
Implementation timetable:
Conclusion:
BHP Billiton is one of the leading company has been able to develop within the market structure by implementing its management and market strategies it has maintained its global image and reputation through its profit that again helped in meting technological requirements, renovating its infrastructure and produce best quality metals that is exported all over the world giving a tough competition to Rio Tinto. It is known as the diversified company that is producing large number of metals with quality and standard spanning from copper, aluminum to diamond and silver. They have implemented actions in conquering global market and potential economic profit. Their strategy involve to conquer the large long-life, favorable, beneficial, upstream assets and expandable besides being diversified by the production of metals into the dynamic geography and market. Their mission has been successful in delivering its products throughout economic and mining cycles and across the globe.