Career Episode CDR Writing
Career Episode CDR Writing
Every CDR or Competency Development Report has certain sections that need to be completed and presented by the candidate. These sections include Continuing Professional Development (CPD), Career Episodes, and Summary Statement. Here, career episode is a very important part that needs to be planned and written in a careful manner to give actual details of skills and knowledge used and gained through a project work.
Importance of Writing a Career Episode in CDR
A CDR demands three career episodes helping the assessing authority EA (Engineers Australia) to evaluate the proficiency level of candidates on various different factors. These competencies are aligned with established standards and requirements of Australian markets giving the authority a clear idea about a candidate's suitability to the professional environment. This means it is necessary that your selected career episode aligns with your choice of an occupational category selected in the Visa application. These categories are:
Professional Engineers

Engineering Technologists

Engineering Associates

Engineering Managers



Each of these occupational categories has some predefined indicators of proficiency as identified by the EA informing about the expectations in terms of competencies, skills and knowledge. These details act as the starting point of writing a career episode and help you follow the expectations and structure that could shape a flawless CDR.
We at ABC Assignment Help offer proficient Career Episode Writing Help through our experienced team of CDR writers. Our Career Episode Writing experts help you to select the most relevant topics for all three career episodes and present your skills and experience in an impressive manner.
You may have exceptional professional and technical expertise, but while writing a CDR, it is important to represent those skills in an impressive manner. Many engineers having an edge in terms of professional knowledge and expertise loose the opportunity to work and settle in Australia because of improper Career Episode Writing in their CDR. Therefore, we offer our Career Episode Writing help through renowned professionals having years of experience in presenting your skills set and expertise in a manner to create a lasting impression.
Our process of Career Episode Writing starts with a thorough discussion with you to understand your professional journey and different professional experiences on various projects in the selected occupational category. Such a thorough discussion help our writers to gain an understanding of your skills, aspirations and expectations making it possible to put your perception in each Career Episode of CDR.
With our specialised Career Episode Writing Service, you can be assured of meeting the expectation of EA and start a fresh journey towards your dream to explore career opportunities in Australia. Our career episode writing experts are the one-stop answer to all your queries related to why and how of career episode and overall CDR. Our team of professionals ensure that you understand the process and follow a collaborative approach towards writing your CDR as well as each of the career episodes.
Some of the events that should be focused on while writing career episodes are:
Project report on your current as well as any past work experience

Academic training or program was undertaken during the period of professional studies

Job responsibilities allocated to you related to the project
Candidates are expected to present three Career Episodes in a CDR where each of the episodes comprises of an Introduction, Background, Personal Engineering Activity and a Summary. Each of these sections needs to be addressed carefully to meet the requirements of EA and present a flawless CDR ensuring skills visa for the candidate.
The following points give you a clear idea of inclusions in every section of Career Episode Writing:
Introduction
The introduction section is the first area to be addressed in a Career Episode where the focus is on introducing the project within 100 words. It should include information like:
Project name

Associated dates and duration

Place of the project undertaken

Your role and responsibilities in the project
Background
This is the next section where a clear background to the Career Episode is given within 200-500 words. This section should provide details about:
Nature of the project

Goals and objectives of the project, and

Your role in the selected project
Personal Engineering Activity
The most crucial section of Career Episode Writing is the personal engineering activity where the candidate is expected to provide details of what exactly he/she did in a particular project.
Summary
Here, the candidate is expected to summarize the project and related responsibilities within 50-100 words.
Our Career Episode Writing experts provide professional help by following a proper flow of meeting the requirements of career episodes. Our experts ensure that each Career Episode is presented in a precise manner while not getting too much of technicalities and therefore any unnecessary details and graphics are avoided while writing Career Episodes.
As discussed, our Career Episode writing help starts with a brief introduction to your Career Episode so that the assessor get a quick idea of your skills and experience. Moving further, we define and present the basic project requirements, objectives and your role in the project to communicate KRAs. This is further followed by an elaboration of your role and key engineering activities along with the strategies followed to achieve project goals and objectives.
The Career Episode writing is closed with a summary of every episode with an impressive conclusion.
You can connect with our experts to get Career Episode writing help as well as writing complete CDR for you.
We understand the importance of a good report to catch the attention of an EA assessor. With our professional engineers and writers, you can be assured of high-quality CDR's and Career Episode writing assuring success in EA assessment.
Connect with us and discuss your complete CDR or Career Episode Writing requirement NOW!
Customer Testimonials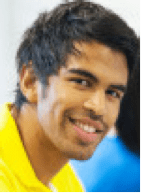 Remus, Queensland
This assignment wing has such efficient expert advisers and academicians who have helped me with most of Assignments and studies and it's a sheer blessing to me for the sort of high quality, error free works they deliver and it's very impressive that way. Their speed is one among their advantages and I loved their service as they did my analysis on Depreciation and my teacher graded me well.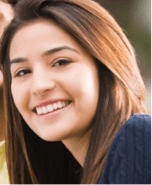 Lana, Canberra
I was always insecure as I scored the lowest among all my friends and this made them treat me different and I felt terrible, during most of the times. There was an exam that was approaching and my fear started to haunt me, and this is when I signed up to their service online and their expert guidance and teaching style helped me top the class. You should also sign up right away.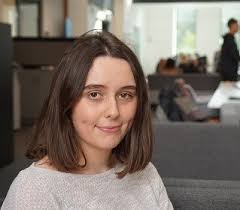 Mia, Sydney
I was in need of some expert assistance with my Research paper as I was in my final year it was something compulsory, ABC Assignment help has such splendorous academicians who were very friendly and helped me frame everything with utmost patience and this helped me finish it easily. Well, I must say I was pretty impressed with them.