Case Study Of Chung: Anxiety And Depr...
Case Study of Chung: Anxiety and Depression
Answer
Healthcare
Case Study Assessment
Question-1
In the given case study, it is found that Chung is under heavy stress and is not able to perform his daily routine activities as per his desires. He is required to fulfill his work responsibilities as well as family responsibilities in a given environment. However, he is not able to balance the work-family relationship and due to which he is found to be suffering from heavy stress.
Further, the case mentions that Chung is living in Australia for the last five years. However, his parents and other family members are residing in China. He has visited China only once during this period as he was focusing on his studies and other work activities. He is performing his medical duties in Accident and Emergency in a busy inter-city hospital. While performing his duties on one given day, he wrongly prescribes the medications to an eight-year old child.
The boy was required to get admitted in the hospital due to side impacts of those medications. Later, several investigations were carried out in this case and the investigators found that due to Chung's mismanagement such an incident took place. However, Chung felt that it was due to over-working conditions and heavy stress at the workplace that made him perform such a wrong course of action.
As per the case study notes, Chung is nearly working for 20-24 hours a day and hence is not able to eat properly, sleep properly, and not even to spend proper time with his family. He is lacking the desired motivation to live the life and seems like he is into depression. His failure in the medical role has added to the failures in his life and hence he is experiencing fleeting thoughts such as suicide.
It seems like as per the DSM-V criteria, Chung is suffering from pragmatic disorder. He is not able to communicate properly with the family members, lacks social participation, fails to deliver occupational performance, and also seems to be suffering from depression (Perlman et al., 2014). It is thereby important to consider this case from the mental disorder perspective and determine the key symptoms faced by Chung in a given working condition.
From the Mental Health Examination (MHE) perspective, it is observed that the physical appearance of Chung is flat and there are no reactions in his body language. Also, from the behavior perspective, it is found that he is communicating properly with his family members. His involvement is less when engaged in a given social environment. It seems like he is under more emotional pressure due to several reasons as discussed in this case. He seems to be restricted in his behavior and as a result lacks social engagement with his wife, parents, and other family members. Since he is not able to give time to his family members, it is noticed that he feels more depressed and angry within. He is not happy with his life and hence is even thinking of committing suicide.
There are several anxiety and depression problems found in Chung in this case and it is important for the medical professionals to deploy proper medical strategies to heal him. Only then he will be able to solve his given situation. Chung is not able to differentiate different social conditions and hence lacks the skills in making important conclusions of his life. He needs to be motivated in these circumstances so that he can overcome his depression and other mental problems of his life.
It is also found that he is not taking proper food intake in his daily diet routines. He is also lacking support from the relatives of his wife and also from his parents in given conditions. It is difficult for Chung to cope up from such circumstances as he needs to balance his life. He needs to spend more time with his new born-baby and also with his wife as they both need him in these conditions.
However, with lack of time due to office hours, it is becoming difficult for Chung to balance this situation (George, 2014). He needs to consult a medical physician and undergo medical treatment to overcome the depression. The subsequent steps will provide recommendations on the Stress Vulnerability Model that will assist Chung in overcoming the problems faced by him from the psychological perspective.
Question-2
In a given case of Chung, it is important to first diagnose the major factors that are affecting his health from different perspectives. Second, also it is noticed that he is under severe depression and hence is finding problems in eating, sleeping, and in other daily routine habits. The medical professional needs to inspect the health of Chung from the biological perspective and thereby determine the factors that are causing such troubles, These include - heavy working stress at the workplace, lack of support from the family members, unable to balance the work-life relationship, and unable to cope issues in a given environment.
It is important to analyse the case of Chung by taking into consideration the DSM V criteria. It will help the medical professionals to diagnose the case from the mental health perspective. It is observed that Chung is not able to cope with the daily routines in his life. He lacks the desired motivation to live life and also faces thoughts of committing suicide.
He has several expectations of becoming an efficient doctor, take care of his family in China, look after his new-born daughter and wife, and thereby spend quality time with his family. He wants to improve his present living and working conditions so that he can overcome the challenges that he is facing in the present life scenario.
There are different treatment models and therapies based on which a given mental health state of the individual can be cured. However, it is important to first understand the situation of the patient and then deploy the necessary treatment model in a given scenario. It will help the patient to get quickly recovered from the present situation. In this case, the medical professionals need to deploy Stress Vulnerability Model in given conditions to first analyse the case of Chung from the medical perspective. They can thereby determine the important factors that are affecting the life of Chung at given personal and professional place. Chung needs to first start communicating with his family members. He also needs to consult with is Manager at the workplace and discuss the major problems faced by him.
He needs to work out in a new approach and determine fixed working hours instead of working over-working hours in the respective organization (Jobe & Harrow, 2010). Also, the role of the parents and the wife are important in such conditions as they can assist Chung to overcome these mental health problems and provide him with a new life of motivation.
Only then the present situation of Chung can be resolved. It is also important to note that the relationship status of Chung has changed after the born of new-baby daughter. Hence, he will be assigned additional responsibilities in such situation (Williams & Doessel, 2016). It will thereby impact on the energy, mood, and through levels of a given individual. The medical professionals need to take steps in this direction to improve the overall health of Chung and protect him against the stress factors in given conditions (Kvalsvig et al., 2014).
Question-3
It is important to recover Chung from the present situation. To overcome the challenges, it is important first to determine the recovery model and then focus on the aspects of empowerment, motivation, and hope (Williams & Doessel, 2016). Chung has lost hope from all the directions and due to lack of support from the family members as well as peer employees he is under severe depression. He is unable to communicate properly with other members of the family.
Also, he is not able to recover from the stress factors that he faces in his daily work activities of the organization. Further, due to working for nearly 20-24 hours has impacted on his eating and sleeping habits. It is important to highlight the components of recovery in a given case that will provide hope to Chung (Clark, 2017).
The major components include - self-direction, person-centered care, empowerment, peer support, respect, and hope (Rossen & Cowan, 2014). To recover from the given situation, the medical professionals need to deploy the Three-Pillar model wherein they will be first working on the personal resource base of the individual. They will then work on the knowledge resource base and finally will be working on the socio-economic base of a given individual.
There is a need to make Chung realize that he will be able to perform better in given working conditions. He needs to be motivated in the present state of illness. Also, the medical professionals need to remain committed toward providing him required medical assistance in given conditions. It is further important to deploy cognitive-based therapies so that Chung will first get motivated and will focus on the major aspects of his daily routine activities.
Chung needs to find alternatives to his present job; he can apply for similar positions in other healthcare organization. Also, he needs to do mediation and thereby overcome the fears of depression. He needs to remain patient and motivated to achieve his desired in the near future. He needs to change his work schedules to meet the expectations of the organization as well as his family members. Only then he will be able to overcome the major fears of the mental health conditions faced by him in the present situation.
He further needs to think of improving his eating and sleeping patters in a given environment. He needs to consult with the senior management of the organization to make changes in his work routine and assist him in balancing the work-life relationship (Kvalsvig et al., 2014). Only then Chung will be able to devote time to both family and the organization.
He will able to spend more time with his family that will motivate him from mental perspective. Further, the role of the family members is equally important as they need to support him and provide him with assistance through which he will be able to overcome the fears of depression (Kiely & Butterworth, 2014). The recommendations of the recovery model need to be implemented as suggested ensuring that Chung will be able to recover from the present medical situation.
Customer Testimonials
I was in urgent need of Sample papers for my research work and when I inquired about the best place to take it from a set of teachers they pointed at ABC Assignment services and I went about signing into it. Their samples are top notch with experts who are very skillful and student friendly and has such rich content in their writings and I found it very helpful indeed and felt very useful as well.

Sam, Queensland
I keep getting caught amidst a lot of extracurricular activities that leaves me with no time to concentrate on my studies. On a friends recommendation I started using ABC Assignment Help's services. They're the best in the world with their premium assistance and originality. I owe it to them for my good grades and new accomplishments in my academic life!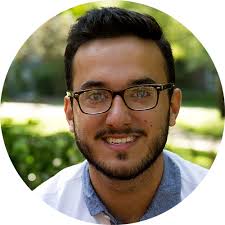 Andrew, Liverpool
I was genuinely surprised with the services provided by ABC Assignment Help! They proof-read all my assignments, following the exact same instructions provided by the university guidelines and offer one of the best writing services. Their writers are highly qualified and don't leave a single thing unnoticed. They structure every single idea of mine into a master piece!

Brian, Darwin