Coastal Restaurant Pvt Ltd: Cost And ...
Coastal Restaurant Pvt Ltd: Cost and Performance Management
Answer
Cost & Performance Management
Coastal Hotel (Assignment 3)
COST CONTROL:
To gain more profit, it is very important to control all the variable expenses. In this case the cost control areas are:
Bank Charges: In this case, there is a certain amount which bank charges 0.025c per transaction so for the large business we can speak to the bank to charge a fixed amount on the number of transactions occurring per day to reduce the cost.

Property Insurance: It is using to protect the business from any damages. In this case, the restaurant can change its insurance provider that is by getting a quote from different insurance companies and then compare the prices and the benefits they are providing and choose it wisely.

Casual employees: The only way to decrease this cost is by hiring more full-time employees or asking your casual employees to change their employment status into full time employees as the restaurant has gained the BYO from the local council.

Cleaning and cleaning products: To reduce this cost the restaurant can give contract to the cleaning companies in which a fixed amount will be paid to the cleaning company every week/fortnightly rather than hiring casual employees to clean the restaurant which will cost a lot of money.

Credit card commission: it depends on the number of the transactions occurs per day. To control credit card commission, we can talk to the bank and ask them to provide us a lump sum (a single payment made at a particular time) price for the specific number of the transactions.

Electricity/gas: The electricity bill has increased to 9%. So, to reduce this we can install the sensors, purchasing energy efficient appliances, switch off the lights when not in used and by installing solar panels in which a payment plan has made to the restaurant for the few years and at a fixed amount every month.

Advertising: This cost has increased in advertising but consequently increased the food sales in this restaurant. It might be paying more for the paid media, so they can use owned and earned media which will cost to nothing.

Permanent full-time employee wages: It can be done by adjusting the current compensation plan, try to reduce over time and by reducing employee turnover as it costs more to lose an employee than hiring.

Repair and maintenance: To reduce this cost it is especially important to guide your employees in the right way to use the equipment such as vacuum, dish washer and other things to reduce this cost.

Superannuation for employees: The superannuation of the casual and the full-time employee are 9.5%. If a casual employee is working more than 40 hours, the restaurant is paying more superannuation of that employee, so it is better to hire more full-time employees to save money.

Waste removal: It can be control by reducing the waste that is by recycling the waste, also make sure the employees uses the recycle bin to lower the general waste.

Water Charges: It can be easily reduced by storing the rain water in the tanks and use it in the laundry, cleaning kitchen, avoid letting the water run, leaky fixtures and add an aerator to faucets.

Website hosting expenses: According to the income statement the variance between actual and the budget is zero, but it is important to update the website weekly/monthly about the new promo or the products offering by the restaurant. By this it will also increase the sales of the restaurant.
COST MEASUREMENT ANALYSIS:
Having an advantage amongst your competitors is always a good sign for a venture to capture a good and safe position in the market. But at the same time to maintain the same, lots of efforts are also needed to put in. Coastal Restaurant Pty Ltd. has got the BYO license in the assessed year which other restaurants doesn't have, makes them unique from the crowd. Which has led to higher customer expectation which is quite obvious but also have increased the cost. There are several cost drivers that have contributed in the increase of cost such as,
With increase in customers it becomes necessary to have sufficient manpower to tackle all the operations effectively. Therefore, depending on the need of business casual employees are also employed. With the employment of more employees, wages paid to them also increases which also affects the superannuation paid to them.

Advertisement is a much-needed aid to any business which helps in promoting the business in an effective and efficient manner. We can see from the income statement that advertisement expenses have increased from the expected one. Adding on the modes of advertisement has led the increment in the advertisement expenses.

Unlike other competitors in the market who have cut short their water expense by banning the packed drinking water, our venture has started giving their customers water bottles for free which has led to increase the water expenses.

Due to negligence of keeping track of equipment's maintenance, an increase in repair expenses have been noticed. Negligent practices of using equipment's leads to such losses.
VARIANCE ANALYSIS: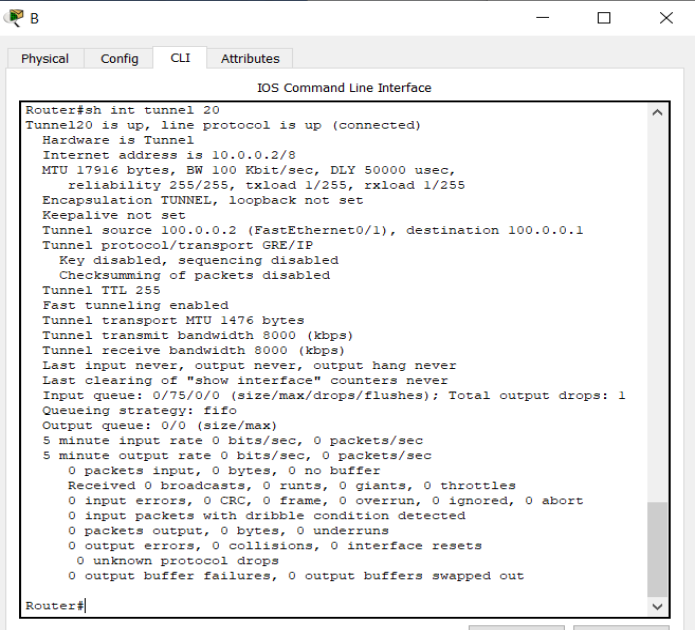 From above screenshot, it can be seen that there are large variances from budgeted amounts in certain cases:
Restaurant sales & Sales of goods/services: The actual sales have exceeded the budgeted amount by 50% which indicates weak budgeting exercise or unanticipated jump in sales. This is good as top line has increased but could be disastrous if raw material was not available in large quantities. The company may have had to buy at higher cost, leading to lower profits or letting go of increased revenue opportunity.

Cost of Sales: The variance is around 27% which is much less than revenue variance, indicating good control over costs even when sales increased beyond expectation. This has led to higher profit margin as well.

Casual employee wages: The variance is almost 0100% when compared to budgeted number. Again, this can be attributed to higher sales that may have required additional employees at higher wages. The restaurant has gained BYO now and can ask casual labour to turn into full time employees to save on additional wages. However, this will be beneficial if higher sales are expected to continue.

Cleaning: The cost will obviously register an increase due to increase in sales and corresponding raw material processing.

Credit card commission: The variance is quite high and impacting profit adversely. It depends on the number of the transactions occurs per day. To control credit card commission, we can talk to the bank and ask them to provide us a lump sum (a single payment made at a particular time) price for the specific number of the transactions.

Food delivery cost: The variance is favourable as cost is lower than expected. This may be due to increased footfall in restaurant where people eat there rather than calling for delivery.

Full time employee cost: The variance is unfavourable as wages have increased which may be due to increment or hiring of more employees to cater to increasing business. However, looking at increased casual labor wage as well, the restaurant must look into whether it is overstaffed and can do away with some costs component.

Advertisement is a much-needed aid to any business which helps in promoting the business in an effective and efficient manner. We can see from the income statement that advertisement expenses have increased from the expected one.

Repair & Maintenance: This has registered unfavourable variance indicating need to look into shelf life of equipment etc. If the equipment is becoming old, restaurant must weigh benefits of replacing it all together and reduce costs and increase efficiency.

Net Profit: The variance is favourable with profit being more than 150% than budgeted numbers. Again, this can be attributed to increased revenue, controlled cost of goods etc. However, restaurant needs to perform more effective budgeting exercise as variance is quite high in some cases.
RECOMMENDATIONS:
As we discussed factors that drives cost, let us now talk about some of the elements which should be kept in mind to prevent incurring expenses more than the budgeted one and to keep a healthy ratio between the expenses and finances.
Labour Cost Control: As it is presented in the income statement that there is huge difference between actual wages paid to casual as well as full time employees than what was expected. It is one of the most critical areas where authorities should pay attention. Hiring a quality employee with right skills is a tough challenge. Also, well organised salary structure should be applied. By reviewing perquisites and salary levels regularly can help in eliminating cost.

Proper

Management

of Equipment's: Efficient management of equipment's should be ensured to avoid unexpected increase in repair and maintenance cost. By keeping regular track on equipment's, related requirements and pre planned services can control the cost.

Track of the Purchase Sales Report: Another most important point that needs to be taken care of is keeping regular track of restaurant business. It will help to understand the sales pattern so that we can plan our purchase of raw material accordingly. So that least of wastage happens and more accurately and wisely the purchase is done.

Accurate Use of Credit Card: Using credit card as a backup is always a good option. But increasing the use of it can lead to excess commissions to be paid sometimes. So wise use of credit card should be done to avoid interest payments beyond limits.
Some of these points can help us to wisely plan our expenses and control the cost without compromising on the quality and customer's good experiences and faith in us. Most importantly a perfect choice should be there between the crucial and vital cost components.
Customer Testimonials
I was in urgent need of Sample papers for my research work and when I inquired about the best place to take it from a set of teachers they pointed at ABC Assignment services and I went about signing into it. Their samples are top notch with experts who are very skillful and student friendly and has such rich content in their writings and I found it very helpful indeed and felt very useful as well.

Sam, Queensland
I keep getting caught amidst a lot of extracurricular activities that leaves me with no time to concentrate on my studies. On a friends recommendation I started using ABC Assignment Help's services. They're the best in the world with their premium assistance and originality. I owe it to them for my good grades and new accomplishments in my academic life!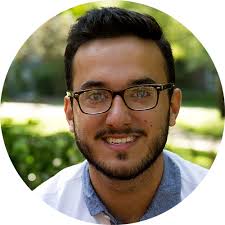 Andrew, Liverpool
I was genuinely surprised with the services provided by ABC Assignment Help! They proof-read all my assignments, following the exact same instructions provided by the university guidelines and offer one of the best writing services. Their writers are highly qualified and don't leave a single thing unnoticed. They structure every single idea of mine into a master piece!

Brian, Darwin