Coca-Cola: Challenges To Global Growth
Coca-Cola: Challenges to Global Growth
Answer
1. HISTORY AND COMPANY SNAPSHOT:
The Coca-Cola Company traces it's beginning to 1886, when an Atlanta pharmacist, Dr. John Pemberton, began to produce Coca-Cola syrup for sale in fountain drinks. However the bottling business began in 1899 when two Chattanooga businessmen, Benjamin F. Thomas and Joseph B. Whitehead, secured the exclusive rights to bottle and sell Coca-Cola for most of the United States from The Coca-Cola Company.
The Coca-Cola bottling system continued to operate as independent, local businesses until the early 1980s when bottling franchises began to consolidate. In 1986, The Coca-Cola Company merged some of its company-owned operations with two large ownership groups that were for sale, the John T. Lupton franchises and BCI Holding Corporation's bottling holdings, to form Coca-Cola Enterprises Inc. The Company offered its stock to the public on November 21, 1986, at a split-adjusted price of $5.50 a share. On an annual basis, total unit case sales were 880,000 in 1986. In December 1991, a merger between Coca-Cola Enterprises and the Johnston Coca-Cola Bottling Group, Inc. (Johnston) created a larger, stronger Company, again helping accelerate bottler consolidation. As part of the merger, the senior management team of Johnston assumed responsibility for managing the Company, and began a dramatic, successful restructuring in 1992.Unit case sales had climbed to 1.4 billion, and total revenues were $5 billion.
Currently the company has reached greater heights with the following details:
Ranking: 4 out of the top 5 worlds non alcoholic beverage brands: Coca-Cola, Diet Coke, Sprite and Fanta

Company Associates: 90,500 worldwide (as of Dec 31, 2007)

Operation Reach: 200+ countries

Consumer Servings: 1.5 Billion (per day)

Beverage Variety: 2800 products offered including diet coke and regular sparkling beverages and still beverages such as 100 percent juices, juice drinks, waters, sports and energy drinks, teas and coffees, and milk and soy-based-products

The company's portfolio includes 13 Billion Dollar Brands

Unit Case volume grew 6% to 22.7 billion unit case worldwide (as compared to 2006)

Net operating revenues grew 20% to $28.9 billion (as compared to 2006)

More than 70% of the operating revenues and nearly 75% of unit case volume are generated outside of North America

The company invested $4.1 Billion to acquire glaceau, maker of vitaminwater – the fast-growing premiere active life-style beverage
2.

MACROECONOMIC ANALYSIS OF THE COMPANY:
a.

POLITICAL VARIABLES
| | | | | | |
| --- | --- | --- | --- | --- | --- |
| Political variables | | | | | |
| Environmental Lobby groups- Environmental protection laws | YES | | | | |
| Medical and Scientific Community | | YES | | | |
| Members of Trade Union Movement - Any effect of election, Revolution at Coke | | | | YES | |
| Government regulations & deregulations | | | NE | | |
| Import and export regulations | | | NE | | |
| Effect of political conditions in certain countries of Coke | | | NE | | |
| Consumer Groups | YES | | | | |
As far as the above table is concerned it could be seen that there are very little chances of "political variables" to effect the coke's production and selling behaviour.
In the "political variables" most of the things are related to Governmental activities. So, they don't leave any good or bad impact in the Industry of coke.
From last two years Government is going to be really very much conscious about the environment. But after making the adjustments in plants and applying the proper way of wastage the chances of being affected by the "protection laws" are going to be diminished. So it impact good for the Coke's reputation. And the second thing in political variables which effects Coke is "elections & military takeover" Because in the days of elections and marshal law's condition the countries production in any field is declined. So it affects slightly the revolution of Coke. But there are few more factors which affect the Coke Industry to a large extent such as Consumer Groups and Environmental Lobby groups- Environmental protection laws; hence these impact Coca-Cola to a larger extent. So "political conditions" are over all leave neutral effects on coke's industry.
b.

ECONOMIC VARIABLES




| | | | | | |
| --- | --- | --- | --- | --- | --- |
| Economical Variables | | | | | |
| Do soaring interest rates make business task any harder | | | | | YES |
| Any effect due to inflation | | | | | YES |
| Anything done to reduce unemployment | YES | | | | |
Conclusion of Economical Analysis
It could be seen that "economical variables" highly affects the Coke's resolution. Economic factors are those actors who effect the production of any industry. So, Coke is not the out of question. If the economic conditions of the country is not that strong and Coke increases its Price in this situation. Then it would impact highly negative. And inflation is also not a good position for any country's production point of view. It also impacts highly negative in the Coke's production. Hence "economic variables" affect the coke to a larger extent
c.

SOCIAL VARIABLES and CORPORATE SOCIAL RESPONSIBILITY
| | | | | | |
| --- | --- | --- | --- | --- | --- |
| Social variables | | | | | |
| Effects of advertisement of Coke on Public popularity | YES | | | | |
| How will do Coke's contribution affect charity organizations of Pakistan | YES | | | | |
| Has rising consciousness of natural resources in people effected your "save environment activities. | | YES | | | |
Education: The Coca-Cola Company has always believed that education is a powerful force in improving the quality of life and creating opportunity for people and their families around the world. The Coca-Cola Company is committed to helping people make their dreams come true. All over the world, they are involved in innovative programs that give hard-working, Knowledge-hungry students books, supplies, places to study and scholarships. It helps from youth in Brazil to first generation scholars, educational programs in local communities.
Environment: While the company have always sought to be sensitive to the environment, it uses significant resources and capabilities to provide active leadership on environmental issues, particularly those relevant to the business. Coca Cola are always innovative to bring different delicious beverages. The company is committed to preserving the environment, from use of large sums of money per year in recycling content and suppliers, and environment.
Community Involvement: The Company has been involved in several relief programs throughout the world. For example, in 2000, when eastern Pakistan suffered its worst droughts, The Coca-Cola system initiated a famine-relief program to help victims and was the first private-sector company to assist. The Coca-Cola system in Pakistan initiated a voluntary Hajj program that allows one employee from each plant, selected through a draw, to be sent on the Holy Pilgrimage to Mecca at the Company's expense.
d.

TECHNOLOGICAL VARIABLES




| | | | | | |
| --- | --- | --- | --- | --- | --- |
| Technological variables | | | | | |
| Have business innovations effectively promoted your business | YES | | | | |
| Has the government's regulations ever hindered in importing technical equipment | | | | | YES |
Conclusion Of Technological Analysis
Of course business innovation leaves highly good impacts in the business of Coke. As coke use more advance technology in its production process. It will result in increment of their production globally.
As far as the "governmental hindrances" are concerned the impacts highly bad on coke's production. Governments across the globe affect the coke to lesser or larger extent, resulting in change in policies or marketing strategy for the firm.
3.

OVER ALL RESULTS OF MACROECONOMIC ANANYSIS
There are so many factors, which affects the sale of coke. Here we are discussing three major factors which effects coke.

Per capita income and Recession

Competitors

Weather
Per Capita Income and Recession: This is a major factor that affects the sale of this soft drink. As with every passing year, budgets are becoming more stringent and also with the current scenario of recession, the people are spending less. So the disposable income of the people is coming down. Hence, the decreasing per capita income and poor market conditions effects badly in selling and production of this soft drink.
Competitors: Coke's major competitor is "PEPSI" and there is a need to design a strategy to always be in the race, as the competitor gives it a tough competition and was number one defeating Coke last year.
Weather: Weather is another factor affecting the Coke's sales. In underdeveloped markets the sale of the drinks is more in summers as compared to winters and hence the company has to reduce the prices of products in winters.
2. Some strategies that can be implemented by Coke in increasing production are:
Enhance competition moments, try to push the products for more sales in events and sports

Through commercialization of the product so that it can even reach rural areas of the underdeveloped/developing countries
4.

MARKETING STRATEGIES
Coke has an aggressive marketing strategy:
Consumer Choice: Now the consumer is more aware of the options and choices available in the market. Hence, the marketing strategies have to be decided based on the consumer choice. Similarly the products offered in the market are also decided based on the consumer preferences.

Attractive Brand Name: Coke is a major brand name globally, and is recognized by a large number of people. Hence the brand name helps further in strengthening its image.

Brand Differentiation: The firm has been taking steps to launch a several number of products besides the major products which have helped in providing more recognition to the firm.

Due to popularity, the Coca-Cola brands enjoy more shelf space in supermarkets, grocery stores, supermarkets etc.

Company has a large number of agreements and collaborations: Burger King, Mc Donald, Nestle,

Beverage Partners Worldwide: Was formed for with a joint venture of Coca-Cola and Nestle with a focus of selling coffee and black and green tea based drinks. A large number of products were launched by Coca-Cola Chinese Tea Brands Tian Yu Di And Yang Guange.

Company spends annually 200 Mn in advertising to market its products

Also, it offers a wide range of products

Has its own R&D centre for the development of new range of products

Also, adds the products of other firms through ventures where it sees the potential to increase its product portfolio

Sale Promotion: Company also provides sponsorships for different college and school's cafes and it sponsors their sports events and other extra curriculum activities for maintaining a market presence amongst the youth.

Distribution Channels: The Company has Direct selling and Indirect selling channels. In case of direct selling, it sells the concentrate directly to restaurants and food chains. While in indirect selling, it sells the concentrate to franchises who mainly are the bottlers and they sell the product further to the end consumer. In direct selling the company has more profit margins.

Facilitating the product by infrastructure: For providing their product to consumers in better shape coke has also provided infrastructure such as: Freezers, Display racks etc.

Coca cola company use different mediums for product promotion: Print media, Pos material, TV commercial, Billboards and holdings, Print Media. They often use print media for advertisement. They have a separate department for print media. POS Material: Pos material mean point of sale material this includes: posters and stickers display in the stores and in different areas. TV Commercials: Since TV is a most common entertaining medium so TV commercials is one of the most attractive way of advertising. Hence Coca Cola Company advertises and displays TV commercials on different channels regularly. Billboards And Holdings: Coca cola is very much conscious about their billboards and holdings. They have so many sites in different locations for their billboards.

The company has a large number of promotional practices and events such as:

World's major events act as a marketing podium: Coke was a major sponsor of FIFA World Cup and spent $100 million on television rights during the 1996 Olympic Games in Atlanta.

Invests heavily in promotion such as trade deals, events, in-store displays, bonus packs and reduced pricing in store

Both companies (Pepsi and Coke) have similar positioning strategy: A youthful, family oriented lifestyle brands with an image of fun and excitement
5.

SWOT ANALYSIS AND PORTERS FIVE FORCE ANALYSIS
a.

Strength:
Unlike other concentrate producers, Coca cola sells its products directly to the restaurants and retailers that sell from fountain pumps.

Enjoys the maximum share of profits as the bottlers invest mainly for bottling and distribution and the company mainly sells the concentrates

Corporate Social Responsibility:

Sponsors nutrition and physical education for young people worldwide. The company also develops health camps, physical activity-based clubs, and funds sport clubs and facilities in the Philippines, Croatia, Holland, Korea and Austria, among others. The Company also invests in physical activity programs in local schools around the world.

Coca-Cola has been in controversies for environmental issues and for selling products that are viewed as contributing to the global obesity epidemic. In response to these and other allegations, the company has begun to invest more resources into projects under its corporate responsibility framework
Bottling vs Concentrate Business: The following are the reasons / advantages of concentrate business:

Higher number of bottler's when compared to the concentrate producer's which fosters competition and reduces margins in the bottling business

Huge capital costs to set up an efficient plant for the bottlers while the capital costs in concentrate business are minimal

Costs for distribution and production account for around 65% of sales for bottler's while in the concentrate business it's around 17%
Most of the brand equity created in the business remains with concentrate producer's

Vertical Integration in the industry has increased the strength of these firms because of the following reasons:



They could offer attractive packaging to the end consumer.

To pre-empt new competition from entering business if they control the bottling.
b.

Weakness and Barriers to Entry:
The several factors that make it very difficult for the competition to enter the soft drink market are:
Bottling Network:

Both Coke and PepsiCo have franchisee agreements with their existing bottler's that have rights in a certain geographic area in perpetuity. These agreements prohibit bottler's from taking on new competing brands for similar products. Also with the recent consolidation among the bottler's and the backward integration with both Coke and Pepsi buying significant percent of bottling companies, it is very difficult for a firm entering to find bottler's willing to distribute their product.

Advertising Spend:

The companies in the industry spend huge amounts of money for advertising and hence have built a big brand name and market presence over the period of years. This makes it extremely difficult for an entrant to compete with the incumbents and gain any visibility.

Brand Image / Loyalty:

Coke and Pepsi have a long history of heavy advertising and this has earned them huge amount of brand equity and loyal customer's all over the world. This makes it virtually impossible for a new entrant to match this scale in this market place.

Huge Margins and Retailer Shelf Space (Retail Distribution):

Retailers enjoy significant margins of 15-20% on these soft drinks for the shelf space they offer. These margins are quite significant for their bottom-line. This makes it tough for the new entrants to convince retailers to carry/substitute their new products for Coke and Pepsi.

Fear of Retaliation:

To enter into a market with entrenched rival behemoths like Pepsi and Coke is not easy as it could lead to price wars which affect the new comer.

Rivalry Intensity:

Earlier

Coke was more dominant in the international market compared to Pepsi. This can be attributed to the fact that it took advantage of Pepsi entering the markets late and has set up its bottler's and distribution networks especially in developed markets. This has put Pepsi at a significant disadvantage compared to the US Market. But Pepsi has covered the major difference to emerge as a huge player and even reach the number 1 slot. Hence Coke will have to use more innovative products and product line to maintain the number 1 position, with the growth in emerging markets significantly expected to exceed the developed markets the rivalry internationally is going to be more pronounced.

New and Emerging Markets:

Barriers to entry are not as strong in emerging markets and it will be more challenging to Coke and Pepsi, where they would have to deal with regulatory challenges, cultural and any existing competition that have their distribution networks already setup. The will lack the clout that have with the bottler's in the US.
Opportunities and Suppliers

:
Most of the raw materials needed to produce concentrate are basic commodities likeColour, flavour, caffeine or additives, sugar, packaging. Essentially these are basic commodities. The producers of these products have no power over the pricing hence the suppliers in this industry are weak.
Opportunities and Buyers:
The major channels for the Soft Drink industry are food stores, Fast food fountain, vending, convenience stores and others in the order of market share. The profitability in each of these segments clearly illustrate the buyer power and how different buyers pay different prices based on their power to negotiate.

The buyers in food stores segment are more or less consolidated with several chain stores and few local supermarkets; since they offer premium shelf space they command lower prices. Convenience Stores: This segment of buyer's is extremely fragmented and hence have to pay higher prices
Fountain:

This segment of buyer's are the least profitable because of their large amount of purchases hey make, it allows them to have freedom to negotiate. Coke and Pepsi primarily consider this segment "Paid Sampling" with low margins. Vending: This channel serves the customer's directly with absolutely no power with the buyer
e. Threats and Substitutes and Rivalry
Substitutes: Large numbers of substitutes like water, beer, coffee, juices etc are available to the end consumers but this countered by concentrate providers by huge advertising, brand equity, and making their product easily available for consumers, which most substitutes cannot match. Also soft drink companies diversify business by offering substitutes themselves to shield themselves from competition.
Rivalry: The Concentrate Producer industry can be classified as a Duopoly with Pepsi and Coke as the firms competing. The market share of the rest of the competition is too small to cause any upheaval of pricing or industry structure. Pepsi and Coke mainly over the years competed on differentiation and advertising rather than on pricing except for a period in the 1990's. This prevented a huge dent in profits. Pricing wars are however a feature in their international expansion strategies
Although there has been rivalry over a period of time but still Coke and Pepsi enjoy profits because of the following:
The industry structure for several decades has been kept intact with no new threats from new competition and no major changes appear on the radar line

This industry does not have a great deal of threat from disruptive forces in technology. Coke and Pepsi have been in the business long enough to accumulate great amount of brand equity which can sustain them for a long time and allow them to use the brand equity when they diversify their business more easily by leveraging the brand.

Globalization has provided a boost to the people from the emerging economies to move up the economic ladder. This opens up huge opportunity for these firms

Per capita consumption in the emerging economies is very small compared to the US market so there is huge potential for growth.

Coke and Pepsi can diversify into non–carbonated drinks to counter the flattening demand in the carbonated drinks. This will provide diversification options and provide an opportunity to grow.

6.

CONCLUSION
After thorough research, I have come to the conclusion that the marketing strategy of Coca Cola is working for them and the product is gaining popularity among youth day by day. Also they are increasing their product range as per increasing awareness and providing a large number of Health drinks and related products to the youth.
7.

RECOMMENDATIONS
After completing our project we have concluded some recommendation for the coca cola company, which are following.
Coca Cola Company should try to emphasis more on providing their infrastructure in the market to facilitate their customers.

Marketing team should try to increase the availability of Coke in rural areas. Especially the unexplored regions of South East Asian countries

They focus should also increase towards old people, as the youngsters have already been accustomed to drink it.

TARGET MARKET: Coke's commercials basically based on young generations, so, the young generation is the target market of Coke because they want to represent Coke with the youth and energy but they also consider old people as a co-target market.

Increasing the

Volume consumption by increasing the interest level of the consumers
Customer Testimonials
I was in urgent need of Sample papers for my research work and when I inquired about the best place to take it from a set of teachers they pointed at ABC Assignment services and I went about signing into it. Their samples are top notch with experts who are very skillful and student friendly and has such rich content in their writings and I found it very helpful indeed and felt very useful as well.

Sam, Queensland
I keep getting caught amidst a lot of extracurricular activities that leaves me with no time to concentrate on my studies. On a friends recommendation I started using ABC Assignment Help's services. They're the best in the world with their premium assistance and originality. I owe it to them for my good grades and new accomplishments in my academic life!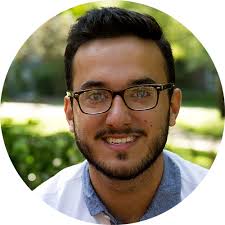 Andrew, Liverpool
I was genuinely surprised with the services provided by ABC Assignment Help! They proof-read all my assignments, following the exact same instructions provided by the university guidelines and offer one of the best writing services. Their writers are highly qualified and don't leave a single thing unnoticed. They structure every single idea of mine into a master piece!

Brian, Darwin