Comparing GRI Reporting Output: Ethi...
Comparing GRI Reporting Output: Ethical and Unethical Action of the Woolworths
Answer
Global Reporting Initiative
Objectives and Outlook
Woolworth sustainable objectives are to create a safe environment and maintain a healthy safe environment for the visitor, customers, and team members. The company aims to move to a circular economy, commodities for sustainability of the environment and giving a response to change in climate effectively.
The company aims to respond to change in climate by reducing emission from carbon to 10% and build natural refrigerators leakage up to 15%of CO2 e below 2015 level. The company also has objective towards zero food waste which moves to landfill (Klettner, et. al., 2014). It is also enhancing the recyclability of packaging brand and contributing to the circular economy. The company is also indulged in raising awareness of sustainably sourced products and achieve supply chain deforestation to net zero and for the high impact in the brand products and commodities such as timber, palm oil, pulp, paper, and packaging.
Woolworths has made disclosure on labour practices, human rights, responsibility towards products and society. Company provided with steps taken to provide healthy working environment to employees. A broad area under the report has provided with the environment and social initiatives and future planning.
Wesfarmers aims to resilience to climate change, decrease emission, and make a positive contribution to society (Wesfarmers, 2018). Furthermore, Company also has the objective of providing safety in the working environment, working on greenhouse gas emission and source products ethically.
The company is responding to the environment by reduction of emission and greenhouse gas to 16% and also to decrease the intensity of its business. The company is also focusing on waste disposal and water use and committed to diminish footprint and provide an effective solution for community and customer. The company also have objective to decrease the injury frequency rate by 16% to 28.3%.
Wesfarmers has provided more focus on internalisation such as cost, revenue and risk in its sustainability report and a comparatively less information on economic and social impact. Company provided huge information on diversity and equal opportunity practice as per the code of standard. Economic sustainability such as producing economically in long run illustrated in economic category.
Principles of GRI/IR Company
Global reporting initiative provides international independent standards which assist the organization in communicating the aspects in association with corruption, rights of human and corruption (Jones, et. al., 2014). The principles helping the Companies to protect the environment make improvement in society and building trust with society. The GRI reporting includes many principles in relation to water, effluents, occupation health and safety, employment etc. It also includes categories and aspects such as performance economically, practices of labor and product responsibility.
As per the sustainability report of Woolworths, there are many aspects covered and explained thoroughly by Company which is significant for providing the steps and initiatives taken by Company for the protection of the environment and society. The report of the Company is prepared with respect to guidelines of GRI G4 sustainability standards. The report of Woolworths is providing a journey of Company in present and to be in future. The report is providing management of energy, reduction of food waste to landfill, donation made to EBIT, reduction of emission and assessment of the impact of operations and emission and climate change with percentage including of three years 2016, 17 and 18.
After this Company sustainability report covered small aspects to various fields such as equal salary to man and women, reconciliation plan, friendly plastic bags, sustainable supply chain, and transparent labeling etc. (Flax, et. al., 2016). Company detailed explanation of its sustainable efforts on people such as diversity, caring for society, environment and planet. The company also provided with the welfare of animal and response to change in climate. The company also provided sustainability metrics as per the guidelines and corporate governance.
According to the sustainability report of Wesfarmers, the connection to the group of interest has been reported by Company in a great manner. The company reported gender balance, diversity inclusive culture, management of talent and indigenous employment. The company reported sourcing and its relations with suppliers, sustainable agriculture, farm animal welfare, and audit program for human rights (Kemp, 2011). The report also included human rights and slavery statement and due diligence process. The risk assessment and mitigation process is also one of the parts of this report inculcating ethical sourcing audit program, grievance mechanism, the building of training and capacity. There is an engagement to stakeholder and economic contribution to society as per the report. The company has created wealth $68.4 billion and distribution of value to the community. The company is able to invest now and for the future and also in education. The strategies for climate change and the environment is also as per the principles of GRI guidelines.
Both Companies has followed GRI G4 guidelines in reporting about social sustainability including impact of organization on social system such as practices for labour, rights of human, responsibility towards customer and society. Both Companies covered the materiality as per the principles under which Woolworths reflected the aspects of organization in relation to risk and internal management. Wesfarmers materiality reporting has been substantially influencing the decision of stakeholders.
Ethics
Deontological is ethical theory and also called as normative which concentrates on rightness and wrongness of the action on the basis of series of rules and not on the results of action. This defines the morality of an action.
Utilitarianism ethical theory is also a normative ethical theory which determines the action to be right or wrong purely on the basis of action over the other policies and actions. Thus, it moves beyond the ownership interest and takes others interest in consideration.
Ethical actions
The company follows ten principles which can meet the fundamental responsibilities in the areas of labor, rights of human, anti-corruption and environment safety. Company time to time monitors the performance of suppliers and recognizes issues. The company also engaged its stakeholder as ethical trade matters and ensuring transparency in challenges and progress with honesty and openness. The company is highly focused on providing quality food and services to customers in order to engage customers for the long term (Woolworth group, 2018). The company keeps fresh products in its stores and also ensure that the effective supply process is being followed in providing goods and services. The company is also responding greatly to the ethical sourcing and rights of human and maintain healthy relations with its employees.
The company has effective standards of safety for employees in the workplace. In the eyes of bringing the responsible sourcing program, Woolworths bring current ethical sourcing policy which can enhance the oversight of the compliance process of social and supporting recognition of human rights. The sourcing program of Company is assisting human rights and also improving the lives of workers. The company has been achieving signatory for packaging, safety accord for signatory and animal welfare.
Unethical actions
Unethical actions of Woolworths include the unconscionable conduct and reduction of half-year profit over its dealing with a supplier (Friedlander, 2013). This has discovered shortfall in half-year profit of $50 million holes in books. Consumer commission alleged Woolworths for contravention of consumer law to eke $18.1 million. The company was also found to unconscionable conduct towards the suppliers of the supermarket. The company deal with a large number of suppliers of the supermarket and also found to develop a strategy which can reduce the significantly half year gross profit of the senior management. The company made approximately $60.2 million of gap payment from Tier-B suppliers and finally captured $18.1 million from suppliers. Another ethical action of the Company was taking of kickbacks by one of staff of Company. The company has also been criticized for misleading customers, unfair competition and Nanoparticles in food products.
Judgment
After discussing the ethical and unethical action of the Woolworths it can be summarized that the Company did not follow the APES 110 code of ethics for professional accountants. As per this principle, a Company must maintain integrity, objectivity and professional competence in maintaining the books of accounts and must be honest in all business and professional relationship. The accountant of Company failed to meet such principles (Rowe, 2010). The company made various policies for ensuring transparency in supplier relations but failed to comply with the same. The company made a strong commitment to ethical behavior but an allegation of kickback reflected the carelessness of Company to deal with such issue.
The company is also lacking in maintaining bad relations with suppliers and charging of unfair rates on products providing to customers. The company is somehow moving from its fresh food position as it has been found to be involved in cheap campaign confusing loyal suppliers in order to achieve a better position delivering good price. In order to drive or present more profits, Company teases its profits and also presented fake profits in its reports to its stakeholders (Milne and Gray, 2013). This unethical act of Company misleading investors, shareholders and also other users of financial reports for making economic decisions. As per above unethical actions of Company, there is the risk to the future of the Company which can also impact negatively on the leading position of the Company. Company fresh food policy still seems to be cutting prices and created judgment for Woolworth to move behind of Tesco, Carrefour, and Metro.
Customer Testimonials
I was in urgent need of Sample papers for my research work and when I inquired about the best place to take it from a set of teachers they pointed at ABC Assignment services and I went about signing into it. Their samples are top notch with experts who are very skillful and student friendly and has such rich content in their writings and I found it very helpful indeed and felt very useful as well.

Sam, Queensland
I keep getting caught amidst a lot of extracurricular activities that leaves me with no time to concentrate on my studies. On a friends recommendation I started using ABC Assignment Help's services. They're the best in the world with their premium assistance and originality. I owe it to them for my good grades and new accomplishments in my academic life!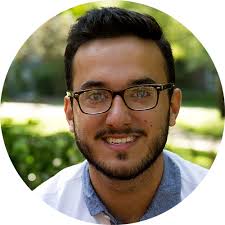 Andrew, Liverpool
I was genuinely surprised with the services provided by ABC Assignment Help! They proof-read all my assignments, following the exact same instructions provided by the university guidelines and offer one of the best writing services. Their writers are highly qualified and don't leave a single thing unnoticed. They structure every single idea of mine into a master piece!

Brian, Darwin