Competition And Consumer Commission: ...
Competition and Consumer Commission: Purchasing Extended Warranties for Product
Answer
Competition and Consumer Commission
The reading of the scenario brings in some important considerations and also brings in some important claims as well. The Australian Competition and Consumer Commission is focused at developing and maintaining customer safety, customer satisfaction in the process of buying and also in implementing all the legations of customer duty, customer care and others. the recent debate about whether purchasing of extended warranties for product and service is an important one and this brings in the context different facts and understandings Australian Competition and Consumer Act under the Australian Competition and Consumer Commission is also known as Trade Act and this dwells on legal and upright provision of trade practices. The discussion based on this issue is presented in this paper and this helps in a better understanding of the fact whether the purchase of extended warranties is feasible and is right or it is just a waste of money and also a lack of care and concern towards the customers.
The ACC act is the binding one in case of company conduct and also the rules and regulations of manufactures about their relationship with customers and customer handling approach. Completion and Consumer Act has some binding rules and statutory legislations and those are very important to be followed and adhered to Recently there has been an approach of "extended warranties" and for that money or an amount is to be paid to the manufacturer but the Competition and Consumer Commission is not in favor of this and also criticizes this approach as the Competition and Consumer Commission thinks that extended warranties is just a waste of money and also is something unnecessary or futile In this prospect it is stated in the paper that the claim of Competition and Consumer Commission is justified and also that the claim needs to be supported. Different relevant points are thereby put in the forefront in order to support and substantiate the claim of Competition and Consumer Commission.
Firstly extended warranties is implemented then the customers would be deprived of "customer care" and customer duty" and the manufacturer can easily get away with their basic duties and responsibilities which include the legislations like customer care and customer duty. Once the extended warranties is purchased by the customer then the manufacturer will think or will have an idea that they do not need to take care about the servicing or the replacing or about any other after sales services for the customers as there is already an extend warranty and so that can be used in this context and there is no hurry to repair or provided the after sales service with the basic or the general period of time Competition and Consumer Commission always wants to safeguard the position and the standing of the consumers and always want to rely on the fair trade legislations and statutes so that the customers are not deprived and they have a good satisfaction level as well. 2ndly the criticism of Competition and Consumer Commission about the purchasing approach of extended warranty is also supported by the provision like, customer misguiding and this as per the statue under the Consumer Act this is not acceptable and is also a kind of offence This is the 2nd reason or base that can help in supporting the claim of Competition and Consumer Commission. With extended warranty the manufactures and also the companies will not have a proper responsibility towards the customers and also they can misguide them stating the fact that normal warranty does not have all the advantages and that extended warranty will fetch more facilities and added advantages. This is an approach of misguidance and also an approach of fooling the customers in order to extract more money from them. The statutory law that is applicable here is section 18 and this is binding in this case as the approach of the manufactures seem to be misleading and also misguiding the customers and fooling them to pay more to buy an added warranty facility or period The Competition and Consumer Commission is totally against the provision of extended warranty at an extra pay or amount and this thereby is very important point as well to be followed. Misguiding and misleading the customers is against the law and statutes of Consumer Act and also does not help Competition and Consumer Commission to protect the interest and the comfort level of the consumers. This thereby cites the fact that section 18 is another point that is to be cited in support of the claim brought about by Competition and Consumer Commission. 3rdly the important thing to notice here is customer protection that Competition and Consumer Commission wants to provide but with the implementation and approach of extended warrant that cannot be possible Customer protection is very crucial and is also very significant and due to that Competition and Consumer Commission is against this extended warranty approach as with the aspect of extended warranty there will be added monetary expense from the end of the customers and that is meaningless A product or a service that is bought comes with a warranty period then why there is any need to buy an added warranty and why there is any need to dwell on such approaches that is all about monetary expense This leads to customer disinterest and also protection to customer is not fully provided. This thereby is one of the vital points to show or to cite that the claim of Competition and Consumer Commission is perfect and is also in favor of the customers and their good As per the Consumer Act the statutes like servicing, warranty and others are normally provided then why the need to extended warranty. The warranty comes with the product and the price includes the warranty as well. There is no need of buying warranty and thus the Competition and Consumer Commission claims to do away with this kind of approach and also to do away with this kind of provision Consumer protection cannot be compromised in any aspect and thereby it is important to support the claims of Competition and Consumer Commission and also support the provision of normal warranty that comes with any product that is bought from an organization or from a manufacturer The claims of Competition and Consumer Commission is justified as this is the right approach to safeguard the interest of the customers and also in the right approach to protect them from any kind of misleading behavior and aspect. The amount that is being paid for buying a product includes warranty and there is no provision of extra money for warranty. Warranty is by default provided to the customers The legislation and statutes of the Consumer Act is implemented here and that also points towards the fact that the criticism of Competition and Consumer Commission is justified.
Customer Testimonials
I was in urgent need of Sample papers for my research work and when I inquired about the best place to take it from a set of teachers they pointed at ABC Assignment services and I went about signing into it. Their samples are top notch with experts who are very skillful and student friendly and has such rich content in their writings and I found it very helpful indeed and felt very useful as well.

Sam, Queensland
I keep getting caught amidst a lot of extracurricular activities that leaves me with no time to concentrate on my studies. On a friends recommendation I started using ABC Assignment Help's services. They're the best in the world with their premium assistance and originality. I owe it to them for my good grades and new accomplishments in my academic life!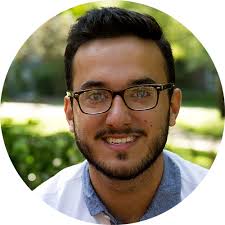 Andrew, Liverpool
I was genuinely surprised with the services provided by ABC Assignment Help! They proof-read all my assignments, following the exact same instructions provided by the university guidelines and offer one of the best writing services. Their writers are highly qualified and don't leave a single thing unnoticed. They structure every single idea of mine into a master piece!

Brian, Darwin