Answer :
Producing a consultant report for an Australian Business

Abstract
The current report sheds light on the areas of market structure and competitive environment of the operation of eminent retail brands Aldi and Coles operating in retail market of Ashfield Mall. The operational market for these companies is highly concentrated and competitive due to presence of strong rivals like Woolworths, Walmart, Webster and Kogan. From this perspective, through applying the viewpoints of consultant, Aldi has sufficient scopes for development of its competitive edge in the market along with further growth of the business through adopting the strategies of Diversification, Differentiation and Organic products. Moreover, Aldi can adopt the strategy of value-based pricing of its products for compete its rivals with greater strength.
Introduction
In business, the overall market structure and competitive environment are two vital factors affecting almost all essential aspects of business operations for all kinds of organizations and in any sector. Thus, retail industry is one of those sectors that are excessively influenced by these two areas. The present report has the main objective of offering a close overview of the market structure and competitive strategies prevailing in retail market in a specific selected place in Australia. In the report, the two companies investigated are Aldi and Coles in Ashfield Mall in New South Wales, Australia. Aldi is a private retail organisation from Germany, operating in Ashfield mall in the areas of discount supermarket chain with almost 500 retail grocery stores in Australia. On the other hand, Coles is Australia based eminent retailer operating in retail supermarket and Consumer services. Coles is operating in over 800 stores in Australia. For data collection, both primary and secondary sources were used regarding competitive growth, and pricing and non-pricing strategies of the selected organizations. The first section of this report contains discussion on competitive strategy and market structure of Coles and Aldi. The second and the third sections present growth strategies and strategies of pricing and non-pricing respectively.
1. Market Structure and Competitive Strategies
Market structure and competition in industry
The chosen industry here is retail industry and the target area is Ashfield, a suburb in New South Wales in Australia. Here is an oligopoly market structure of the retail industry along with almost 18 competitors roughly in the industry. As per my observation of the retail market in Ashfield, all the competitors enjoy selling similar or identical retail products and dominate the market. Therefore, I think that there prevails an oligopoly market structure.
Other notable Competitors
Other notable competitors in the selected market involve Woolworths, Walmart, Lid, Temple and Webster and Kogan. Moreover, there are the eminent retailers like The Iconic, JB Hi-FI and Catch of the Day (Knox, 2015). In case of interesting happenings, I observed that the big retailers like Woolworths, Aldi, Coles and Walmart are focused on introducing significant changes in their product portfolio and characteristics frequently according to the ever-changing preferences of the customers in the retail market in Ashfield (Grimmer et al. 2017). However, number of the new entrants is limited in the industry.
Barriers to entry into the market
As noticed by me, in the concerned market, the most significant barriers to new entry are higher capital requirement, need of qualifies staff, exogenous variables and obviously the threat of excessive competition from the existing retail giants like Aldi, Woolworths and Walmart. Moreover, coping with challenges of ever-changing market structure and consumer preferences in retail is another major entry barrier in the market.
Market share of each competitors
In terms of market share of different competitors present in the retail, market in Ashfield, I think that the retailers like Woolworths, Walmart, Coles and Aldi captures the highest market share. As per my discussion with the respective managers in the market, Woolworths has almost 30% market share, whereas Coles has 28.5% market share. Walmart (23.8%), Aldi (18.9%) and Kogan (14.2%) follow this in terms of market share in the retail market of Ashfield (Rhodes & Zhou, 2019). Therefore, this can be presumed from this that in retail market of Ashfield mall, significant level of competitive advantage is enjoyed by retail giants like Woolworths, Walmart, Coles and Aldi.
With this connection, a Herfindahl-Hirschman Index has been developed with these market shares of the concerned competitors mentioned here. For this market, the value of the index is 2837.54, which reflects that the retail market in Ashfield mall is a highly concentrated one, where tough rivalry among all these market competitors exists.
Competitive Strategies used by the rivals
In most of the cases, the retailers in the market are using specific competitive strategy, the core aim of which is consumer satisfaction and meeting their needs through incorporation of innovation. For instance, Woolworths and Coles have adopted the strategy of focusing on three key principles, Growth through meeting consumer needs through innovation in products, service innovation and efficiency development (Price, 2016). Walmart has adopted Cost Leadership strategy, by which the company is trying to attract more consumer towards low cost products offered by it. Aldi and Kogan have applied the strategy of differentiation, which has allowed these in being unique in terms of product dimensions and diverse range of retail products and services.
Business Advice Component
As the consultant in Aldi, it is advised that the business can follow particular advices for gaining competitive edge in the market. Aldi would focus on offering of broader financial services to its larger consumer base from different segments. This is important to note that Aldi has the scope of adopting and implementation of 'Lean Principles' in operations as an approach towards consistent improvement in quality. On the other hand, this is noteworthy that the competitors like Coles and Woolworths are applying the strategy of investing on their staff for providing the comprehensive training enabling skill development in multiple operations in retail areas.
Thus, Aldi in Ashfield Mall also has the opportunity of applying the similar strategy as the part off its efforts of achieving higher competitive edge in the market. Apart from this, for earning higher competitive edge, this will be effective for Aldi to concentrate on achieving success in maintaining 'economies of scale' (West et al. 2015). This will help the business in placing larger orders of specific product at lower price mainly due to larger size of the order. Thus, Aldi can succeed in cost saving, in which the strategy of Lean production would also be helpful. These ideas are brilliant, as these will direct the company towards the most basic strategies helping in gaining competitive edge amidst high-competitive retail market of Ashfield mall (Kireyev et al., 2017). Lack in sufficient skills for effective implementation of the strategies might be the obstacle here.
2. Growth Strategies
Focus on the Core Competencies
In Ashfield mall, both the companies Coles and Aldi have been focused on developing and maintaining the core competencies of the businesses. This has been observed that Coles is maintaining a highly optimised and efficient supply chain as well as a steady focus on enhancing retail presence of the business. One of the core competencies maintaining by the business has been its unique capability of delivering fresh products to the customers (Jie & Gengatharen, 2019). As per my discussion with store manager of Coles, capability of offering organic products in food retailing has been the core capacity of the brand and therefore, Coles uses Coles Organic as its unique brand proposition. This is the part of core competency of Coles to have personal source for producing meat and vegetables in organic ways without applying any chemical, pesticides or fertilizers (Richards et al., 2015). Thus, Coles is focusing on the motto of 'Fresh products' and 'Organic' for getting more customers and revenue.
On the other hand, Aldi is focusing on presenting high quality in low price and limited offering. As the store manager informed me, one of the main strategies of Aldi is to offer high quality products to customers in low price and at the same time limiting the product items. Therefore, this is a significant competitive strategy adopted by Aldi, specifically in terms of limiting product items. Thus, the main strategy of the business for attracting more customers is 'Great quality at best price' and 'Honest Product Offer'. I have noticed significant response of the consumers to these unique competitive resources of Aldi.
However, Coles have adopted the strategy of product diversification but Aldi has emphasised on the opposite process of limiting product offer for maximization of quality.
Business Advice Component
In my opinion as the hired consultant in Aldi, the business has significant opportunity of growth in future. As per my observation of the overall operational efficiency of Aldi in Australian market, Coles is operating in almost over 500 retail supermarkets and thus, instead of expansion, growth will be better for its future competitive edge development in the market. This can be stated that the best effective means of future growth for Aldi might be growth through differentiation and diversification. Aldi has already limited its product offer for concentrating on quality and justified price aspects. Thus, Aldi can grow by differentiating its consumer goods and retail products through increasing variance for its each product. For instance, there is the scope of introducing new variance of fashion products, electronics and health drinks offered by Aldi (Cui & Chou, 2016). On the other hand, as mentioned by the managers, like Coles, Aldi can introduce its fresh organic products, which might also provide the business with opportunity of organic growth. However, for employing effective efforts for successful diversification, Aldi can introduce varieties of fresh family and baby foods and thereby developing its SKUs (Stock Keeping Units) (Richards et al., 2016). Therefore, Aldi has significant growth opportunity in the market through applying the strategies of planned differentiation, diversification and organic growth also. However, adopting the strategy of organic growth will help the business in competing more effectively to its market rival like Coles.
3. Pricing and Non-Pricing Strategies
Pricing and Non-pricing strategies used by the two businesses
| | | |
| --- | --- | --- |
| Organizations | Pricing-strategy | Non-pricing strategy |
| Coles | Lower price and High value | High quality and enhanced customer service |
| Aldi | EDLP (Everyday Low Price) | Quality Customer Service |
Table1: Comparison of Pricing and Non-pricing strategy of Coles and Aldi
Source: Self-created
This is observed that as part of the pricing strategy, Coles is using a combination of two separate strategic tactics. During 2018, Coles dropped price of more than 300 products as the part of its value strategy and for attracting lot of consumers for buying larger extent of products than their requirements. Coles also use MUP strategy for offering attractive price to customers for buying certain quantity of products (Oh et al., 2015). Aldi uses low-pricing strategy, particularly EDLP (Everyday Low Price). For non-pricing strategy, both organizations use high quality and operational efficiency for developing customer service quality.
Difference in their strategies of pricing and non-pricing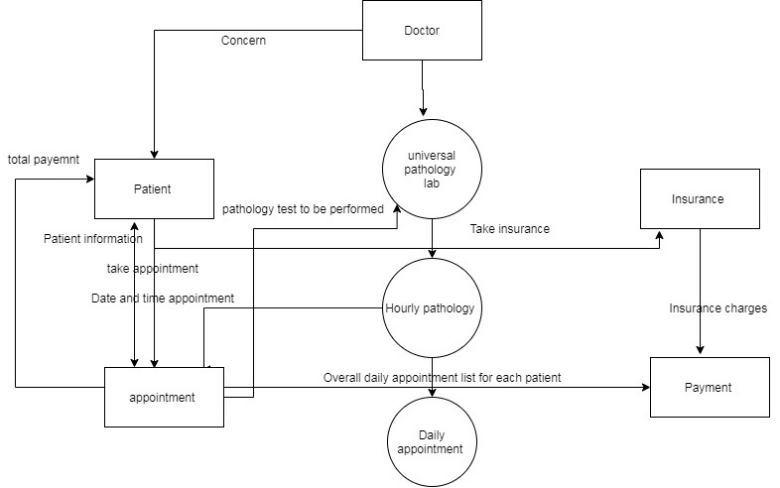 Figure 1: Pricing of the Aldi products
(Source: Singh-Peterson et al., 2016)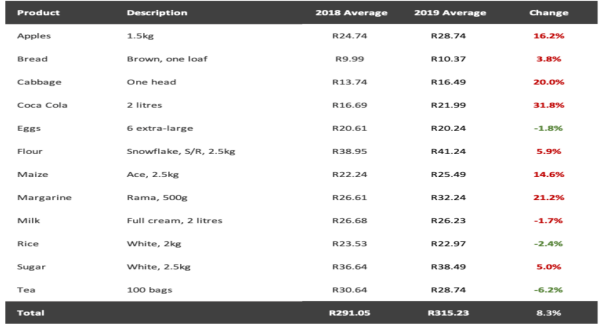 Figure 2: Pricing of the Coles Products
(Source: Singh-Peterson et al., 2016)
On observing the pricing strategy of Coles an Aldi, this can be stated that here are dissimilarity between the pricing strategies of these two, mainly in case of the cost per unit and amount of the goods or product numbers. As depicted from the above pictures, In Coles, the price of Rice is decreased by -2.4% during 2018-2018, whereas in case of Aldi, this is AU$1.29. Thus, the price is more in Coles (AU$ 22.97 for 2 kg rice, whereas this is AU$1.29 in Aldi). In case of Margarine and butter, the cost of product in Coles is AU$ 32.24 in 2019, which in Aldi is AU$2.89, reflecting higher price of butter in Coles (Singh-Peterson et al., 2016). In the similar ways, if noticed closely, this can be found that in most of the cases, the cost of products like cereal, mayonnaise, sauce and bread is less in Aldi, compared to that in Coles. For instance, Broth (AU$ .49 for 15 oz and AU$1.39 for 32oz), tomatoes (AU$.45 for 10oz) and salsa (AU$ 1.49 only for 24oz) as offered by Aldi, which is cost-effective compared to that offered by Coles in Ashfield mall. This reflects less cost of products of Aldi.
For the reason this can be stated that Aldi has adopted the price strategy ELDP that maintains consistently lower price of the products for attracting more customers and receiving orders of larger amount at a time. On the other hand, Coles maintains two types of policies like Lower price and Multiple Unit Pricing, due to which, there are certain level of price change of the Coles products in 2018 and 2019. However, the non-pricing strategy is same almost as in both cases the objective is quality customer service and consumer satisfaction.
Business Advice Component
As a consultant in Aldi, I came to know from the discussion with store managers that Aldi is being consistently focused on maintaining its strategy of Everyday Low Price, due to which the aspects of emphasising on value of the products is being hampered. Thus, the aspect of revenue earning of Aldi is directly being affected due to this pricing strategy of the business. Therefore, as the consultant, I can opine that Aldi has sufficient scopes of developing its new pricing strategy that will be mainly value based (Grimmer, 2018). The management of the company also recognised the concern that consistent focus on EDLP is harming the value based revenue-earning aspect of the company, leading to loss of revenue. This is the reason why Aldi would adopt the Value-based Pricing Strategy. It is important for the company to fix product prices based on analysis of the values that the products will add to the customers and to base the price of the products on this analysis of product values.
Moreover, the business would consider performing a thorough analysis of the market price of its competitors like Coles, Woolworths and Walmart. This will offer the company better insights into the analysis of cost strategy practiced by all its market rivals. However, for achieving success in the overall process, it will be veru important for Aldi to analyst e target audience also as this can provide an idea on to what extent the consumers are ready to buy Aldi products at increased cost based on price of its values (Budd et al., 2018). This is the reason why Value based pricing strategy will be a good step to be implemented by Aldi. This strategy of pricing will also act as the tactical alternative for the company to base its strategy of fixing product price on strong evaluation of the product values and importance of the brand.
Conclusion
The above discussion provides brief but effective insights into the overall market structure and competitive nature of the market, with specific attention to the aspect of business operations by Aldi and Coles. This has been discovered that an oligopoly market structure prevails in the retail industry in Ashfield with presence of almost 18 competitors, among which there are eminent retailers like Woolworths, Walmart, Coles, Aldi and Kogan. However, this is interesting to note that the organizations like Walmart, Coles and Woolworths capture the largest market share in the industry and as depicted by the value of Herfindahl-Hirschman Index (2837.54), the market is highly concentrated as well as competitive in nature. The findings from the study are important as it indicates towards acute rivalry in application of core competency and strategies for achieving higher competitive advantage in the market. This is noteworthy that while man focus point of Coles involve Fresh products and Organic, Aldi is upholding the strategy of 'Great quality at best price' and 'Honest Product Offer'. Thus, the main concentration of the companies is on consumer satisfaction and retention of loyal customers thereby. The pricing strategy of Coles and Aldi seems to be different but having the unique aims of attracting more customers. However, due to time and financial constraints, the aspect of marketing strategy as part of competitive edge and core competency of the companies could not be examined within this scope.