Corporate Liability Role Play: Defend...
Corporate Liability Role play: defendant legal argument
Answer
______________ is a defendant
LLOYD v. GRACE, SMITH& CO.
I am the defendant Grace, Smith and Co. and Mrs. Lloyd came to know about me that I am a solicitor. She came to my office and she met my managing clerk named Sandles. She gave him the deeds thinking that he was my representative. There is no doubt about the fact that the managing clerk, Sandles was authorized by me to receive the deeds and then carry thorough conveyances and sales and give notice on my beheld. Now what Sandles did was really a shock for me. He dishonestly disposed the documents and himself pocketed the proceeds and all this happened without my knowledge. He himself misused this opportunity and I had no involvement in that. I would like to raise two pints in this connection to protect myself from getting condemned. First LLOYD must have done all the dealings with me and she must have at least informed with the developments which we taking place with Sandles. She must have read the documents carefully in which it was clearly stated that he was transferring the property to his own name.
Then other pretext I want to use is that the fraud conducted by Sandles as he misused the powers which were given to him. I had given him powers but he was expected to carry with his duties with diligence and honesty applied in them. I also believe that Mrs. Lloyd is not the client of the firm and she is a personal friend of Sandles and they had a private deal so the concern has no involvement in the deal. The whole matter is pointing in the direction that in all the events no benefit of the firm is involved and there seems to be clear benefit of Sandles. So he should be guilty of the act.
Customer Testimonials
I was in urgent need of Sample papers for my research work and when I inquired about the best place to take it from a set of teachers they pointed at ABC Assignment services and I went about signing into it. Their samples are top notch with experts who are very skillful and student friendly and has such rich content in their writings and I found it very helpful indeed and felt very useful as well.

Sam, Queensland
I keep getting caught amidst a lot of extracurricular activities that leaves me with no time to concentrate on my studies. On a friends recommendation I started using ABC Assignment Help's services. They're the best in the world with their premium assistance and originality. I owe it to them for my good grades and new accomplishments in my academic life!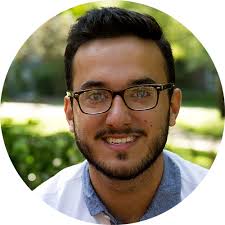 Andrew, Liverpool
I was genuinely surprised with the services provided by ABC Assignment Help! They proof-read all my assignments, following the exact same instructions provided by the university guidelines and offer one of the best writing services. Their writers are highly qualified and don't leave a single thing unnoticed. They structure every single idea of mine into a master piece!

Brian, Darwin