Critical Literacy In Childhood: Play ...
Critical Literacy in Childhood: Play Based Education
Answer
Several opinions and views are available about the way of learning and teaching literacy in different stages of education. Specifically in relation to early childhood development, critical literacy has gained attention as well as debate about different ways of its inclusion and effectiveness in developing literacy skills among children. It is important that children are prepared to be literate through a reflection upon and challenging the beliefs of educator about literacy. It is significant to understand the learning of functional literacy skills but it cannot overshadow the opportunities provided by incorporation of critical literacy pedagogy.
The roots of critical literacy can be found in the theory and the view that injustice and asymmetrical power relations in the society can be measured and it is ethically indefensible to manage this situation (Wandel, 2001, p. 381). Critical literacy is important to the creation and continuation of such relationships of power It is also considered to be based on the concept that it people use language and literacy to construct, understand and express the views about the world, about others as well as about ourselves (Luke and Freebody, 1997).
In recent years there has been a considerable emphasis on inclusion of critical literacy in early childhood education into Australian school curricula. The influence of critical literacy is clearly visible in some publications such as Makin, Jones Diaz and McLachlan (2007), Comber (2003) and Barratt-Pugh and Rohl (2000). Such sources act as a proof and foundation to explore different types of critical literacy practices that can be successfully implemented in the early childhood settings in New Zealand. These sources also clarify the issues that may arise while implementing critical literacy in early childhood education.
It is to be noted that every child is embedded in his/her social world and exposed continually to several influences in the form of books, texts and the views of people around the child. The messages that are sent through these texts may not always remain successful in reflecting the actual children's experience in the world. However, the practices under critical literacy are an efficient source of support for children to understand that the text available to them has several messages that may or may not give them a true picture of the world around them. As noted by Barratt-Pugh et al. (2006), when critical literacy is included in early childhood education, it provides support to children in developing the expectations related to critical examination of text that becomes possible with some of the skills required by children.
Furthermore, there are several theories and approaches related to inclusion of critical literacy. One such theory comes from Knobel and Healey (1998) explaining the sociocultural theory as the foundation of critical literacy as the basis of both is on understanding the inter-relationship between language, culture, social practice and learning (Barratt-Pugh, Rivalland and Adams, 2006, p. 18). At this point it is important to understand the sociocultural approach to literacy in early childhood education. The approach considers literacy as a social practice where children learn through their actual and active participation in different scenarios. Here the key context or scenario is their hole, community and educational settings. Every scenario here reflects its own information and knowledge that may be similar or different from that provided by the other contexts or scenarios (Harwood, 2008; Reid and Comber, 2002). The focus of sociocultural approach is on recognizing every child's funds of literacy knowledge that he/she uses to relate with the literacy practices. In other words, sociocultural approach supports diversity incorporation for the merit of effective pedagogy (McNaughton, 2002, cites in Hill and Nichols, 2009, p. 183).
However, critical literacy moves beyond the sociocultural approach and recognize that children create meanings within a social context and include "stereotypical knowledge and understating" (Siraj, 2009, p. 153). It expected teachers to acknowledge diversity and identify the inequality patterns as constructed and maintained to reach proper ways of literacy teaching. This will expose the inequalities and supporting the development of literacy competence among children (Barratt-Pugh, 2004).
Another theory comes from Vygotsky aligning critical literacy as a concept promoting contexts of learning where an environment is designed by the teacher or educator with a clear plan of action and experience for children to engage in learning in an active manner. The two different concepts from Vygotsky, namely, more knowledgeable other (MKO) and proximal development focus on learning of children that is limited to a certain extent and it is possible to extend these limits through positive support from MKO. Therefore, Vygotsky supports critical literacy and learning through active participation of children in the process of learning. Similarly, the Reggio Emilia approach explains critical literacy as an approach where children get a change to reflect on theory experience and analyse the available texts to reach certain meanings beyond the surface meaning. Here, children get the opportunity to express their curiosity and get answers to their questions that help in better learning and acquiring literacy skills. Along with this the early years learning framework (EYLF) focus on critical literacy as an important concept where educators impart skills by setting up a welcoming environment and define activities to engage children in different activities and experiences. Here, children learn through open ended questioning, getting regular feedback and encouragement, their thinking skills are challenged and they get guidance for their learning goals (Dweer: EYLF, 2009).
There are different approaches and views related to inclusion of critical literacy in early childhood development. However, several educators believe that including critical literacy may not be appropriate as per age of children during early years of education and the point of every effort should be imparting basic skills like decoding. Additionally, several books on literacy learning in early childhood do not favour or even mention critical literacy as a key approach to learning. There are educators expressing fears of including critic literacy that can hamper the enjoyment, fun and fascination involved in traditional patterns of learning through stories. Such difference of opinion arises for children having English as second language. It is to be noted that children with English as second language has limited opportunities and possibilities of engagement with the critical thinking (Crooks and Lehner, 1998). This is also responsible for children getting in conflict with their family and cultural beliefs and demands educator to implement critical literacy in a very careful manner. Another issues arise in the form of success of critical literacy approach in supporting children from non-speaking regions. For instance, the silence of non-western regions may be considered as a hindrance for educators as the approach of critical literacy focus on voice and views o children (Hao, 2011). When we introduce critical literacy in early childhood learning, it is necessary that the teachers or educators manage the implications of transformational elements of literacy in an efficient manner.
There are several ways to incorporate critical literacies in early childhood development and learning. An important way is critical literacy real-aloud where the focus is on developing and improving overall language competence of children along with developing a process of reading, listening, questioning and responding to the story. This acts as a foundation for reflective and critical thinking where children develop interest in looking at books, reading them and identify patterns. Under this approach, hen teachers leave the story half-way, it act as a strategy to develop curiosity among children that makes them to reach the book and make an attempt to find out more about the story. For instance, with the aim of developing learning about social issues, this particular approach helps in developing critical questions that hep children explore the differences, show them the way people begin taking action on key social issues and exploring the dominant systems of society.
Further the incorporation can come in the form of traditional fairy tales (Harwood, 2008) that are introduced to young children (like Cinderella, Goldilocks and Three little pigs) helping them to open up the discussions about gender roles. For instance, while discussing about characters in the story, children will get to known about Cinderella and Prince and we can ask them 'whether the story can be written is we interchange the position of characters'? This will help children to examine gender stereotyping reflecting in stories, like if girls can be soldier rather than just a boy? Such communication and activities will help children to explore social relationships and contexts thereby initiating discussions about gender roles and question the stereotyping. Various different strategies in the form of co-construction, de-construction and problematizing help educators to initiate open-ended questions thereby encouraging discussions and investigation of the text leading to some important hidden messages for children as early learners (Barratt-Pugh et al., 2006).
Educators can also include critical literacy through drams and plays where children will get a chance to play different roles presented in the books. This will help them to focus on critical thinking and start discussions with some open-ended questions (Barratt-Pugh et al, 2006 and Harwood, 2008). The authors also suggest the use of imaginative play that can help in discussions on social dilemmas and help children analyse questions like "why doesn't a girl can be batman? Such critical ways of learning help children to explore, understand, challenge their thinking, and expressions about the text (Jones and Arthur, 2007). Other strategies comes in the form of 'do a picture walk', conducting mini-lesson to activate prior knowledge of children and develop critical questions used during real-aloud and post them in the books with sticky notes.
In conclusion, the approach of critical literacy has merits as well as some demerits related to early childhood learning and development. Some educators considers the approach to be useful while some others are concerned bout children having English as second language that may affect their connection with the literacy skills. However, it is important to develop critical skills among children at an early stage and help them realize the need of analysing, reflecting and criticizing the available text instead of just developing an understanding of the surface meaning. The concerns of educators can be managed with their careful implementation of critical literacy approach as per the individual needs of children from diverse background, culture and beliefs. It is to be understood as much more than sociocultural approach and be considered in relation to diversity among children and their learning pace and patterns. However, it is of utmost importance that educators acquire clear understanding of critical literacy and the associated ways of implementing it that can make their and children's experience effective in developing literacy skills. Once such understanding is developed, it will be easy for educators to select appropriate strategies and implement them to develop critical thinking skills among children during early development years.
Customer Testimonials
I was in urgent need of Sample papers for my research work and when I inquired about the best place to take it from a set of teachers they pointed at ABC Assignment services and I went about signing into it. Their samples are top notch with experts who are very skillful and student friendly and has such rich content in their writings and I found it very helpful indeed and felt very useful as well.

Sam, Queensland
I keep getting caught amidst a lot of extracurricular activities that leaves me with no time to concentrate on my studies. On a friends recommendation I started using ABC Assignment Help's services. They're the best in the world with their premium assistance and originality. I owe it to them for my good grades and new accomplishments in my academic life!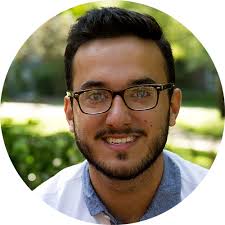 Andrew, Liverpool
I was genuinely surprised with the services provided by ABC Assignment Help! They proof-read all my assignments, following the exact same instructions provided by the university guidelines and offer one of the best writing services. Their writers are highly qualified and don't leave a single thing unnoticed. They structure every single idea of mine into a master piece!

Brian, Darwin