Data Analysis: Insurance Fraud Data Set
Data Analysis: Insurance Fraud Data Set
Answer
Insurance Fraud Data Set
Two entities were taken as :
A person

A house (marked by address)
And they are linked through vehicle.
The card for a person as an entity is SSN(social security number) and a card for a House is its pincode. The attribute for the link (vehicle) is created by dropdown method. ( the column Registration State was dropdown in attribute pan for link.
Data quality issues: The date format of Vehicle year created an issue when a card was being created through this column (vehicle year). This was not fitting with the date-time format, which has been set as DD-MM-YYYY to capture DOB column. Due to this there was an issue in importing the data.
Also, for bonus points:
When identity in entity is fixed with some columns and then if we directly move to attribute pan and it is found that the attribute pan has no specification, i.e. its empty then this indicates that some of the columns should be used as a card. So, this indicates that the entity associated carries a card.
Data Analysis:
With a detailed data analysis based on Analysts notebook it has been found that John Smith and Henry Casteel have same social security number (SSN) - 222-85-9632. This might be related to some fraud. A detailed enquiry should be done on these two names and attached single security number to avoid/catch any fraud associated.
Customer Testimonials
I was in urgent need of Sample papers for my research work and when I inquired about the best place to take it from a set of teachers they pointed at ABC Assignment services and I went about signing into it. Their samples are top notch with experts who are very skillful and student friendly and has such rich content in their writings and I found it very helpful indeed and felt very useful as well.

Sam, Queensland
I keep getting caught amidst a lot of extracurricular activities that leaves me with no time to concentrate on my studies. On a friends recommendation I started using ABC Assignment Help's services. They're the best in the world with their premium assistance and originality. I owe it to them for my good grades and new accomplishments in my academic life!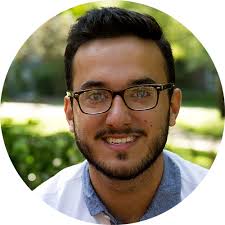 Andrew, Liverpool
I was genuinely surprised with the services provided by ABC Assignment Help! They proof-read all my assignments, following the exact same instructions provided by the university guidelines and offer one of the best writing services. Their writers are highly qualified and don't leave a single thing unnoticed. They structure every single idea of mine into a master piece!

Brian, Darwin