Design Creation And Engineering Analy...
Design Creation and Engineering Analysis: ABST Assessment Answer
Answer
ABST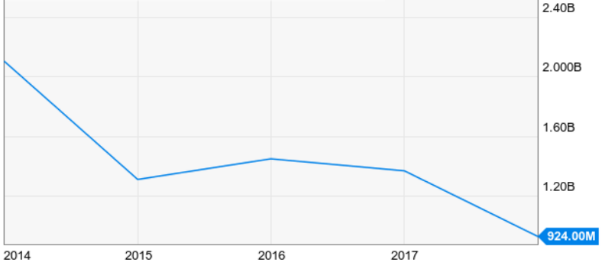 A truss that is assumed to comprise members that are connected by means of pin joints, and which is supported at both ends by means of hinged joints or rollers, is described as being statically determinate.Newton's Laws apply to the structure as a whole, as well as to each node or joint. In order for any node that may be subject to an external load or force to remain static in space, the following conditions must hold: the sums of all horizontal forces, all vertical forces, as well as all moments acting about the node equal zero. Analysis of these conditions at each node yields the magnitude of the forces in each member of the truss. These may be compression or tension forces.
INTRODUCTION
Trusses that are supported at more than two positions are said to be statically indeterminate, and the application of Newton's Laws alone is not sufficient to determine the member forces. In order for a truss with pin-connected members to be stable, it must be entirely composed of triangles. In mathematical terms, we have the following necessary condition for stability:
METHODS
M +R ≥ 2j
where
m =total number of truss members
j= total number of joints
r= number of reactions (equal to 3 generally)
When m = 2j − 3, the truss is said to be statically determinate, because the (m+3) internal member forces and support reactions can then be completely determined by 2j equilibrium equations, once we know the external loads and the geometry of the truss. Given a certain number of joints, this is the minimum number of members, in the sense that if any member is taken out (or fails), then the truss as a whole fails. While the relation (a) is necessary, it is not sufficient for stability, which also depends on the truss geometry, support conditions and the load carrying capacity of the members.
RESULTS AND DISCUSSION
Some structures are built with more than this minimum number of truss members. Those structures may survive even when some of the members fail. They are called statically indeterminate structures, because their member forces depend on the relative stiffness of the members, in addition to the equilibrium condition described.
In a statically indeterminate truss, static equilibrium alone cannot be used to calculated member force. If we were to try, we would find that there would be too many "unknowns" and we would not be able to complete the calculations. Instead we will use a method known as the flexibility method, which uses an idea know as strain energy. The mathematical approach to the flexibility method will be found in thte most appropriate text books. Statically indeterminate can be two types
External Indeterminate
It related with the reaction, it could be determinate if the number of reactions of the structure exceed than determinate structures by using static equation.
Internal Indeterminate.
It related with the framework construction. Some of framework or trusses should have an adequate number of members for stability indentions. If inadequate members were detected, structure is classified as unstable, meanwhile, while the redundant number of members were determined, the structures is classified as statically indeterminate.
Basically the flexibility method uses the idea that energy stored in the frame would be the same for a given load whether or not the redundant member whether or not. In other word, the external energy = internal energy. In practice, the loads in the frame are calculated in its "released" from (that is, without the redundant member) and then calculated with a unit load in place of the redundant member. The values for both are combined to calculate the force in the redundant member and remaining members. The redundant member load in given by:
CONCLUSION
In this experiment, we use few type of different load from 50N till 250N to evaluate the data from the trusses. The most important of these criteria is the structure's ability to carry load safely. The limit load for this equipment is 350N. The calculation to evaluate of structural safety can only be done mathematically and the experimental force data that we collected from digital reading than be compared with the theoretical force value that be done manually as we studied in analysis structure module. As the graph load vs. deflection is been plotted, the result was as similar to the linear.
Some mistake when reading the value, this is parallax error. And the equipment is not in a good condition. It would be impractical, uneconomical, and unsafe for the structural engineer to evaluate a bridge design by building a full-size prototype. When a structure is built, it must be stiff enough to carry its prescribed loads and fully corrected when reading the value. There will be a small "ralat" in every experiment and it can't be avoided but any how we should prevent it so that it will not affect the calculation or stiffness of the structure
JUSTIFICATION OF CREATIVITY
This design very important because it have big area without columns also very economic
INNOVATION
Design is new because it have steel + concrete in same building
Have very good light so it ok as Open-EndedProject
IMPACT AND SIGNIFICANCE
It beautiful
We can construction it in short time
Also we can use material after Destroyed it in future
Customer Testimonials
I was in urgent need of Sample papers for my research work and when I inquired about the best place to take it from a set of teachers they pointed at ABC Assignment services and I went about signing into it. Their samples are top notch with experts who are very skillful and student friendly and has such rich content in their writings and I found it very helpful indeed and felt very useful as well.

Sam, Queensland
I keep getting caught amidst a lot of extracurricular activities that leaves me with no time to concentrate on my studies. On a friends recommendation I started using ABC Assignment Help's services. They're the best in the world with their premium assistance and originality. I owe it to them for my good grades and new accomplishments in my academic life!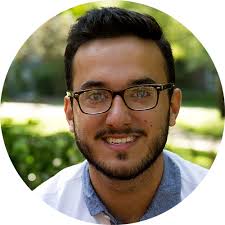 Andrew, Liverpool
I was genuinely surprised with the services provided by ABC Assignment Help! They proof-read all my assignments, following the exact same instructions provided by the university guidelines and offer one of the best writing services. Their writers are highly qualified and don't leave a single thing unnoticed. They structure every single idea of mine into a master piece!

Brian, Darwin