Dominance Of Coles And Woolworths In ...
Dominance of Coles and Woolworths in Retail Sector
Answer
DOMINANCE OF COLES AND WOOLWORTHS
Dominance of Coles and Woolworths
As far as the retail sector in Australia is concerned, it can be clearly reviewed that the retail sector is led by Coles and Woolworths. In the opinion of Keith (2012), a large percentage of market shares of the Australian retail sector is gained by Coles and Woolworths and that is why there is huge dominance of the two companies in the sector. The greatest competitor of the companies is Aldi, however, in terms of major setback and competition, Coles and Woolworths lead the race. As stated by Knox (2015), as far as the retail stores of the two companies are concerned, there are more than 2000 stores owned by the two companies which is much more when compared to the other companies in the Australian retail sector. Therefore, it can be stated in this context that the more prevalence of stores is always convenient for the customers in terms of their accessibility. Thus, it has helped in the gaining of adequate number of customers as well in each of the corners of the country. As studied by Keith (2012), the petrol stations owned by the two companies are more than 100 which is evidently more than any of the retail companies in Australia.
As commented by Roberts and Toleman (2007), the dominance of any company and its success depends hugely on the employee base and their proficiency. Thus, in the current scenario, it has been evident that the employee base in each of the companies amounts to 40,000 which is increasing in a gradual rate. The huge employee base contributes to the better productivity of the company, thereby, leading to a betterment of products and services of a company. Moreover, the better customer service has led to the gaining of a majority of the customers in the market. According to Knox (2015), the huge customer base of the two companies had led to the dominance of the two companies in the sector.
Customer Testimonials
If you are searching for any assistance for your Law assignment the best place to be at is definitely ABC Assignment Help without doubts. It saved me all the trouble by just doing my essay in no time and their team is full of qualified people and they are friendly to converse with do look it up and am sure you will find it helpful.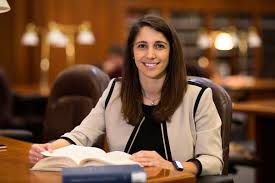 Stella, Sydney
Coding is my strength and being in the discipline of Computer Networking its mandatory to learn it efficiently. Their team of IT professionals and Experts are very knowledgeable and provided me assistance with this particular programming series I had issues with in less than 5 hours. Their service is highly recommended and so many graduates are finding it useful.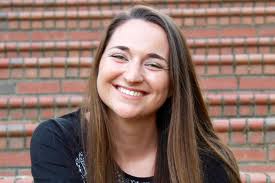 Luke, New South Wales
I had a harsh week as I was extremely debilitated and every one of my assignments were getting excessively and caused me an incredible mental breakdown. A companion of mine seeing my circumstance asked me to utilize ABC Assignment encourage, their quick and efficient administrations helped me complete my Contract Law Assignment with less stress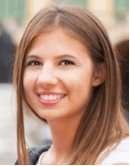 Rihanna, New South Wales