ECO600 Pricing And Non-Pricing Strate...
ECO600 Pricing and Non-Pricing Strategy Used by Coles and Aldi Supermarket Assessment Answer
Answer
Pricing and Non-Pricing strategy used by Coles and Aldi supermarket
Both business organization Coles and Aldi supermarket organization are focusing on the market penetration and diversification growth strategy in market respectively. However, Coles has focused on using the strategic alliance with other organizations in market as its non-pricing strategy to strengthen its business and attract more clients. Both companies have developed core competitive advantage in the business filed to compete with rivals by focusing on strengthen the product quality and customization of the offered products and services as per the client's need in market. However, non-pricing strategy of both companies are focused to improve its product features, integrating the advance technologies in its product promotions and improving the packaging of its offered products. Coles has developed product differentiation strategy by focusing on customizing its offered services as per the clients. It was necessary as the profit margin in the market was too thin and company had to keep this strategy to create competency and attract more clients.
Table 1: Comparison of pricing strategy of Coles and Aldi Supermarket
| | | |
| --- | --- | --- |
| Product | Price and strategy of Coles (Per Unit) | Price and strategy of Aldi Supermarket (Per Unit) |
| Apple | $4.9 | $4.49 |
| Coke per Litre | $ 1.43 | $ 1.43 |
| Milk Per Litre | $2.20 | $ 2.33 |
| Orange cordial Per Litre | $2.67 | $ 2.29 |
It is analysed that Coles Company has focused on the cost leadership pricing strategy in which it offers all of its products at least price to compete with the rivals in market. However, all the prices set for the products apple, coke, milk and orange cordial are similar to the Aldi supermarket but these have been kept low or equal to the pricing set by the Aldi Company. It has focused on the selling all of its products in its retail store at least price to attract more clients and also diversifying its business with more products sales range. This pricing strategy helps Coles to take advantage over the other rivals in market as it becomes easy for the Coles to grab more clients. But in my opinion, the cost leadership pricing strategy followed by Coles should be good if it continues with it irrespective of compromising with the quality of the offered products and services in market.
Source https://finance.nine.com.au/business-news/coles-milk-price-woolworths-increase-support-dairy-farmers/0f8c3f06-11e2-431f-871c-1a7e9cd7a330
The quantity of the Milk in Coles is way too high as most of the clients purchases milk from its store due to the least pricing. A quick survey of the other similar shops in towns has also divulged that the pricing of the Coles is low in market and it is offering its products at least cost irrespective of comprising with quality. Nonetheless, Aldi supermarket has faced tough completion from the Coles but it focused on strengthen the packaging and product quality to compete with Coles and other supermarket retail shops (Sutton-Brady, Taylor, & Kamvounias, 2017).
4.1 Proposal on pricing strategy
Coles could benefit its business by changing its pricing strategy for apple product. It should lower down its apple product pricing to $ 4.40 – $ 4.50. This product sell would be increased by average 20% if company lower down its pricing on this product. Nonetheless, Coles needs to be more aware about the pricing strategy of Aldi Supermarket as it may retaliate by lower down its existing apple price in market. Nonetheless, selling apple at BEP point will be beneficial for the company if they buy other products in which Coles has core competency in its cost leadership strategy (Knox, 2015).
So Coles could lower down the pricing of its apple products and also follow product features and integrating online technologies in its promotional strategy to attract more clients in market. Milk and Coke could be used for the non-pricing strategy of business promotion. For instance, selling combo package and offering extra offer after certain limit of purchase (Keith, 2012).
Source: - https://pressfrom.info/au/news/australia/-107656-minister-urges-coles-and-aldi-boycott-as-1-a-litre-milk-stays-on-sale.html
4.2 Non-price strategies used by Coles and Aldi Supermarket
The most prominent non-pricing strategy used by the Coles and Aldi supermarket are selling combo package and offering extra offer after certain limit of purchase. However, it is not surprise that both companies follow the same strategy. If we consider similar business in other industry then the same set of strategy would be found in their segments as well. Nonetheless, carter, is not followed as non-pricing strategy considering it ill-legal in the business world (Flannigan, 2010).
However, there are two main prominent strategy followed by the Coles in its non-pricing strategy different than Aldi such as strengthen the research and development department to customize its products and services as per the clients and discover newly advance better functions in its inbound and outbound activities. The main reason of using these two strategy by the Coles is based on its vision to increase its business reach to more clients and increasing the market share.
Source:-https://www.whistleout.com.au/MobilePhones/Guides/coles-vs-woolworths-best-phone-plans
Aldi Supermarket Company has focused on using the LED screen for the updated price of its offered products for the clients. It helps clients to identify the latest updated price of the offered products in its stores. Nonetheless, Coles is more focusing on delivering the information of its products through its developed app to its clients.
4.3 Proposal on non-pricing strategy
The main non-pricing strategy for the Coles to compete with its rivals in market would be developing its new app for its members. In this app, all the clients will get latest update regarding the offers, discount and extra benefits on their purchase. This is the better idea as it has been proven non-pricing strategy in other industries such as Airline, Educational and transportation industry (Mortimer, 2016).
In addition to this, Coles Company could also upgrade its loyalty card approach to attract more clients. It will also help it to identify the problems faced by clients and resolve them in timely manner (Trevena, Neal, Dunford., & Wu, 2014).
Conclusion
After assessing all the available details and pricing strategy, it could be inferred that in context with the pricing strategy, Coles is dominating the market with its cost leadership style and in context with the non-pricing strategy, Aldi Supermarket is performing good. Therefore, it could be inferred that both organizations are doing their great and strengthen their market share with their different strategic planning and business process.
Customer Testimonials
I was in urgent need of Sample papers for my research work and when I inquired about the best place to take it from a set of teachers they pointed at ABC Assignment services and I went about signing into it. Their samples are top notch with experts who are very skillful and student friendly and has such rich content in their writings and I found it very helpful indeed and felt very useful as well.

Sam, Queensland
I keep getting caught amidst a lot of extracurricular activities that leaves me with no time to concentrate on my studies. On a friends recommendation I started using ABC Assignment Help's services. They're the best in the world with their premium assistance and originality. I owe it to them for my good grades and new accomplishments in my academic life!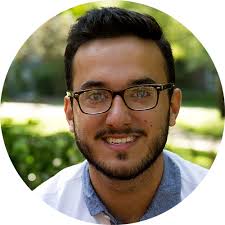 Andrew, Liverpool
I was genuinely surprised with the services provided by ABC Assignment Help! They proof-read all my assignments, following the exact same instructions provided by the university guidelines and offer one of the best writing services. Their writers are highly qualified and don't leave a single thing unnoticed. They structure every single idea of mine into a master piece!

Brian, Darwin