Answer :
International trade environment.
Executive Summary
International trade is an exchange of goods or services across the global borders for acquiring a high level of profit by seeking the opportunity of the global marketplace. The main objective of this report is to highlight the effectiveness of international business by considering relevant facts or figures. It also shows the relevant international business outcomes and threats and opportunities faced by the national business while taping the new international market. Moreover, various kinds of risks have also been identified which influence the company's success and growth in various manner. The main outcome of this report is that national business while taping the new international market must focus on developing the cost leadership and product differentiation strategy with the customization of the offered goods and services if they want to evolve with the international market.
INTRODUCTION
With the ramified change, international business trade has been gaining momentum and many national business organizations are inclined to offer its goods and services to clients on an international level by tapping the new global market. International trade is a process of exchanging goods and services across the global markets or territories in order to promote the economy. In simple words, product which is transported or sold from a domestic country to a foreign nation is known as export and import. However, trading across the globe provides golden opportunity to consumers as well as corporate firms to expose them to new markets. As a result, almost every type of goods are available in the international market such as; food, clothes, spare parts, water, currencies, and jewelry and so on. Therefore, this assignment is going to outline the opportunities which are found by national business in the international market. Along with this, the report is also going to cover several methods of controlling risk which is faced by the organization while dealing with global consumers. The main objective of this assignment is to analyze the international trade environment by considering relevant facts or figures for expanding the business in new marketplace. Along with this, the report aids in focusing the strategies that are used by company for resolving business issues in a defined way.
International trade environment
International trade and logistics is a professional process of planning and managing transfers of goods across the distinct market in order to generate large amount of profit level by seeking the attention of foreign clients. Simply, it's a movement of services across distinct regions with the help of several things like shipment, aircraft and many more. Therefore, number of companies are emerging at the marketplace with creative ideas for coping up with new trends.
National business for international business opportunities
The national business undertakes for international business opportunities is Just Eat plc Company. The Just Eat plc. is a British online food order and delivering service that acts as an intermediary between several food outlets as well as users (Saslavsky and Shepherd, 2012). This organization is having its headquartered in London, England and operating in 13 nations such as; Europe, Asia, Oceania, and the Americas. The main objective of this organization is to create a platform that helps consumers in searching local take-out users for placing orders by paying online. Just eat has entered into various types of business that it catering by acquiring City Pantry for almost €18 million. City pantry was identified in nearly 2014 and performing as a leading European business to business catering markets by having a connectivity with distinct caterers and restaurants in order to provide food for several desired employees or clients. Initially, this firm is serving almost 120,000 individuals for more than nearly 1000 corporate users every month. Moreover, company is having numerous opportunities in global marketplace by working with hundreds of suppliers in order to offer meals to several organizational events as well as business meetings (Martí, Puertas and García, 2014).
Benefits of international trade (Tapping the Sydney)
Increased revenue: - It is considered that international trade in Sydney would be the market platform that can provide Just eat Company to trade of capital, goods, and services across foreign territories. This will help the company to tap the new clients and would be helpful to increase the turnover with the large number of clients in the market. There is very less number of companies who tends to provide services over online network. JUST EAT company is giving more innovative as well as efficient services in terms of food delivery to their customers those are booking foods as per their requirement. International business helps clients to wide range of goods and services that can satisfy their specific demands. It will assist Just Eat Company to take advantage of international trade by increasing number of customers
Advancement in the technologies- Just Eat Company while tapping the food market in Sydney focuses on developing a competitive advantage by implementing the advance technologies and system process. However, there been increasing competition in local market and bring innovative opportunities to international market. By using online food delivery applications tends to allow buyer to get register and maintain account in order to make normal ordering more easily. (Bensassi, et. Al., 2015).
Longer life cycle stage of the business and products offered- It is analysed that longer good lifespan is another opportunity for Just eat company as they are planning to expand their business from domestic to international market. Operating business in other nations can help to enhance company's goodwill over online networks by providing better services to their close customers. Trade used to promote economic efficiency, technological assistance, and customer welfare. Because of the reliable price range for their food products and offering a special discount if they are making payment by using plastic cards it can also be more effective option for Just Eat Company to sustain long time in market.
Capturing the niche market segment in Sydney- In order to draw the attention of middle or lower class people, just eat the company need to reduce some sorts of prices or increase food variety as per client demand. Trading at international business tends to provide customer and nations great opportunity to expose food product not available in their domestic nations. Therefore, by importing the cheap raw materials, Just Eat company could grasp the niche market segment by offering the cheap products irrespective of the quality compromise (Rivera, Sheffi and Welsch, 2014).
Access to export financing- The foreign exchange reserve and easy availability of the finance in Sydney would be another big international opportunity for the Just eat company to tap the new international market. This will be helpful for the company to raise more funds and strengthen its business capital.
Factors affecting the international trade by company
International marketing is not just an option of company but it's a strategic imperative where distinct kinds of the firm are coming closer for exchanging useful goods or services. However, development of internet leads to the maximization of competition tremendously which automatically opened up the doors for global business. Hence, it is essential for Just eat Company to enhance its web presence for promoting themselves towards international competition. Basically, the vast number of customers are connecting directly with online takeaways with the use of the mobile application for acquiring relevant services which could be used as medium by the Just eat Company to tap the international market effectively (Wood et. Al., 2012).
In today's fluctuating market, maintaining a growth and profit level is very much difficult for Just eat company in the international market. However, the emergence of advanced technology and scientific advances resultant into shortening of product life cycle or services as number of models associated with the business of Just eat company in international market is found changed. Before understanding the market opportunities, Just eat needs to analyze market factors, target audience and business needs in the particular international market. Just Eat Company wants to expand its business in few regions of Sydney in order to seek the attention of Australian clients by offering online facilities to them. The main objective of Just eat Company is to grab the loyalty and attention of local customers by providing door-to-door services with qualitative items. Furthermore, international opportunities can be assessed with the various tools such as; customer segmentation, purchase situation assessment, direct competition analysis, analysis of complementary products or services, foreign market analysis, environmental assessment and macro analysis (Hausman, Lee and Subramanian, 2013). This will help Just eat Company to offer the customized products and services in market to develop cost leadership and product differentiation strategy in market.
Assessment of the international trade market before tapping
Apart from this, analysis of PESTLE is the most suitable technique which could be used by Just eat company to understand the opportunities in international market. For example; political factor of external element highlight the policies of the Australian government through which Just eat can understand that which region is appropriate for introducing its product or service. Thus, stable and cooperative environment, as well as stable political conditions, aids an enterprise in smoothly running its business because government plays a very crucial role in protecting the corporate world from fraudulent activities. Moreover, positive economic conditions also support new emerging businesses in gaining high level of profit by increasing the possibilities of long term survival (Islam., et. Al., 2013).
On the other hand, it has been observed that whenever an association decided to get involved in international activities then they have to face risk as well with opportunities. Therefore, the foremost risk which is encountered in Just eat company while its expansion process is international finance that includes exchanging risk in foreign and political risk too. One of the major problem that is faced by company during global trade is when national government unexpectedly modified their policies that might be influenced firm in a negative manner. It includes certain things such as; trade barriers that are used for controlling or preventing global trade. In fact, there are certain governing bodies which are demanding additional capital or tariffs in exchange for providing right to export goods into another nation. Mainly, tariffs or quotas are applied by governing bodies for preventing domestic manufacturers from international competition. Hence, the risk of trade barriers can easily have diminished with the help of free-trade contracts as well as few other similar measures (Mary Loritz, 2019).
Financial firms and organizations are operating their operational activities across the border for diversifying them in order to generate a maximum range of revenue. Companies that are engaged foreign business either in the form of equity or assets that might encounter few kinds of risks inform social, political and economic situations or events that impose a negative influence on the financial performance of the foreign business. However, some of the major risks associated with the country are; nationalization, gradual expropriation, termination of fuel supply contracts, terrorism, contractual frustration which needs to be eliminated by National business while tapping the new international market (MARC DAVIS, 2019).
Strategy to avoid the related risks
Consequently, the most useful strategy for managing political risk are; avoidance, reduction or might shifting risk as well as post commitment practices. Just eat needs to realize that investing in Sydney is risky then the company can also avoid investing in it. Additionally, the company can also shift its risk to local creditors and shareholders. Moreover, the most appropriate way of mitigating risk is to diversify the company supply chain by spreading the organizational orders into numerous suppliers. As a result, Just Eat can take further steps with the use of suppliers which are distributed over various nations or areas for controlling the uncertainties of unforeseen issues. This will help Just eat Company in determining, evaluating and prioritizing the risks followed by economical applications of resources for minimizing and controlling the possibilities of unfortunate occasions. However, Just eat needs to follow a suitable procedure of prioritization in which the greatest uncertainty has been identified in order to handle the problem in a sequential manner (Unpredictable risks, 2017). In addition to this, company could also undertake the strategic alliance with the local organizations to strengthen its business process and offer customized products and services in Sydney to deliver the best possible services to clients.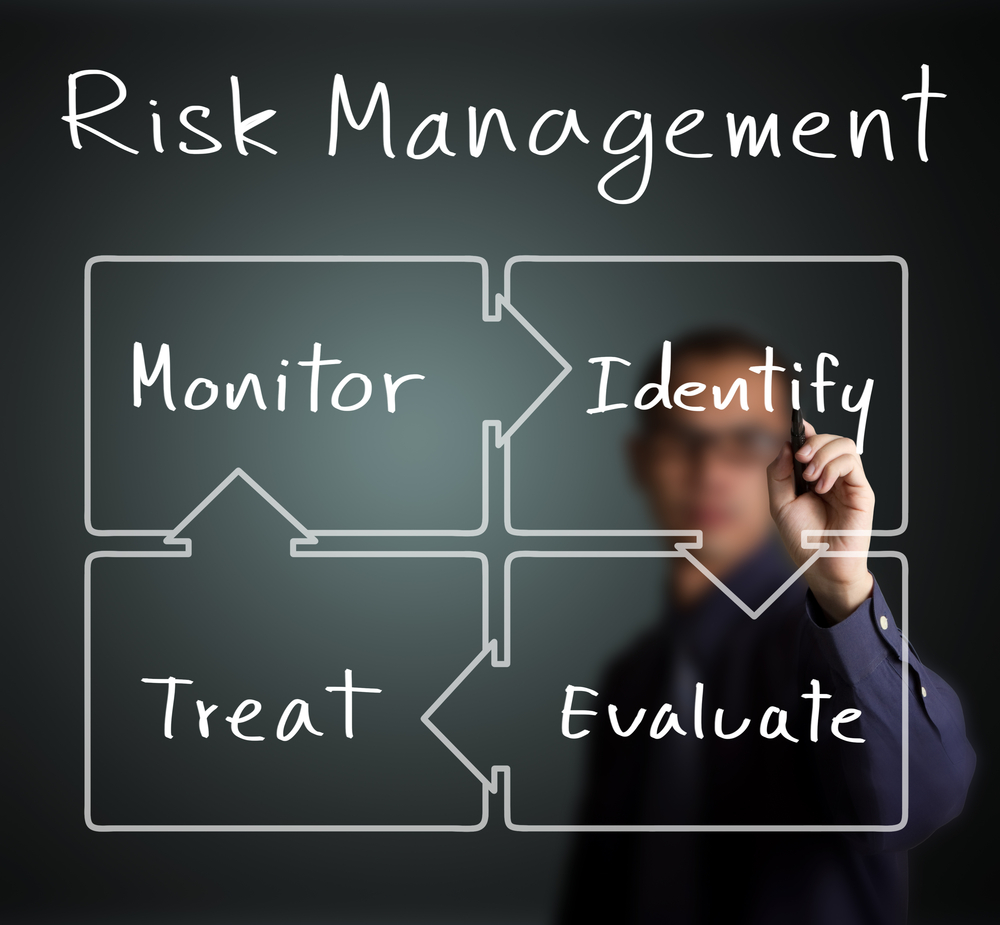 Figure 2Unpredictable risks that every business should look out for
(Source- Unpredictable risks, 2017)
Throughout the analysis, it has been understood that some of the useful methods that need to follow by company for enhancing their trading activities such as;
Determination of threats

Analysis of vulnerability of critical assets for particular problems

Need to identify the risk

Determine the methods of reducing selected risks such as; either accept it, avoid it etc.

Prioritizing the various uncertainties reduction measures.
The national business named Just Eat plc while taping the new international market should focus on developing the cost leadership and product differentiation strategy with the customization of the offered goods and services if they want to evolve with the international market.
CONCLUSION
From the above report, it has been summarized that international trade is an exchange of goods or services across the borders for acquiring high level of profit by seeking the attention of desired customers. Main objective of this assignment is to make clear things associated with the global market in order to promote international trade. It has been analyzed that number of strategies emerge at a marketplace which is used by foreign companies for proper functioning at the new market. Although, report states that managing business across new region is not an easy task due to numerous differences but still the government has taken several initiatives for overcoming international issues. Hence, it has been understood that international trade requisite lots of experience and knowledge for controlling the distinct kind of uncertainty.