Elements Of Short Story: The Thief
Elements of Short story: The thief
Answer
Sitting alone in the prison cell the thief was recalling the incident for which he has been imprisoned. He vividly remembered the dark night in which he accidentally killed the moneylender. Her screams remain vivid in his memory. In spite of his confession to the police officer, he could not get rid of the guilt that was eating him slowly from the inside.
The night was dark and he only intended to steal some money from her house. Eventually he took the money for which he trespassed. He was on the verge of leaving her house when she saw the thief. The thief tried to scare her off but she was adamant and started screaming. Circumstances conditioned him. Momentary fear drove him to pick the axe up which was lying next to him. Her screams drove him and he killed her violently. Her last breath brought his conscience back. He realized the gravity of the sin. He thought of surrendering. Sitting in the cell, alone he realized the moral dilemma. He could not let go of the fact that he did not intend to kill her. The same he confessed to the police officer. He thought confessing the sin would help him to redeemed from the sin and he could obtain salvation. However, he could not survive till the judgement day. The night before his hearing in the court, he killed himself. The agonized dead self of the thief once again died his physical death.
Customer Testimonials
I was in urgent need of Sample papers for my research work and when I inquired about the best place to take it from a set of teachers they pointed at ABC Assignment services and I went about signing into it. Their samples are top notch with experts who are very skillful and student friendly and has such rich content in their writings and I found it very helpful indeed and felt very useful as well.

Sam, Queensland
I keep getting caught amidst a lot of extracurricular activities that leaves me with no time to concentrate on my studies. On a friends recommendation I started using ABC Assignment Help's services. They're the best in the world with their premium assistance and originality. I owe it to them for my good grades and new accomplishments in my academic life!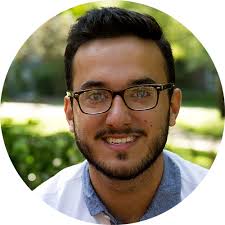 Andrew, Liverpool
I was genuinely surprised with the services provided by ABC Assignment Help! They proof-read all my assignments, following the exact same instructions provided by the university guidelines and offer one of the best writing services. Their writers are highly qualified and don't leave a single thing unnoticed. They structure every single idea of mine into a master piece!

Brian, Darwin