Entrepreneurship And Federation Of Sm...
Entrepreneurship and Federation of Small Businesses
Answer
ENTREPRENEURSHIP AND SMALL BUSINESS MANAGEMENT
Introduction:
In this present era, entrepreneurship is very much important because it helps any economy to grow. Successful entrepreneurships allow any individual to bring their creativity into the marketplace and increase the employment in the country. Entrepreneurship can be defined as the process by which value can be created by devoting necessary efforts as well as time. Entrepreneurs are the person that actively lead or form their own businesses as well as nurture the business for the prosperity and growth. This assignment is intended to generate a report for the federation of small businesses so that they can help some young entrepreneur to understand the business type and ventures they must follow to achieve success.
Part 1:
P1: Relationship between the entrepreneurship ventures and entrepreneurship typology:
For the achievement of the success as the entrepreneur, it is highly important to select the perfect and appropriate business ventures (Beamish et al. 2013). However, along with the selection of the effective business ventures, it is highly important for any entrepreneur to understand the business with effectiveness and have the capacity to take responsibility to run the business. Moreover, risk-taking capabilities is highly important. There are mainly three different types of ventures such as lifestyle ventures, smaller profit ventures and the high growth ventures.
Smaller profit ventures do not concentrated on growing the businesses in the extraordinary form. In this kind of entrepreneurial ventures, achievement of the millions of dollar is not mandatory (Spence et al. 2012). One of the greatest examples of the smaller profit venture is the Mom and Pop stores. These kinds of stores are generally having minimum number of employees and this kind of store is small, generally owned by families and has small amount of the business volume. Mainly independent entrepreneurs are those that manage and own this kind of organisations. Independent entrepreneur's takes different business related decisions and they have complete control over the organisation.
On the other hand, lifestyle ventures are the smaller level of organisations that provide its owner a complete independence, control as well as autonomy. This kind of ventures mainly aligns the passion of the entrepreneur with their business so that a greatest level of profit can be achieved. This kind of ventures are mainly run and maintained by the lifestyle entrepreneurs who generally start their new businesses from their passion rather than making a profit.
As stated by Gibb (2011), high growth ventures are those business venture where the main goal is achieving huge amount of profit as well as goals. This kind of ventures mainly concentrated on growth of the organisation so that an effective level of profit can be earned. For the achievement of huge profit, this kind of ventures mainly focuses on the innovations. Mainly two kind of the entrepreneur follow this kind of business ventures that are serial entrepreneurs and corporate entrepreneurs. Serial entrepreneurs continuously starts their new venture, therefore, by following this strategy huge growth can be achieved. On the other hand, corporate entrepreneurs follow this business ventures and increases their profit.
P2: Similarities and differences between the private, public and the social enterprises along with similarities and differences among different ventures such as micro, small and medium:
All of the above-mentioned ventures have some similarities as well as differences. The below mentioned two tables describe the similarities and differences among different ventures such as public venture, private venture and the social venture along with the different types of enterprise such as small, medium and micro sized organisations.
| | | | |
| --- | --- | --- | --- |
| Different attributes | Public ventures | Private ventures | Social ventures |
| Goal | Main goal of the public ventures are helping the society to improve their lifestyles | Goal of the private venture is achieving huge amount of growth and profit | Main goal of the social entrepreneurship is providing mopre social value to the customers |
| Strategy development | Strategies need to be developed for the betterment of society | Strategies need to be developed for generating more profit | Strategies need to be developed for social wellbeing of the people |
| Revenue sources | Revenues are generated through charging different taxes such as corporate tax and income tax along with penalty or duty | For private company, sources of revenue is taking loans from banks or issuing shares | Sources of revenue are different individual or organisations that provides donations |
| Profit distribution | Distributed among different stakeholders such as employees, management and suppliers and the society | Profits are distributed among the stakeholders and the owner | Profits are circulated among the society |
| Value | Generates social value | Generates profit and corporate values | Generates social value |
| Stakeholders | Employees, customers, suppliers, investors, society and owners | Owners, shareholders, competitors, investors, lenders and government | Funders, beneficiaries group, competitors, customers, directors |
Table 1: Similarities and differences among public, private and social ventures
(Source: Antony et al. 2015)
| | | | |
| --- | --- | --- | --- |
| Different attributes | Small | Medium | Micro |
| Planning | Mainly short-term planning is required to achieve the objective | Both the short term and long term planning is require to achieve their corporate objectives | Mainly short-term planning is required. |
| Customer base | Customers are mainly belonging from the local market | Customers are belonging from the national market or industry niche | Customers are belonging from the native market |
| Business management | Owner | Owner with the help of some professional and specialists | Owner |
| Process of decision making | Decisions are mainly made by the owner | Decisions are made by owner and some important professional of the company | Owner makes the decision |
| Communication process | Mainly informal processes are followed | Some informal and some formal processes are followed | Informal processes are followed here |
Task 2: Similarities and differences among micro, medium and small organisations
(Source: Hoffman et al. 2013)
P3: Impact of the micro and small businesses on the economy:
In the present time, there is more than 5.5 million private sector organisation in the UK. Among these private sector organisations, more than 5.4 million organisation are belonging from the small which is accounted for 99% of the total private sector organisations (Storey, 2014). Among this total number of private organisation, total 96% organisations are belonging from the micro organisation, which are 5.3 million in numbers. Mainly small sized businesses hired 250 people and micro organisations hired 0-9 number of people.
Figure 1: Number of businesses per 10000 people
(Source: Ec.europa.eu., 2017)
In the present time, there are 1040 number of businesses per 10000 residents; therefore, this huge amount of organisations helps to develop the economy of UK by generating more employment opportunity of the residents. This higher amount of employment opportunity increases the monthly disposal income of the individuals that develops the national economy with more effectiveness (Padachi, 2015). In the present time, the small and micro organisations are contributed the 1.6 trillion. However, it is been observed that 55% of the total micro and small organisations are closed within five years of time. Reason behind this is those organisations concentrated on only the saturated local market despite of expanding the company. From a recent study, it has been observed that only 25% of the total small and micro organisations have expands their businesses and facilitates the international trade. For this reason, it has been expected that it will create more employment opportunity within the year of the 2020.
Figure 2: Employment and turnover rate in the UK
(Source: Ec.europa.eu., 2017)
The main contribution of the small and micro organisation is creation of huge job opportunity. In the UK, total 60% job opportunities are created by the private sectors, among which only 37% are generated by the micro and small companies. According to a present study, within the year of 2009 and 2013, almost 47% organisation has been increased, which provides a greatest contribution to reduce the unemployment rates in the UK (Bell et al. 2014). In the present time, only 4.8% of the total populations are unemployed people. World Bank report described that more than 600 million jobs will be generated within the year of 2020.
P4: Importance of the business start-ups and small businesses on the growth of the social economy:
Social entrepreneurship is that type of the entrepreneurship that mainly utilises different types of the technique which are utilised by different start up businesses as well as other entrepreneurs so that they can implement, fund as well as develop effective solution to resolve the cultural, social and the environmental issues. On the other hand, social economy includes different types of the companies such as charity-based organisations, non-profit companies, and cooperative organisations etcetera (Carson, 2011). There are hundreds of starts up or small businesses that are opening in every month, therefore, social economy is growing with more effectiveness. However, start up businesses faces some problem to start their businesses due to initial revenue but small businesses require very small amount of revenue so that the social economy is growing. Therefore, small business provides more contribution for the economic development of the country by generating more employment opportunities and economic development (Cassell et al. 2012). Moreover, it also reduces the amount of crime by engaging more young people and it also provides the young entrepreneurs a source of income. In the present time, there are more than two million people are directly involved in the organisation belonging to social economy, therefore this economy provides huge contribution towards economic development.
M1: Relationship among entrepreneurial ventures and the entrepreneurship in private and public sectors:
Privately owned organisations are mainly wanted to achieve huge amount of profit by investing their revenue. They are also associated with the increasing the level of competitiveness. On the other hand, public sector organisations are intended to provide effective services that increase the lifestyle of the customers. Therefore, public sector organisations are belonging from the smaller profit ventures, which do not, focuses on the profit making (Hillary, 2014). The main intention of the creation of this kind of venture is betterment of the society. On the other hand, private sector organisations are belonging from the high growth venture because the main intention behind the creation of private sector organisation is huge growth and profit.
M2: Contribution of the small, large and medium organisation on the economy:
Different organisation contributed to the economy of the UK in different ways. In the present time, 99.9% organisations are belonging from the medium and small organisation and the remaining 0.1% organisations are belonging from the large organisations. However, very few private organisations are belonging from large organisation but they contributed most in the economy of the UK. Large organisation provides 40% employment from the total employment but the turnover rate is highest there (Etemad, 2014). On the other hand, small organisation holds total 48% employment but their turnover rates is lowest that is 33%. Therefore, tehy provide highest contribution to the national economy. On the other hand, medium sized organisation creates 12% of the total employment but the turnover rate is 14%.
Part 2:
P5: Determining the skills and characteristic traits that makes a successful entrepreneur:
For being a successful entrepreneur's huge range of skills and attributes are important which is not a easy job. Any successful entrepreneurs must have the intention to be independent, moreover, capability to take responsibility as well as business-oriented risks are also important. This is because; any business always involved some risks (Howorth and Westhead, 2013). Along with that, self-sacrifice and self-confidence is also mandatory for being a successful entrepreneur. Excellent skills to develop the business as well as creativity are mandatory among a successful entrepreneur. According to the case study, Business show 2017 will be arranged in the London excel centre that will provide opportunity to the learner to understand the skills that makes any entrepreneur more successful. Sir Richard Branson is the founder of the Virgin group who have started his business with only 300 euro. In the earlier days, he was not a meritorious student in his school but he successfully build up his business with lots of effort. In the present time, his estimated fortune is 3.6 billion euro. Peter Hargreaves is one of the successful entrepreneurs who have started his career with just 500 euro (Ah Keng and Soo Jiuan, 2012). In his early days, he was living in a spare bedroom but with just 500-euro revenue, he have invested into the London stock market. Presently, his finance company is worth of 4.54 billion euro.
By facilitating the conversation with the successful entrepreneur, it is clear that no person born with the entrepreneurship skills. The situation along with skills and attributes makes them more successful. However, entrepreneurship skills can be learned. For example, Ivanka trump who is the daughter of entrepreneur Donald trump.
P6: Assessment of how entrepreneurial personality reflects the mindset and motivation of the entrepreneur:
Several factors mainly shape the entrepreneur's personality and create motivation among them. Those factors are described below:
Lifestyles:
Lifestyle of any entrepreneur also creates motivation towards their entrepreneurship (Antony et al. 2015). It has been observed that if any person have risk taking capabilities and have the mentality to be independent in their personal life then they are more prone to start a new business.
Family upbringing:
Child born and brought up in a entrepreneur family are more prone to start their own businesses because they get sufficient business skills and motivation to start a new businesses from their family.
Cultural differences:
Entrepreneurship is completely dependent upon the risk and responsibility taking capabilities, achievement of the business oriented tasks sand the integrity (Caldeira and Ward, 2013). However, cultural diversity is one of the factor that helps to gain more knowledge regarding the customer's needs and helps them to enrich them with different skills level regarding ethnicity, religion and race that helps them to maintain sustainability of their business in this highly competitive market.
Personal motivation of entrepreneur:
Along with different factors, personal motivation is one of the factors that increases the motivation to start a new businesses (Michaelidou et al. 2011). Personal motivation of any entrepreneur helps them to take different risks regarding the business and helps them to maintain the mort successful businesses. Personal motivation creates more desire to start a new business among young entrepreneur.
P7: Discussion of how past experiences and background of any person fosters or hinder the entrepreneurships:
Experiences or background of any individual mainly hinders or fosters the entrepreneurship. It is observed that, if any people have good a food past experiences then get a confidence to do the job. On the other hand, bad experiences or backgrounds hinder the entrepreneurship. After the development of the sense of any child, they started to learn so many things. Education provides them the opportunity to learn technical knowledge that helps the people to start their businesses with effectiveness (Hoffman et al. 2013). It is seen that educated person can start their businesses with more technique or strategy that can helps them to achieve more sustainability. Culture is another factor that plays a vital role to generate entrepreneurship. A good culture forms effective attitude, behaviours and values towards the creation of the entrepreneurships.
Economic factors always play a vital role to increase the growth of the entrepreneurships. In this competitive market place, success of any organisation is mainly dependent upon the economic condition of the country. It has been observed that poor economic conditions hinder the entrepreneurships by generating the limitation to achieve revenue for the businesses (Bell et al. 2014). Self-sacrifice, self-confidence and risk taking capabilities are those traits that help any entrepreneur to achieve success. Along with that, supports from the family are also important to develop successful entrepreneurships because it increases the confidence level among the entrepreneur. Effective experiences and knowledge regarding the business conduction helps any entrepreneur in achieving more success because it helps to align the resources of the business with the corporate objective with more effectiveness.
M3: Different lines of the arguments that are related to the entrepreneurial characteristics:
For being a successful entrepreneur, it is mandatory to have an effective passion and motivation towards the creation of entrepreneurships. According to (), for being a successful entrepreneur it is important to have the risk bearing capabilities with business oriented skills. As argued by Storey (2014), only risk taking capabilities and business oriented skills are not sufficient to generate successful entrepreneurship, along with these factors, effective management of resources and flexibility is important. Any entrepreneur must have the capability to have create effective planning. Along with that, persuasiveness as well as creativity is one of the compulsory characteristics among the entrepreneur. For being a successful entrepreneur, it is highly important to have open-mindedness. Moreover, versatility is also important to be a successful entrepreneur. Entrepreneurs have the characteristics to make effective decisions because every business required making effective decision to maintain their operations.
M4: Linking between the entrepreneurial characteristics as well as influences of the experiences and personal backgrounds for the successful entrepreneur:
Entrepreneurs are the quick learner, therefore, their knowledge and their experiences helped them to resolve more workplace based problem and achieve more sustainability. Experiences of the entrepreneur can help them to facilitate more innovation and helps them to take risks. It has been observed that if any child is belonging from the family of entrepreneur, then they learn more skills by which they can maintain successful entrepreneurships (Cassell et al. 2012). On the other hand, people from the educated background became more flexible and open-minded so that they can maintain the entrepreneurships with more effectiveness. For example, Ivanka trump who is the daughter of the entrepreneur Donald Trump who is now the president of the America.
Figure 3: Sales turnover rate in different country
(Source: Foundation, 2017)
Figure 4: small, medium and large organisation based on different industry
(Source: Rodrigo Valdivia Lefort, 2017)
From the above images, it can be clearly understood that most of the organisation in any economy are the small and medium sized organisation (Etemad, 2014). However, it is also observed from the above figure that the turnover rates for the large organisation is highest but because of the less number of organisations, their contribution is less. Therefore, it can be easily determined that small and medium sized organisation creates more employment and provides more contribution to the development of economy.
Conclusion:
The above discussion concludes the fact that small business provides huge contribution towards the economy of any country. This kind of organisation enhances all of the local, national and global economy. Small enterprises increase the employment opportunity in any economy and help the people to increase the status of their life. This huge employment opportunity facilitates more economic growth of the country. The above discussion make it clearer that starting business with smaller sized organisation is effective than big sized organisation because establishment of any organisation requires the involvement of huge money.

Customer Testimonials
I was in urgent need of Sample papers for my research work and when I inquired about the best place to take it from a set of teachers they pointed at ABC Assignment services and I went about signing into it. Their samples are top notch with experts who are very skillful and student friendly and has such rich content in their writings and I found it very helpful indeed and felt very useful as well.

Sam, Queensland
I keep getting caught amidst a lot of extracurricular activities that leaves me with no time to concentrate on my studies. On a friends recommendation I started using ABC Assignment Help's services. They're the best in the world with their premium assistance and originality. I owe it to them for my good grades and new accomplishments in my academic life!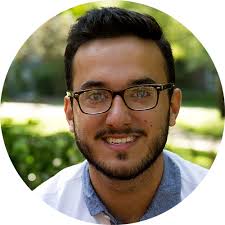 Andrew, Liverpool
I was genuinely surprised with the services provided by ABC Assignment Help! They proof-read all my assignments, following the exact same instructions provided by the university guidelines and offer one of the best writing services. Their writers are highly qualified and don't leave a single thing unnoticed. They structure every single idea of mine into a master piece!

Brian, Darwin