EPortfolio: Operations Of Literature ...
ePortfolio: Operations of Literature Oasis
Answer
Task 1
Below is the screenshot of operating expenses created for Year 1 till Year 5:
The sheet has been prepared for 5 years so as to see forecast.

The COLA indicates cost of living appreciation and can be changed in respective column so as to change the linked cells automatically.

The monthly and hourly columns have been provided so as to easily change the rates in respective column and linked cells will be automatically updated

The fixed cost section indicates Rent and Insurance separately. However, since a combined amount was provided in assignment, it has been entered in 'Rent' column. The Year 2-Year 5 figures automatically update for 3% COLA. Utilities section works similarly.

The Salary section mentions part time cost for Clancy and corresponding replacement for four weeks leave period.

The Books purchased section has been left blank and should include money paid for books purchased by the store.

The revenue will get automatically updated at double the amount of books purchased.
Task 2
The excel sheet provides various pivot tables and charts generated basis different employees. A screenshot is as follows:
It can be seen that prices vary a lot within various categories. For example, while Clancy seems to be giving higher than average price for 'Good' books, Arthur seems to be doing it for 'Poor' or 'Terrible' books. Similarly, Clancy is giving higher than average price for both old and new books by the publishing date criteria while Bakari is doing this for New books. While Paperback pricing is somewhat similar, there are huge differences in pricing of hardcover books between three employees. This will lead to distortions, particularly if we take into account the number of books purchased by each employee. For example, Clancy purchased maximum number of good books and since she is giving the highest price, it will lead to more distortion in overall expenses. Further, she is working five hours every day which means she is dealing more as seen by total number of books purchased by her (480) as compared to Arthur (122) and Bakari (106). The variations become clearer with following graph: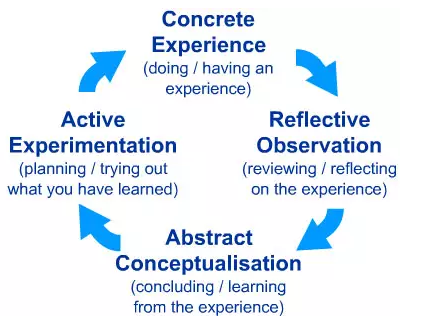 Task 3
The tab named automation helps the staff to take decision consistently by creating scenarios based on historical average pricing. Three scenarios have been created: Good, poor and terrible. The screenshot below indicates various possible situations and once a scenario is generated, the corresponding price will be reflected in the Row named "Price":
A spread sheet sample is created using list dropdowns to streamline the formatting etc. Input is required in range cells and output will come in white cells.
If the book is terrible, it is rejected straightaway. If the book is published 15 years ago than today's date, the price range is reflected as low and otherwise, the price range is high. This gives an indication to staff as to where the price offered should be, high, low or medium.
Using these two tables in conjunction will help to streamline and automate decision making.
Task 4
Scenario 1: Historical overall average was used to generate scenario:
However, as seen, the average of good condition, old paperback ($4.20) is more than good condition, new paperback ($3.90) which is not logical. The price offered for new book should be more than that for old ones (by publishing year criteria). Further:
If we prepare a table of historical average high, medium and low prices:
| | | |
| --- | --- | --- |
| High | Medium | Low |
| 2.10 | 1.33 | 1.18 |
| 7.51 | | 2.06 |
| | | 4.20 |
| | | 6.88 |
Clearly, some of the low prices are higher than the "high" price which is not logical. Hence, we should not rely on historical average method. Rather, new price range should be determined by the staff in consultation and agreement.
Scenario 2: Same wages for all:
Hypothetically, we can assume following prices as high, medium and low:
| | | |
| --- | --- | --- |
| High | Medium | Low |
| $6.50 (good hardcover new) | $2.50 (good paperback new) | $2.00 (good hardcover old) |
| $3.50 (poor hardcover new) | | $1.50 (poor hardcover old) |
| | | $1.50 (good paperback old) |
| | | $1.50 (poor paperback old/new) |
Here, all conditions will be met with low price being lower than both medium and high.
Further, if we go by historical offer price data provided, the store is purchasing worth $300 books and Clancy is drawing $22 per hour. Clearly, this is not a sustainable model.
The store either needs to sell much more books or increase prices to more than double of purchase price or look for cheaper staff.
If the remaining two also draw salary, there will be a cash crunch at this rate. Hence, the store must look into various expansion and cost cutting options.
Customer Testimonials
I was in urgent need of Sample papers for my research work and when I inquired about the best place to take it from a set of teachers they pointed at ABC Assignment services and I went about signing into it. Their samples are top notch with experts who are very skillful and student friendly and has such rich content in their writings and I found it very helpful indeed and felt very useful as well.

Sam, Queensland
I keep getting caught amidst a lot of extracurricular activities that leaves me with no time to concentrate on my studies. On a friends recommendation I started using ABC Assignment Help's services. They're the best in the world with their premium assistance and originality. I owe it to them for my good grades and new accomplishments in my academic life!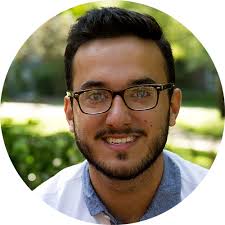 Andrew, Liverpool
I was genuinely surprised with the services provided by ABC Assignment Help! They proof-read all my assignments, following the exact same instructions provided by the university guidelines and offer one of the best writing services. Their writers are highly qualified and don't leave a single thing unnoticed. They structure every single idea of mine into a master piece!

Brian, Darwin