Exploring The Anatomy Of Modern Society
Exploring the Anatomy of Modern Society
Answer
Introduction
Unaffordable healthcare is emerging as a critical issue in this era that affects both human dignity alongside, the common good. In this regard, as a student of BME, I hope to provide health care services to the people with providing equity in terms of delivering care services for supporting people. However, during this career, I may face challenges regarding service quality, which may affect the behavior of people. Rudeness and condescension are two prime issues that are affecting human dignity in healthcare. On the other hand, refugees have not cared well in the nation that has hampered the common good of people. Hence, to overcome this situation, it is important to offer improved healthcare services along with good behavior.
Human Dignity
Christian philosophy considers human dignity as a core consideration for protecting the dignity of mass. Gould (2018) viewed that, every people needs following golden rules of life to protect own dignity. Since God is considered as the creator of human being as per this philosophy, thus protecting human dignity is considered as a fundamental duty of people. However, excessive costing in healthcare is emerging as one of the challenging issues in protecting human dignity. On the contrary, Sanford (2017) conveyed that decisions of self-care are required for protecting human dignity. Nevertheless, unaffordable healthcare is affecting the decision making of people whereby human dignity is damaging significantly. Healthcare is one of the fundamental necessities of people where every people need to be treated equally.
Besides this, human dignity involves identifying the needs of people properly. As opined by Sison, Ferrero & Guitián (2016), Catholic teaching conveys that humans are part of God thus preserving their dignity preserves the dignity of omniscient. Since healthcare helps in protecting people's life thus offering low-cost quality health support is one of the fundamental needs of this era. It is not possible for every person to afford bulk amount in his or her healthcare. However, this issue is not considered well previously that has been emerged as one of the serious threats. Supporting this Davidson & Arrigo (2017) stated that hygiene of people needs handling with care. Thus, providing merit quality healthcare this issues can be mitigated properly whereby human dignity can be uplifted. Thus, adopting this criterion importance of affordable health care can be taught.
The Common Good
In order to provide support to mass in every aspect of their life common good has been initiated by Catholic philosophy. It refers to the improvement of every community whereby social structure can be developed. As commented by Beyer (2014), the meaning of solidarity needs to be assessed from Catholic philosophy to reach the common good for every people. It has been observed through different assessments that common good cannot be attained without improving healthcare services. As for an example, refugees come from different areas and become part of the society. However, due to their underdeveloped financial condition most of the time they are not getting improved heathcare support (Henrekson, 2014). Thus, it can be considered as a challenging issue that needs immediate elimination for social improvement.
In a similar vein, most of the time common goods are mixed up with the material interest of people whereby it reduces the credibility. Etzioni (2014) supported this view and postulated that common good needs to be served within so-called backward part of the society in order to improve their lifestyle. The term common defines the whole society that includes each section of society. Hence, decisions need to be considered with proper evaluation whereby philosophy of the common good can be practiced inside society. On the other hand, Davidson & Arrigo (2017) argued that the mental health of people needs securing using the common good practices. In this context, by offering mental support along with healthcare support this goal can be achieved by people, which need to be taught well.
Conclusion
From the above analysis, it has been observed that expensive healthcare is emerging as a challenging issue in people's life. It can be observed through the Catholic philosophy that every person is intimately related to the almighty. Hence, securing their fundamental interest is the responsibility of society. However, human dignity and the common good are considered as essential consideration of this Christian philosophy that requires proper implementation in human life. Healthcare is one of the prime rights of people thus monitoring healthcare needs and attaining them is necessary. Thus, providing healthcare support to the so-called backward communities' society can be forwarded as a whole and healthcare can become affordable.
Customer Testimonials
I was in urgent need of Sample papers for my research work and when I inquired about the best place to take it from a set of teachers they pointed at ABC Assignment services and I went about signing into it. Their samples are top notch with experts who are very skillful and student friendly and has such rich content in their writings and I found it very helpful indeed and felt very useful as well.

Sam, Queensland
I keep getting caught amidst a lot of extracurricular activities that leaves me with no time to concentrate on my studies. On a friends recommendation I started using ABC Assignment Help's services. They're the best in the world with their premium assistance and originality. I owe it to them for my good grades and new accomplishments in my academic life!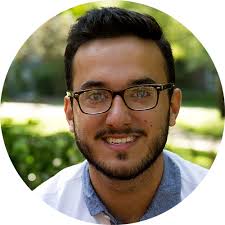 Andrew, Liverpool
I was genuinely surprised with the services provided by ABC Assignment Help! They proof-read all my assignments, following the exact same instructions provided by the university guidelines and offer one of the best writing services. Their writers are highly qualified and don't leave a single thing unnoticed. They structure every single idea of mine into a master piece!

Brian, Darwin