Financial Health Of Tech Solutions As...
Financial Health of Tech Solutions Assessment Answer
Answer
Summary
The following pages summarise the financial health of Tech Solutions as of June 30, 2019. The scope of evaluation includes several types of ratios that have been calculated basis available data for June 2019. The types of ratios covered include profitability ratios, asset efficiency ratios, liquidity ratios and capital structure related ratios. These will form the basis of analysis and noting down points of concern for the business entity.
Evaluation
Profitability
The return on equity stands at 6.1% which is reasonable, considering that it is a new business and we still have to increase our sales.
The profit margin stands at 42.7% which is very good as it indicates that the expenses are well within control such that large part of sales can be converted to profits.
Asset Efficiency
Asset turnover is very low at 0.11 times which indicates that assets can be put to better use to generate more sales. Since this is beginning of a new business, the small sales figure is reasonable but we need to focus on marketing such that our sales increase for the coming periods.
Times debtors turnover stands at 1 times, indicating that the debtors are paying well within a month and are on track. However, at the same time, we should focus on less reliance on credit sales that account for more than 60% of our total sales.
Liquidity
The current ratio is at 6.98 times which indicate that assets can be put to better use as the level of current liabilities is covered almost 7 times at the current level of current assets. We can afford to reduce this further by efficient use of available assets.
The interest coverage ratio is also quite high at 54.42 times indicating that we have buffer to absorb higher level of interest expense as well.
Capital Structure
The debt ratio is at 15.2% indicating that the level of debt in our capital structure is minimal and we can leverage lower rate of financing by increasing debt component. However, this will also increase fixed obligation and sudden jump in debt is not advisable at initial stages of business.
This is reflected in low debt coverage ratio which stands at 0.40 times. It indicates that the current operating income is insufficient to pay off current level of debt. Hence, we must be careful to increase and stabilise sales and profit levels before we increase debt burden on the company. With debt burden, a fixed obligation on profit is also created in form of interest expense that needs to be paid irrespective of profit situation of the company.
Limitations
The above analysis is limited in nature because only June 2019 data was available. Further, we do not have comparative data from previous month to compare the growth or points of concern. Also, the industry averages or peers averages data was unavailable that could have made this analysis much more comprehensive.
Conclusion & Recommendations
Basis above evaluation and analysis, we can assess the financial health of Tech Solutions. While doing this, we need to keep in mind that it is a new business that still needs to stabilize itself. However, the above presents an overall positive picture for the company. The company is earning profit in initial stages, indicating good control over expenses. The capital structure is leveraged through debt so as to benefit from low cost debt financing but still, the level of debt is reasonable in the capital structure.
The main takeaway is to increase and stabilize higher sales level that will be reflected in higher profits as well as better utilization of available assets. Further, effort should be to encourage cash sales as far as possible.
A point of concern is operating cash flow level which is dwindling. The bank account has a negative balance which can be taken care of through depositing some cash. However, the cash levels need to be tracked continuously, especially since it's a blooming business that will definitely demand investments in form of cash and loans.
Customer Testimonials
I was in urgent need of Sample papers for my research work and when I inquired about the best place to take it from a set of teachers they pointed at ABC Assignment services and I went about signing into it. Their samples are top notch with experts who are very skillful and student friendly and has such rich content in their writings and I found it very helpful indeed and felt very useful as well.

Sam, Queensland
I keep getting caught amidst a lot of extracurricular activities that leaves me with no time to concentrate on my studies. On a friends recommendation I started using ABC Assignment Help's services. They're the best in the world with their premium assistance and originality. I owe it to them for my good grades and new accomplishments in my academic life!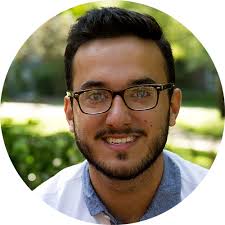 Andrew, Liverpool
I was genuinely surprised with the services provided by ABC Assignment Help! They proof-read all my assignments, following the exact same instructions provided by the university guidelines and offer one of the best writing services. Their writers are highly qualified and don't leave a single thing unnoticed. They structure every single idea of mine into a master piece!

Brian, Darwin