Assessment Task 3 Instructions
Carefully read the following
It is the first of August in your current financial year, and Andrew is interested in using a simple version of MYOB to keep the company's accounts. Andrew has asked you, as the Accounts Clerk, to record the company's details and transactions into the MYOB framework, and extract interim reports as requested by Andrew. Many customers are walk-ins, as the workshop is close to the Tyagarah CBD, but Andrew also has several regular customers who purchase from him to resell in their retail stores. These customers can purchase on credit as set out in the Financial Policy and Procedures. You will also be asked to write invoices for orders that these customers have made.
Complete the following activities:
Open an online MYOB Essentials account.
Go to the following website:
Start a free 30-day trial of MYOB Essentials, or the simplest program that is offered for a free trial. Use the option "I sell products and services".
If you do not wish to use your email address to register for the free trial, you can create a new email for this purpose. Several providers, including www.mail.com and www.gmx.com offer easy and free email address account establishment.
*Mentions how and what you did. Keep record of your work as Screen shot
Enter Andrew's Slabs' details from Andrew's Accounts into MYOB.
Accept the chart of accounts suggested, and modify this as set out in Andrew's Accounts, entering the opening balances as appropriate.
Inactivate the accounts in MYOB that are not listed in Andrew's Accounts.
Under GST settings enter Accrual accounting, Quarterly reporting, BAS lodgement by paper.
Enter details of Andrew's Slabs' customers and suppliers from Andrew's Accounts into MYOB.
Enter the sales and expenses in Andrew's Slabs Transactions July.
After a few unfortunate experiences with cheques not being honoured, Andrew decided to stop taking them at the end of the last financial year. There were also multiple problems with Andrew's Slabs' EFTPOS system, so no EFTPOS transactions could be carried out since the end of June. Consequently, all of the transactions listed in Andrew's Slabs Transactions July were cash sales.
In the Notes window write "Cash Sales July".

The following special transactions occurred in July also. Enter them into MYOB.
July 10 Upholstery pressure stapling machine $875.00
July 18 Standing wood drill $1,350.00
July 27 Andrew withdrew from business $2,000
The following orders have been picked up by customers. Write an invoice for each in MYOB.
Make sure that the invoices are prepared as set out in the Financial Policy and Procedures.
As many of Andrew's products are individual pieces, and are priced as such, do not use the Item column for items, but use the description column.
Use the invoice number suggested by MYOB.
Before saving the invoices, check them against the customer orders again, correcting any errors you find.
Save a pdf of the invoices to your desktop. File this document as set out in the Financial Policy and Procedure by creating an appropriately named folder on your desktop.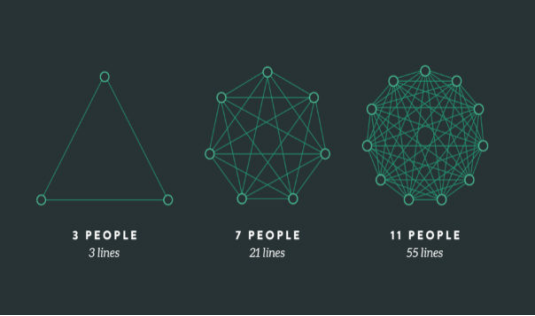 6. Extract a trial balance and a bank transactions report from MYOB. Check their figures against the data you have entered to ensure that it is accurate. If there any errors, correct these. Save both as pdf documents, filing them as you did with the invoices, and take a screen shot of the opened Folder.
7. To ensure that the relevant information is understood easily by Andrew, he has asked you to create a small table that shows, for each month:
Total income
Cost of sales
Total expenses
Net profit
Total Assets
Total liabilities
The table should have a row for each of these values, and a column for each month for the next half a year. It will be updated every month, and sent to Andrew as part of an email. This will be a separate system of data entry that you will maintain yourself, given that the figures cannot be automatically imported from MYOB.
Write an email to Andrew (your assessor).
The email should be written in polite and technically correct English, asking your assessor, in the role of Andrew, to check through the attached documents and to give his opinion as to the benefits of using MYOB. Place the table within the email's text, summarising how it can be updated monthly to keep Andrew abreast of the company's performance. Attach the pdf documents you generated in activities 3 and 4 to this email, as well as the screen shot you have taken of the files and folder.