FNSACC503 Manage Budgets And Forecast...
FNSACC503 Manage budgets and forecasts: Assessment Task 2

Assessment Task 2: Budget and forecast preparation project
Task summary
For this assessment task, you are required to prepare budgets and a pre-meeting report and then participate in a meeting to discuss the proposed budget and finalise the budget.
This assessment is to be completed in the simulated work environment in the RTO.
Required
Access to textbooks/other learning materials
Computer with Microsoft Office and internet access
Budget Report Template
Balance Sheet
Risk Management Policy and Procedures
Green Cat Budget Template
Timing
Your assessor will advise you of the due date of these submissions.
Submit
Email with Budget Report and Green Cat Budget attached
Email with Revised Green Budget Report attached
Assessment criteria
For your performance to be deemed satisfactory in this assessment task, you must satisfactorily address all of the assessment criteria. If part of this task is not satisfactorily completed,you will be asked to complete further assessment to demonstrate competence.
Assessment Task 2 Instructions
Review the following information:
Green Cat Clothing is a wholesaler of vintage clothing, selling to retail stores across Australia. The business is managed by Beverley Simons, who currently operates the business as a sole trader. The business is registered for GST and prepares a BAS on a quarterly basis.
As Beverley's Finance Officer, you are required to prepare the budgets according to the business' budget objectives, as well as financial procedures, which state that budgets are to be prepared on a month-by-month basis for the upcoming quarter. [D1]
Beverley has also recently advised you that she wishes to expand the business by purchasing a factory and manufacturing and selling vintage fabrics. The budget for the following three months is therefore particularly important, as she would like to provide it to the local bank manager to assist in her application to secure a loan for the business expansion[D2] .
Beverley has therefore asked for you to prepare the budget, as well as a budget report that identifies key performance indicators that can be used to monitor financial performance, as well as the relevant milestones for each[D3] of the performance indicators. Beverley considers that this will also show the Bank Manager that the business is closely monitoring its performance.
Beverley provides you with her latest Balance Sheet (dated 30 March 2017) and has asked you to prepare month-by-month budgets to 30 June 2017.
She also provides you with the following additional Information:
Actual sales
Actual sales for the first quarter of 2017 (to March 31, 2017)
January $350,000
Due to high consumer demand for the company's products, Beverley has advised the following forecasted sales for the next quarter as follows:
April $423,500
May $466,000
June $512,500
Terms of sale:
Most sales (80%) are on a credit basis with customers offered a 1% [D4] discount for payment of invoices within 10 working days of the invoice date[D5] .
Cash sales for the business amount to 20%.
The Accounts Receivable Balance at 30 March 2017 is $376,500, which includes $80,045 of debtors from February and the remainder from March.
Debtor payment information:
Based on experience, debtors usually pay as follows:
50% pay within the 10 working days and

[D6]

receive the cash discount.
20% pay within one month of the invoice (no discount applies).
27% pay in the second month after the invoice date.
3% are bad debts and are written off.
Purchase and inventory:
Purchases of vintage clothing for resale are all on credit and are paid in the month following the purchase. Beverley's supplier provided her with a 2% cash discount on 20% of the payments. GST applies to the discount.
Stock mark up on cost : 75% (BE CORRECTED[D7] TO 75% from 70 as it was an error by author)
Closing inventory: to represent 40% of the following months sales.
Operational expenses:
Beverly has the following costs:
Administration expenses: this amount to 10% of each month's purchase and are paid in the month in which the expenses are incurred.
Marketing expenses represent 8% of each month's sales and are also paid in the month in which they are incurred.
Beverley bought a warehouse for her business and pays mortgage interest each month. So as to maximize tax reduction, the loan for the warehouse is interest only. The interest rate for the mortgage is 4.5%. No GST is payable.
Rates are also payable on the property and amount to $18,000 per year. Rates are payable each quarter ($4,500 per quarter). No GST is payable.
There is an outstanding amount of GST payable to the ATO as per the Balance Sheet.
Now complete the following activities:
Prepare budgets
The first part of this assessment requires you to review the case study information provided and prepare the following budgets using the Green Cat Budget Template:
Sales budget
Purchases budget
Cost of goods sold budget
Expenses budget
Schedule of payments
Schedule of collection from debtors
Cash budget
GST Payable ledger account
You are also required to prepare:
A budgeted Profit and Loss for the quarter
Budgeted Balance Sheet for the quarter
Prepare a Worksheet for each budget and income statement/balance sheet.
Assume that Beverley has asked you to attend the meeting with the Bank Manager to discuss the potential loan for the business expansion and that you are required to prepare for this meeting.
Beverley has asked you to lead the meeting and explain each of the budgets you[D8] have developed. You will also have to explain the key assumptions on which the budget is based and the proposed key performance indicators to make sure that the budget keeps on track.
Beverley has also asked that you identify key financial risks for the organisation and strategiesto address these to give the Bank Manager confidence in your forecasts.
Beverley has advised you that the Bank Manager will challenge the sales forecasts as he considers these to be too optimistic.
Part b
objective
assumption
key performance indicators
key financial risk
risk controls
challenge
Write a budget meeting preparation report
Use the Budget Report Template to guide your writing of the report.
Consider how you will handle the meeting to ensure that the meeting is conducted so as to ensure understanding, goodwill and ongoing cooperation. Make suggestions in your report as to how to handle this.
Based on the above information, you are required to prepare a short report to provide to Beverley prior to the meeting with the Bank Manager and that includes:
The budget's objectives
How your Green Cat Budget is relevant to the objectives.
An outline of key assumptions and parameters for the budgets prepared
The prepared bud

gets (make a reference to attached)

An explanation of recommended key performance indicators and milestones including a clear rationale for such
Key financial risks for the organisation (at least three) and recommended strategies to address these, as set out in the risk management policy and procedures.
Strategies to gain understanding, goodwill and ongoing cooperation. (communication style)
Send an email to Beverly (your assessor).
The text of the email should be in grammatically correct English, written in an appropriate (polite, business-like) style.
It should summarise the contents of the attachment.
Attach your Fat Cat Budget and Budget Report to the email.
Your assessor will also advise you of the place, date and time of the meeting.
Participate in the meeting
The next part of the assessment activity requires you to participate in the meeting with the Bank Manager (roleplayed by your assessor).
Carefully explain each of the budgets you have prepared and key assumptions, as well as the key performance indicators to ensure the budget is on track.
At the meeting you will be required to demonstrate effective communication skills including:
Speaking clearly and concisely
Using active listening and questioning to confirm and clarify information.
Using the strategies that you have identified to promote understanding, cooperation and goodwill.
The Bank Manager (your assessor) will ask you a number of questions and give you some feedback on the budgets. You will need to take this into account in the final part of the assessment task so make notes if you need to.
Write a short report on the vintage clothing industry.
The report should be about half a page long.
It should show sales identify trends in the vintage clothing industry and give a more realistic estimate for the growth in Green Cat Clothing's sales
Revise the Green Cat budget
Using the figure that you arrived at in the previous activity, recalculate the budget.
Name this Workbook Revised Green Cat Budget.
Send an email to the Bank Manager (your assessor).
The text of the email should be in grammatically correct English, written in an appropriate (polite, business-like) style. The email text should include your short report on the vintage clothing industry.
It should also give your revised growth figure, and your rationale for the adjustment based on the research you have conducted.
The email text should also summarise the contents of the attachment.
Attach your Revised Green Cat Budget to the email.
[D1]Rolling budget
[D2]To secure bank loan for buy a factory for expansion
[D3]Risk control
[D4]MUST BE CHANGHE TO 1% TO MATCH TEMPELATE ANSWER
[D5]Based on when customer pickup order
[D6]In the month of sale
Correction
AUTHER DID NOT USE MOS but instead used after invoice and within invoice period
[D7]Personal insert
[D8]objectives
Answer
Connect with us to get the solution for this assessment task NOW!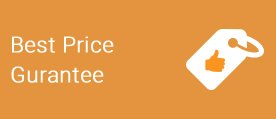 Customer Testimonials
ABC Assignment Help for one reason became my favorite because they don't have a very complex signing up process and it's very simple so everybody can use it. I was able to sign in without any hassle as my Company Law Assignment was due and they did it for me in a very efficient manner and I am very delighted with their service and a heartiest thanks. Emily, Sydney
I work part time to meet my expenses apart from college and I took this as a decision to not burden my parents. A while later I started feeling great amount of stress in balancing it all together and decided to seek help from ABC Assignment Help for my Commercial Law Assignment and they did my assignment for me and I am super satisfied with their work style. Thank you so much. Lawrence, Tasmania
I had a harsh week as I was extremely debilitated and every one of my assignments were getting excessively and caused me an incredible mental breakdown. A companion of mine seeing my circumstance asked me to utilize ABC Assignment encourage, their quick and efficient administrations helped me complete my Contract Law Assignment with less stress Rihana, New South Wales