Answer :
Exploring and critiquing the relevance and applicability of health promotion strategies to obesity
Introduction
The very concept of health promotion goes beyond health care with regard to putting health on the agenda of policymakers all across the sectors in terms of directing them towards having awareness of the health consequences of their respective decisions (mostly dietary) and towards accepting their own responsibilities for health (Appleton et al. 2014).In this work of research, the research topic is health promotion. The chosen health problem is obesity which has grown to be the ultimate effect of a sedentary lifestyle. Australia is facing the obesity issue for the past few years much like other nations. Therefore, one of the Ottawa Charter strategies would be taken into consideration in order to assess how many have this strategy contributed towards addressing the health problem of obesity amongst Australian population. Drawing on the theoretical knowledge of health promotion, the critical evaluation would be done regarding the relevance as well as applicability towards the modern life health issues of obesity.
About Obesity
Obesity – this public health problem has become epidemic all across the world. An exhaustive body of literature can be found that reveals that being overweight and obesity are major reasons of co-morbidities that are largely inclusive of type II diabetes, cancer of different types, cardiovascular problems and other health problems. The issue of obesity has gradually turned out to be a concerning medical issue in dire need of health-based interventions.
Overweight and obesity can be depicted as a major public health issue within Australian territory. Resulting from a sustained energy imbalance, obesity involves greater intake of energy through drinking and eating than energy expended by means of physical activities (Baum and Fisher, 2014). Studies reveal that the lifestyle factors coupled with the individual's respective biological and genetic characteristics tend to influence the energy imbalance supposedly (Giles et al. 2013).
Though in Australia, obesity has not been classified as a disease in itself it certainly has become so in the USA and other several nations (Dietz et al. 2015). It is known from research studies that one-quarter of children and adolescents are suffering from overweight problems and are largely considered obese (Giles et al. 2013). For children and adolescents aged between 5-17 years, around 27% are found to be obese and the rate is increasing every year due to dysfunctional lifestyle (Giles et al. 2013). The junk food culture is causing irreparable damage to public health and the younger generation is the worst affected. On the other hand, nearly two-thirds i.e. 63% of Australian adults are found to be suffering from obesity and this problem has gone up every year with the increasing prevalence of overweight (Dietz et al. 2015).
Outlining chosen strategy: Building Healthy Public Policy
The first ever International Conference on Health Promotion was held in Ottawa, Canada in 1986 November with the aim of achieving 'Health for All' by the year 2000 and beyond on account of exploring key health promotion strategies (Moore et al. 2013).
The Ottawa Charter for health promotion is largely regarded as a cornerstone document in the field of health promotion. As this Charter tends to assert wide-ranging prerequisites for health, structural conditions and environmental resources in connection with health need to be improved which would result in good health that would necessarily entail socio-economic as well as human development (Pearson, 2012). The chosen strategy, in this case, is Building Healthy Public Policy.
The Ottawa Charter has identified this specific health promotion priority action area with regard to identifying three basic aspects of health promotion i.e.
Advocating favorable conditions to ensure good health i.e. a significant dimension of quality of life

Enabling individuals towards achieving equity in health through cutting down in differences of current health status

Mediating the prerequisites and prospects for health by means of ensuring coordinated action by all bodies involved

(Davies et al. 2014)
'Building Healthy Public Policy' is the first ever health promotion action area which has been listed by World Health Organization (WHO) in the charter (Davies et al. 2014). This strategic initiative is a combination of coordinated actions which in simplistic terms denotes the fact that healthier choice is easier to make and in case of policy development – this is even more appropriate.
The strategy of Building Healthy Public Policy happens to combine diversified yet complementary approaches. The approaches are largely inclusive of legislative and fiscal measures; taxation as well as organization changes (Davies et al. 2014). As far as health promotion policy is concerned, it quintessentially requires obstacle identification in order to adopt the healthy public policies within the non-health sectors alongside the development of ways for removing them.
Critical discussion of the issue and contributory role of the chosen strategy towards the health issue
The strategy of Ottawa Charter i.e. Building Healthy Public Policy denotes the need of making provisions for healthy policies and procedures for the public which can be followed in the regular life to achieve good health (Pearson, 2012). This is to be kept in mind that in order to attain good health, supportive environment is a must and that can only be ensured in terms of creating conducive environments for individuals by means of taking care of sociocultural, political, economic, behavioral as well as biological factors (Pearson, 2012). As health promotion strategies and programs need to be adapted to the specific local needs and possibilities of respective nations with regard to taking into consideration socio-economic and cultural systems; it can be mentioned that in the case of Australia, the obesity issue requires to be tackled by means of inculcating healthy lifestyle amongst the Australian population (Haynosand O'Donohue, 2012).
Building Healy Public Policy can be depicted as a coordinated action which invariably leads towards health, income and societal policies that are designed to foster a greater level of equity (Monaghan et al. 2013). The aim of the strategic initiative is to make a healthier choice which in turn can be mentioned as the easier choice for policy makers as well (Jackson et al 2014). The strategy 'Building Healthy Public Policy' focuses on creating social and physical environments in which young individuals can live healthy lives and in which making healthy choices is easier than ever. It can be mentioned nevertheless, that a policy environment which has been designed for promoting young people's health is bound to strengthen protective factors with regard to cutting down on the risk factors (Malik et al. 2013). Furthermore, it assures easy access to the social determinants of health. The rise in obesity amongst the Australian population is found to have doubled over the period – from 5% in 1995 to a whopping 10% in 2015(Dietz et al. 2015). Adding to this, 71% of men are surveyed to be obese in comparison to 56.6% of women as during the time of 2014-2015 (Malik et al. 2013). This is to be put forth in this regard that compared with non-Indigenous Australian population, Indigenous adults are far more likely to be suffering from obesity while Indigenous children are more likely to be dealing with overweight issues (Dietz et al. 2015).
Australian individuals who are living outside major cities, mostly in the outskirts and belonging to the lower socio-economic background are more likely to be obese than other people (Newman et al. 2014). This particular strategy is interlinked with 2 other strategies of Ottawa Charter i.e. Creating supportive environments and Strengthening community actions. These strategic initiatives back up the chosen strategy of 'Building healthy public policy' and strengthen it further; otherwise singlehandedly tis strategy would be weak to implement (Jackson et al 2014).
Considering the health problem of obesity, the population of Australia, the context of tackling the obesity issue – certain health promotion theories can be referred to in this case i.e. the Health Belief Model, Social Cognitive Theory and Stages of Change Model (Transtheoretical Model) (Nichols et al. 2013). Examples of the role of chosen strategy in addressing obesity in Australia can be mentioned as: introducing health food provision in schools and colleges, prohibiting selling of junk food items outside school campuses, initiating programs for parents in order to help them understand the reasons behind obesity and how to cope with the issue etc. certain things. Keeping food nutritionist within school territory would be effective too as the expert professional would be able to analyze the food habits of the children and would be coming up with healthy diet charts for them (Haynosand O'Donohue, 2012).
Health Belief Model predominantly focuses on individual beliefs regarding health conditions which are capacitated to predict individual health-related behaviors. Moreover, the Health Belief Model takes into account those key factors that act as influencing agents on health behaviors as individualistically perceived threat to sickness and others (Roberto et al. 2015).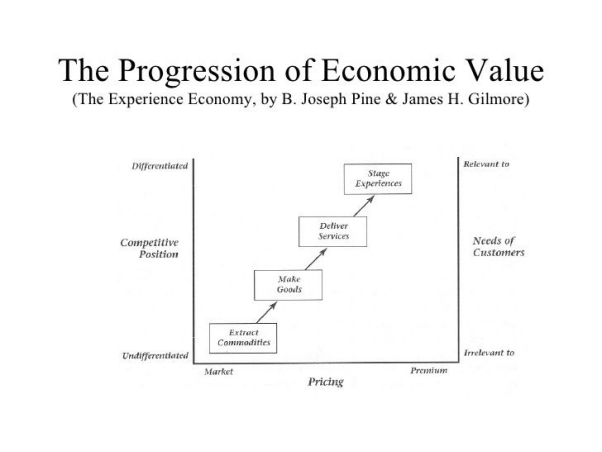 Fig 1: The Health Belief Model (MacDonald, 2012)
This particular model can be put to use for designing both short and long-term interventions and therefore, it is applicable in case of obesity too which requires long sustaining intervention procedure (MacDonald, 2012). Gathering information, conveying the health issue consequences with risk behaviors, communicating the steps towards achieving benefits to the target population, assisting in identifying and reducing barriers to action and demonstrating actions by means of skill development activities would be effective in designing as well as adapting the Ottawa Charter strategy of building healthy public policy in Australia to ensure the prevention of obesity(Eldredge et al. 2016).
As the Health Belief Model is suitable for being used in combination with other theories as well; it can be said that Stages of Change Model (Transtheoretical Model) involving the individuals' readiness of changing their respective behavior can be adapted in this case.
Fig 2: The Stages of Change i.e. Transtheoretical Model (MacDonald, 2012)
As this model is inclusive of describing the behavior change process in stages (pre-contemplation, contemplation, preparation, action, maintenance and termination), it would be effective to implement in seeking lifestyle changes to prevent the prevalence of obesity (Eldredge et al. 2016). It is to be mentioned in this connection that the Australian population would likely to vary in their concerned readiness to change and this process being cyclical, individuals can progress or regress depending on the intensity of the stages (Eldredge et al. 2016).
Social Cognitive Theory depicting the influence of individual experiences and others' actions alongside environmental factors on individual health behaviors can also be implicated in this case (Roberto et al. 2015).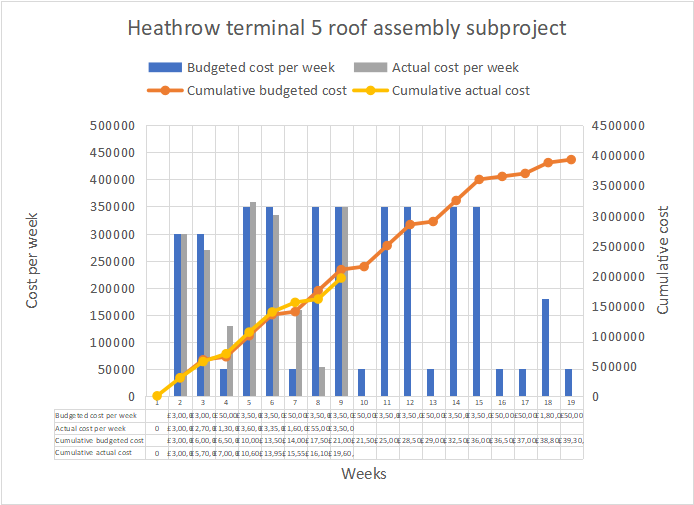 Fig 3: The Social Cognitive Theory(Cottrell et al. 2012)
As this theory focuses on guiding behavior change interventions, it can be specifically useful in rural sections of Australia in order to examine the individuals' interaction with their respective surroundings (Cottrell et al. 2012).
The theories of health promotion seem in sync with the obesity problem in Australia. In this regard, the provision of Fat Tax can be referred to as well. Pushing for a fat tax on soft drinks and junk food would mean that unhealthy food would be expensive than other normal food items (Appleton et al. 2014). Australian population heading towards obesity can well be affected by this initiative in a positive manner as it would not just cut down on the in taking of unhealthy junk food but also in buying them at the first place. The strength of the chosen strategy lies in making individuals aware of the health consequences at all levels. Challenges would be evident in implementing the health promotion strategy through specific frameworks but initiatives need to be taken in order to safeguard public welfare through enabling them to enjoy good health (Giles et al. 2013). One of the strategies of Ottawa Charter is Re-orienting healthcare services towards prevention of illness and promotion of health which signifies the complete goal of fighting health issues like obesity and that would have strengthened the chosen strategic initiative even more effectively.
Conclusion
In the concluding segment, it can be mentioned that health promotion strategies are relevant to a great extent towards health problems. In this work of research, both the relevance and applicability of health promotion strategy 'Building Healthy Public Policy' towards obesity in Australia has been discussed and analyzed. Historically, interventions concerning obesity prevention have largely focused on using behavior-change theoretical frameworks for not just understanding the causes of weight gain but also to guide the specified models for healthy eating and engaging in physical activities ardently. This is inclusive of addressing the imbalance which ultimately leads towards gaining weight and becoming obese. While this relevant approach to treatment programs is considered as more compelling, its appropriateness towards the complex as well as complicated socio-political context concerning social norms, legislative provisions, regulations, community and individual behaviors can be denoted as of significant concern. This focuses on the need for effective health policies to ensure public well-being alongside the prevention of diseases.