HOS801 Strategic Analysis Of Accor Ho...
HOS801 Strategic Analysis of Accor Hotels Assessment 3 Answer
Answer
Strategic analysis of Accor Hotels
1.0 Critical evaluation of Strategies for Hotel Industry and Recommendations
1.1 Corporate level strategy
Xiao, O'Neill & Mattila (2012) highlights that corporate level strategy is designed to target specific audience and aims at achieving the long-term goals. The Accor group of hotels have been expanding their market quite promptly, nonetheless it has faced issues at different nations. Vidalon (2014) reported that the revenues from the French market is unexpectedly lower, which has been aggravated the economic outcome in the home domain as well. The Accor Group witnessed 3.4 percent decline in their growth. The high rate of employee turnover is another concern for the multinational. The conglomerate is also distressed due to its lower performance owing to the instability in the staff retention rate.
As a CEO, it is recommended that Accor Group should emphasize on its business stability strategy and maintain the market shares. The organization should implement processes to reduce cost and concentrate on retaining the qualified workforce to increase their performance level. Besides, the existing clients should be retained through different promotional offers and loyalty programs. Accor Group (2019) pointed that Accor group have initiated value-oriented stratagem that lowered the operation costs and grouped the hotels by the segment.
1.2 Business level strategy of Sofitel: Differentiation strategy
Madu (2013) opined that business level strategies are formed to gain competitive leverage over the rivals. Cost leadership targets to acquire consumer market by decreasing the functional costs below the industry price. Differentiation strategy is used to leverage the company by offering unique proposition for the client base that looks forward for certain luxurious feature, thereby ready to pay premium amount. Focus business stratagem is followed to acquire the niche market (Köseoglu et al., 2013).
Sofitel is the luxury brand under Accor group located at Sydney. The posh hotel aims at attracting and acquiring international clients seeking superior facilities and visons to become the reference for luxury hotels globally. As Sydney lacked presence of five star hotels for nearly twenty years after Olympics, the opening of Sofitel is a tactical business decisions that uses differentiation strategy (Alderton, 2017). Within the next one year, it is advised that Sofitel further adds to their premium feature in order to attract more world-class visitors and become one of the leading luxurious brand in the world. Additionally, the Accor Group has to invest more on training its employees for top-notch clients (Freestun, 2017).
1.3 Functional level Strategy
According to the views of Kaliappen & Hilman (2013), functional strategy are developed to support successful execution of the corporate level and business level stratagems. It includes the functional domains of marketing, human resource, finance, production, and research and development of the company (Altuntaş et al., 2014). Sen & Kaushik (2016) identified that the Accor group faces trouble due to high rates of turnover of its qualified personnel, which is major issue of human resource team. Additionally, the working hours of the employees have been increased to 39 hours each week.
Furthermore, the organization has witnessed slower economic growth in France and other parts of world, especially in its luxurious brand sector, which stands to be the vital concern for the hotel authorities (Prasad, 2014). The hotel should promote more work-life balance activities throughout their branches and reduce the working hours for the staff. Furthermore, developmental and educational programs should be arranged for the employees. Effective leadership and guidance is mandatory for motivating the workforce to decrease the turnover ratio. Developing the overall performance of the hotels will positively impact the financial progress rate.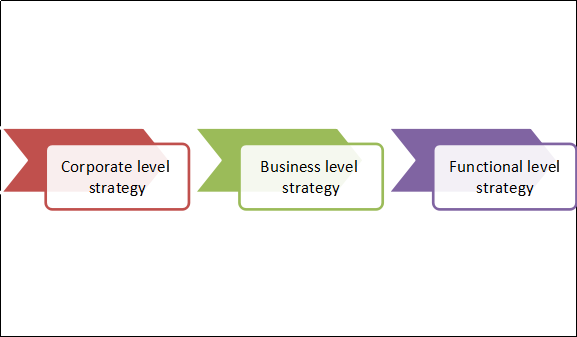 Figure 1: Strategic Framework
(Source: Author's creation)
2.0 Competitive advantage and Sustainability
Gheribi (2018) highlighted that Accor group of hotels is spreading fast throughout the world as luxury segment. The conglomerate not only provides premium facilities to its clients, thereby creating its own niche. Even so, it offers tailored services for its visitors according to their different needs and business. It makes sure that it attends every category of consumers and have opened a chain of hotels that are classified under economic, luxurious, midscale and premium segment. Owing to such diversification in their service and product, it has gained competitive advantage over the rivals.
To enhance their brand image and increase brand equity of the firm, the establishment initiated sustainability program called "Planet 21" in the year 2010 to augment their target market. It intended to develop the premises that will do greater good to the ecology and the community. Primarily, the group of hotels focused on improving health, nature, curb carbon emissions, promote innovative ideas, and generate employment opportunities, safe guard the society and conduct business transparently (Tuppen, 2013). These sustainability measure were adopted to achieve competitive leverage over the rival group of hotels.
3.0 Impact of mergers and acquisition, international strategies and alliances on Accor hotels
Chen, He, X & Gu (2013) claimed that hospitality industry has witnessed huge numbers of acquisitions and mergers in the recent years. The mergers and acquisitions impacted heavily the hotels due massive restructuring and repositioning of the brand. The Accor group of hotels believe in both in acquisition and organic growth to expand their business throughout the world. The major challenge faced by the conglomerate is the rise in number of service apartments, Airbnb, motels and local services. To combat the issue, the brand started to merge with the other competitors or acquire the rivals as business strategy.
Accor acquired 115 hotel premises of Fairmont in USA, thereby tripling its assets, which will aid its expansion plans in the other countries as well. Furthermore, the scholar exposed that the brand formed alliances with Orient Express, Onefinestay and Banyan Tree. Owing to these strategic acquisitions and mergers with the competitors the Accor group is able to diminish the number of rivals in the industry. In addition, it also assimilated assets, properties and resources of the other organization that will aid in future expansion programs.
4.0 Strategic implementation and Importance of leadership and entrepreneurship
Demirçiftçi & Kızılırmak (2016) opined that the Accor group of hotels have witnessed high employee attrition rate in the current times. Due to the situation, the performance of the organization is deteriorating each passing day, resulting in poor brand image and shrinking economic growth. For successful strategic implementation, the company needs to motivate and inspire its workforce.
Furthermore, transformational leader is essential to guide the personnel in such a large conglomerate operating globally. The leader should be able to diminish cultural differences and nurture creativity, talent, persuasiveness and instill reliability for the job.
The author additionally, noted that a good leader will possess entrepreneurial skills to develop a team of employees that can serve the establishment loyalty. The effective entrepreneur should able to motivate and provide vision to its workforce. A successful leader should be appointed by the organization to reduce employee turnover ratio.
5.0 Organizational Structure, Controls and Corporate Governance
Accor group follows functional organization structure for its operations. It has grouped the various departments according to its job roles and functions. For instance the different roles of sales and marketing domain include group service manager, sales executive, event coordinator, communication manager, marketing coordinator and director of sales and marketing have been placed under one section. In doing so, it organized together the professionals from similar background and specification of the work. It helps in making quick decisions and promote effective communication and better control over the departments (Camelia, et al., 2019). As CEO, it is advised that the organization follows matrix structural hierarchy that combines the benefits of functional and divisional framework. It will aid in regrouping of workers in functional departments according to the project, thereby enhancing their productivity and performance levels.
Figure 2: Functional division at Accor hotels
(Source: Catarina, 2019)
Corporate governance defines the set of regulations that helps in the conducting the business successfully and monitor it efficiently. The corporate structure of Accor includes the chairman, founder, and the chief executive officers of each department. It helps in analyzing the departmental functions efficiently and take decisions rationally (Demirçiftçi & Kızılırmak, 2016).
Customer Testimonials
ABC Assignment Help for one reason became my favorite because they don't have a very complex signing up process and it's very simple so everybody can use it. I was able to sign in without any hassle as my Company Law Assignment was due and they did it for me in a very efficient manner and I am very delighted with their service and a heartiest thanks. Emily, Sydney
I work part time to meet my expenses apart from college and I took this as a decision to not burden my parents. A while later I started feeling great amount of stress in balancing it all together and decided to seek help from ABC Assignment Help for my Commercial Law Assignment and they did my assignment for me and I am super satisfied with their work style. Thank you so much. Lawrence, Tasmania
I had a harsh week as I was extremely debilitated and every one of my assignments were getting excessively and caused me an incredible mental breakdown. A companion of mine seeing my circumstance asked me to utilize ABC Assignment encourage, their quick and efficient administrations helped me complete my Contract Law Assignment with less stress Rihana, New South Wales