ICT60215 Advance Diploma Of Network S...
ICT60215 Advance Diploma of Network Security Assessment 2 Answer

Assessment Details

Qualification Code/Title

ICT60215 Advance diploma of network security

Assessment Type

Assessment 2- Project





Unit of Competency

National Code/Title

ICTNWK615 - Design and configure desktop virtualisation
Unit Assessment Task (UAT)
Assessment Task 2 – Unit Project (UP)
Assessment type:
Unit Project (UP)
Assessment task description:
This is the second (2) assessment task you have to successfully complete to be deemed competent in this unit of competency.

This assessment task requires you to complete a project.

You will receive your feedback within two weeks - you will be notified by your trainer/assessor when results are available.

You must attempt all activities of the project for your trainer/assessor to assess your competency in this assessment task.
Applicable conditions:
· You must read and respond to all the activities of the project.
You may handwrite/use computers to answer the criteria of the project.

You must complete the task independently.

No marks or grades are allocated for this assessment task. The outcome of the task will be Satisfactory or Not Satisfactory.

As you complete this assessment task you are predominately demonstrating your practical skills, techniques and knowledge to your trainer/assessor.

The trainer/assessor may ask you relevant questions on this assessment task to ensure that this is your own work.
Resubmissions and reattempts:
Where a student's answers are deemed not satisfactory after the first attempt, a resubmission attempt will be allowed.

You must speak to your Trainer/Assessor if you have any difficulty in completing this task and require reasonable adjustments (e.g. can be given as an oral assessment).

For more information, please refer to your RTO Student Handbook.
Location:
· This assessment task may be completed in an independent learning environment, simulated learning environment or learning management system.
Your trainer/assessor will provide you further information regarding the location of completing this assessment task.
General Instructions for attempting the project:
You will be required to correctly attempt all activities of this assessment task.
How your trainer/assessor will assess your work?
This assessment task requires the student to successfully complete a project.

Answers must demonstrate the student's understanding and skills of the unit.

You will be assessed according to the provided performance checklist/ performance criteria.

Assessment objectives/ measurable learning outcome(s) are attached as performance checklist/ performance criteria with this assessment task to ensure that you have successfully completed and submitted the assessment task.

If all assessment tasks are deemed Satisfactory (S), then the unit outcome is Competent (C).

If at least one of the assessment task is deemed Not Satisfactory (NS), then the unit outcome is Not Yet Competent (NYC).

Once all assessment tasks allocated to this Unit of Competency have been undertaken, trainer/assessor will complete an Assessment plan to record the unit outcome. The outcome will be either Competent (C) or Not Yet Competent (NYC).

The "Assessment Plan" is available with the Unit Assessment Pack (UAP) – Cover Sheet.
Purpose of the assessment task:
This assessment task is designed to evaluate your following skills and abilities:
Skill to prepare the design specifications and plan to implement enterprise desktop environments

Assessment Task 2 - Unit Project (UP)
Instructions to complete this assessment task:
Please write your responses in the template provided.

You may attach a separate sheet if required.

You must include the following particulars in the footer section of each page of the attached sheets:

Student ID or Student Name

Unit ID or Unit Code

Course ID or Course Code

Trainer and assessor name

Page numbers

You must staple the loose sheets together along with the cover page.

You must attach the loose sheets chronologically as per the page numbers.

Correction fluid and tape are not permitted. Please do any corrections by striking through the incorrect words with one or two lines and rewriting the correct words.

The premise of the project must be closely related to the previous assessment task.

This submission must be well presented and follow the guidelines and instructions provided.

Please follow the format as indicated in the template section below.

One of the most important steps that you can take: proofread your project.

Project must be of 500-800 words in length, using 11-point font, double-spaced, and must include a cover page, table of contents, introduction, body, summary or conclusion, and works cited.

Appropriate citations are required.

All RTO policies are in effect, including the plagiarism policy.
Resources required to complete the assessment task:
Computer

Internet

MS Word

A site desktop virtualisation may be conducted

A live network

Servers
Scenario: -
HUNE City Council is responsible for the welfare of the people and for managing a better lifestyle for its people. The council is responsible for emergency management, media, publications, welfare services, fines and infringements, legislation, town planning, leisure sports and recreation, libraries and learning, waste management, building and construction. The council has been transformed into a paperless organisation and all the services are handled on different information systems implemented at the council's head office. The size of the data is immense and the information retrieval is also an ongoing process. Also, a team of developers is continuously working on development of different projects so that an efficient and effective system has to be implemented as per the requirements of the council. The data centre is also hosted in the building of the head office and all the computers, servers, printers, scanners and hand-held devices are connected to the network and an authorised and authenticated security setup has been implemented on the network to obtain the optimal performance of all the information systems.
The ICT environment implemented at the council is according to the guidelines, regulations and policies as per the government defined Occupational Health and Safety parameters. The OHS/WHS codes of practice followed by the council are as below:
Health and safety is the responsibility of everyone working in the council.
Each individual staff member must recognise their responsibility in regard to health and safety, whether they are working in the office.
The Council Safety Policy is directed by the policies of the Occupational Health and Safety Unit and includes the main concerns being focused on the care of staff in the engineering network and IT infrastructure. Each working area is unique in its safety requirements and as such, each work area will have variations in policy. The relevant safety requirements applicable to a work area will be displayed in a prominent position in the work area.
Individuals should understand the parameters of their workplace and be conscious of any constraints or limitations that apply in particular areas. It is also important that individuals are familiar with any other workplaces they may visit during their course of work or study. People should never become complacent with their surroundings.
Should any health and safety problems arise that cannot be resolved easily, the matter should be directed to the Workplace Health and Safety Committee for action.
Staff should be aware of the correct work practices that apply to individual work areas they encounter. The Work Health and Safety Act 2011 sets very clear guidelines as to what the employers responsibilities are in relation to health and safety.
Responsibilities
Supervisors are responsible for ensuring that risk analyses are performed by or on behalf of staff operating in areas for which they are responsible

Network manager and high risk environments have been risk assessed

A risk assessment should be carried out on computer network to ensure the layout of computers does not contribute to eye strain, bad posture etc

The Information Technology Manager is responsible for conducting risk assessments of IT infrastructure
Electrical Safety
Electrical safety regulations require that regular inspection and testing of specified electrical equipment is carried out in accordance with the relevant Australian Standard.
It is the IT staff responsibility to:
Visually inspect any equipment prior to use

Ensure that it is fit for the intended purpose

The test and tag label is current

That cords and leads are run in such a way as to be protected from harm and not present a risk to others
Environmental guidelines:
Information Management & Technology Services believes that sustainability should be built into each of our IT services and solutions. We're currently undertaking a number of initiatives to reduce our environmental impact and have even more in the pipeline for the coming months.
Some of these changes will have direct measurable data to support them, such as electricity consumption, while others will meet sustainability objectives over time.
Encouraging staff to turn off their monitors when they leave their desk for an extended period.

Recycling waste both at our desks and the product packaging we deploy.

Promoting sustainability initiatives.

Encouraging the integration of sustainability into decision making.

Data centre optimised to increase efficiency of air flow and reduce air conditioning requirements.

Continuing to invest into virtualisation technologies to support services.

Continuing to replace older less energy efficient hardware.

Selecting products by integrating sustainability into the procurement process. During the next tender process for server equipment a sustainability component will be built in.
Mark is the IT Manager and is the team lead of all the developers, IT personnel, and network and system administrators. While, Steve is working as the System Administrator and is responsible for the smooth and efficient working of the information systems across the organisation. The job details of IT Manager and System Administrator as follow:
IT Manager Job description:
Supports team manager and performs management duties when manager is absent or out of office

Manages inventories and stock, including keeping detailed records of inventory use and sales, and advising management on ordering where necessary

Provides encouragement to team members, including communicating team goals and identifying areas for new training or skill checks

Assists management with hiring processes and new team member training

Answers team member questions, helps with team member problems, and oversees team member work for quality and guideline compliance

Communicates deadlines and sales goals to team members

Develops strategies to promote team member adherence to company regulations and performance goals

Managing information technology and computer systems

Controlling and evaluating IT and electronic data operations

Managing IT staff
System Administrator Job Description:
Install and configure software and hardware

Manage network servers and technology tools

Set up accounts and workstations

Monitor performance and maintain systems according to requirements

Troubleshoot issues and outages

Ensure security through access controls, backups and firewalls

Upgrade systems with new releases and models

Develop expertise to train staff on new technologies

Build an internal wiki with technical documentation, manuals and IT policies

Installing and configuring software, hardware and networks

Monitoring system performance and troubleshooting issues

Ensuring security and efficiency of IT infrastructure
Due to financial constraints and increasing amount of data along with the fact of continuous development of different applications for the use of council, it has been decided by the management and the IT department to implement the desktop virtualisation solution for the optimal performance and also for the testing of different applications as virtualisation not only help to save the costs of the hardware but also provide the facility of multiple platforms across the same machine which can be very beneficial for implementation of different applications along with their testing. Steve being the System administrator will be responsible for the implementation of the desktop virtualisation environment, while Mark IT manager will supervise and manage all the virtualisation process.
Activity 1: (Planning of the desktop virtualisation environment)
So, in this activity you need to research and analyse for different available Virtualisation solutions available optimal for the organisation. You will act as Steve, the System Administrator and will plan the implementation of the desktop virtualisation environment under the supervision of Mark, the IT manager which will be acted by the trainer/assessor. The planning phase will help to ensure the designing and implementation of the virtualisation environment as per the requirements of the organisation. The planning phase also includes the documentation process that can help to understand the design, implementation and configuration of the desktop virtualisation environment.
So, for the planning phase you need to perform the following task:
Analyse different desktop virtualisation software vendors.
Note: You need to research different virtualisation software over internet
Analysis of the desktop virtualisation environment and ensure that your analysis is based on Windows platform has been used across the IT infrastructure.

Analysis of the features and functions of the desktop virtualisation environment.

Analysis objectives, hardware requirements and limitations of the desktop virtualisation environment

Document the design infrastructure, the document includes the planning phase for the implementation and deployment of the desktop virtualisation environment.

Also, complete the given template for the documentation of the VDI including the analysis and planning of the desktop virtualisation environment.
Template 1 to Document the Desktop Virtualisation Environment
Purpose
What should the Project Plan cover?
Key considerations in developing the Plan
Analysis of the Desktop Virtualisation Software:
Analysis of the Desktop Virtualisation Software:
Features and functions of Desktop Virtualisation Solution:
Analysis objectives, hardware requirements and limitations
Virtualisation software
:
How to use this template
Individual project data
Text styles
Executive Summar
y
a
Answer
For solution, connect with our online professionals.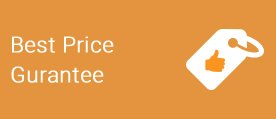 Customer Testimonials
ABC Assignment Help for one reason became my favorite because they don't have a very complex signing up process and it's very simple so everybody can use it. I was able to sign in without any hassle as my Company Law Assignment was due and they did it for me in a very efficient manner and I am very delighted with their service and a heartiest thanks. Emily, Sydney
I work part time to meet my expenses apart from college and I took this as a decision to not burden my parents. A while later I started feeling great amount of stress in balancing it all together and decided to seek help from ABC Assignment Help for my Commercial Law Assignment and they did my assignment for me and I am super satisfied with their work style. Thank you so much. Lawrence, Tasmania
I had a harsh week as I was extremely debilitated and every one of my assignments were getting excessively and caused me an incredible mental breakdown. A companion of mine seeing my circumstance asked me to utilize ABC Assignment encourage, their quick and efficient administrations helped me complete my Contract Law Assignment with less stress Rihana, New South Wales