IKEA Against The Grain: Cultural Valu...
IKEA Against The Grain: Cultural Value Tension
Answer
IKEA AGAINST THE GRAIN

Cultural Value Tension
IKEA is a strong cultural hub of various cultures. It is obvious that there may have conflict in their corporate culture. The company follows strict human resource management and marketing standards. A diverse cultural workplace may have cultural issues, which can threaten the sustainability of the company. In relation to IKEA, a global company, where a high diversified cultural competence was there, which relates to high chances of conflict. Based on the high profile stumbled text, it cleared the tension of the cultural issue in the IKEA culture. The expansion of IKEA raised question in terms of their unique corporate culture, which is steeled in terms of rapid growth from China towards Dominican Republic (The Guardian, 2012).
The series of high profile stumbles, such as spying of staff and customers to the corruption scandal, IKEA has suffered a lot. In terms of Russia stumble, IKEA fired two of the senior executives in case of corruption. Additionally, the criticism over the IKEA's airbrushing women out of catalog of Saudi Arabia was also contributed in the cultural tension in the national and corporate culture. Based on the two stumbled cases, IKEA's culture towards the national norms of different countries is creating a huge challenge (The Telegraph, 2012). As different countries have different norms and code of conduct, thus maintaining an equal corporate culture in different countries is posing a major challenge in terms of operation.
As IKEA approaches a different culture in terms of their organization, thus, maintaining operations in the countries with having different culture and norms is difficult. The way of working along with the attitude and choice of customers along with employees will be different for different countries. Approaching fit-to all approach thus cannot work for operations in the different countries. The airbusing stumble raised the question about the gender equality of IKEA, where the company was criticized for removal of women from the catalogue. Removal of women from the catalog from Saudi Arabian version is conflict to the group values of IKEA (The Atlantic, 2015). A discrimination of gender equality thus was addressed in the stumble case that clearly indicated the tension in between cultural and national value of IKEA.
Customer Testimonials
I was in urgent need of Sample papers for my research work and when I inquired about the best place to take it from a set of teachers they pointed at ABC Assignment services and I went about signing into it. Their samples are top notch with experts who are very skillful and student friendly and has such rich content in their writings and I found it very helpful indeed and felt very useful as well.

Sam, Queensland
I keep getting caught amidst a lot of extracurricular activities that leaves me with no time to concentrate on my studies. On a friends recommendation I started using ABC Assignment Help's services. They're the best in the world with their premium assistance and originality. I owe it to them for my good grades and new accomplishments in my academic life!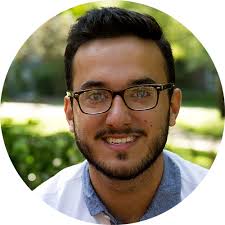 Andrew, Liverpool
I was genuinely surprised with the services provided by ABC Assignment Help! They proof-read all my assignments, following the exact same instructions provided by the university guidelines and offer one of the best writing services. Their writers are highly qualified and don't leave a single thing unnoticed. They structure every single idea of mine into a master piece!

Brian, Darwin