Answer :
Demand, supply and elasticity of supply and demand
Current Economic Climate factors and their impact on various industries
Introduction
Economic factors greatly impact demand and supply based on the elasticity of demand and supply in an economy. The economic climate of a place includes factors like GDP, inflation or recession, economic policies, government policies and other factors like education, health, taxation, agriculture produce, trade policies and purchasing power of the people. These economic factors impact different industries in a different manner. They result in either growth of an industry, slow down of an industry or at times might not impact a particular industry. It is important for firms and industries to understand how a change in important and relevant economic factors can affect their business in order to manage risk as well as take advantage of opportunities that open up with changes in economic factors.
Current Economic Climate and some factors
The Australian economy indicates robust growth with an increase in its GDP by 3.8% in 2017. Growth in trade, exports, labor market and overall consumption indicates that the impact of the global recession in Australia is now minimal. The Australian government stimulus package ($11.8 billion) helped prevent a recession. The economy has expanded by 0.4%. These statistics indicates that there is economic growth in Australia which would help various industries in Australia grow. Even employment is improving and various economic indictors are stabilizing, thus helping the Australian economy grow.
Impact on the future of the Australian Car Manufacturing Industry
The Australian car manufacturing industry has been facing a slow down. It is quite evident that this slow down is due to an increase in steel prices in an exorbitant manner. As the pricing and demand and supply in the car manufacturing industry is based on derived demand, the increase in steel prices has greatly impacted car manufacturing industry in Australia. Toyota, Ford and other big car manufacturing firms have shut down various manufacturing operations in Australia, indicating a sharp slow down.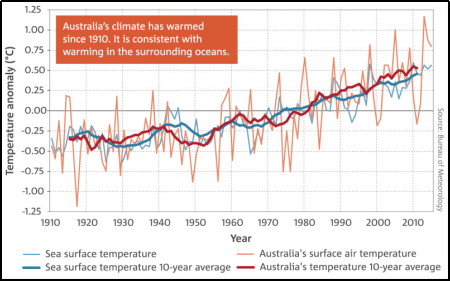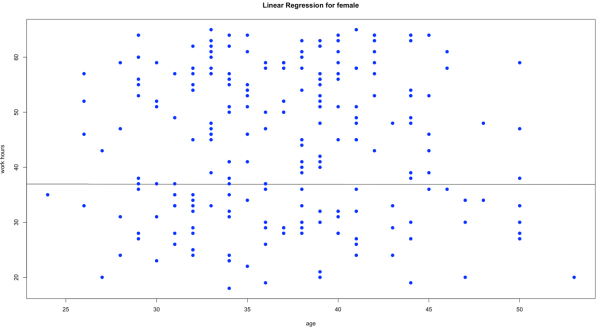 As the economic factors including raw material prices are not favorable, there has been a sharp decrease in manufacturing in cars. The future of the Australian car manufacturing industry is bleak as there is lack of stability in prices of raw materials. Moreover there is lack of supply of steel throughout Australia and exporting steel would result in higher cost for the manufacturers. A further increase in steel prices would result in stopping of car manufacturing in Australia. Manufacturers might look out for outsourcing options in other countries (Lesley; Adams, Michael; McGregor, Helen V.; Toole, Stephanie, 2014).
Impact on the demand for and supply of education services in Australia for overseas students
The impact of demand for education services in Australia for overseas students is based on employment in Australia as well as availability of high quality education in Australia. Moreover, as there is a high increase in price of education throughout Australia, it results in a reduction in demand as price based elasticity is very high.
As the supply for education in Australia is stagnant based on the fact that there have not been any major international universities that have newly come up in Australia, though the demand for education in Australia is domestically growing, it is stagnant oversees. Moreover as the price is increasing and the value of Australian Dollar is strengthening, it makes education in Australia very expensive for students from many countries. This is resulting in a sharp decrease in demand for foreign education from Australia (Lesley; Adams, Michael; McGregor, Helen V.; Toole, Stephanie, 2014).
Impact on the demand for and supply of Australian Wine in both local and overseas markets
Australian wine is known for its unique taste and high quality. The demand for Australian wine in Australia is impacted by the purchasing power of the Australians. This indicates that there is an overall increase in demand for Australian wine in Australia due to factors like growing purchasing power of the people as well as economic expansion and GDP growth. There is lower elasticity in supply and demand is affected by price (Swoboda, Kai., 2017).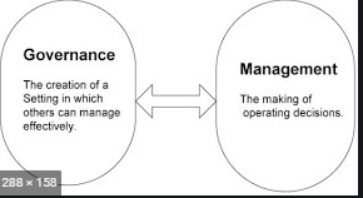 The demand for Australian wine oversees, is greatly affected by supply. Trade policies and taxes greatly impact demand for Australian wine oversees. As there is an increase in taxes and caps on amount of wine that can be exported from Australia, in spite of there being higher demand, the supply is limited. Firms would prefer to export to few countries where they obtain higher profits and better stability in demand (Finkel, Alan, 2017).
Impact on the demand for and supply of milk and bread by Coles
Milk and bread are staple foods in Australia. It is quite evident that there is higher health consciousness in Australia. An overall increase in consumption and expansion of economy indicates that there could be a positive increase in demand for milk and bread supplied by Coles. But the growth in demand is not very elastic. The prices are also not very volatile. It indicates an overall stability and a growth in demand which would be proportional to economic growth in Australia. A price below equilibrium would result in shortage. Price above the equilibrium would result in surplus. As the price is at equilibrium, demand and supply remain stable (Finkel, Alan, 2017).
Impact on the Australian Tourist Industry, the ability of Australia to attract tourists and supply tourist facilities and attractions that they demand
The tourism industry in Australia has been quite robust. As factors like GDP and increase in tourism attractions leads to higher value for tourists, it is quite evident that the demand is growing. Inclusion of tourism attractions, adventures and support from government for marketing Australian tourism has led to an increase in demand for tourism in Australia.
As there is an overall increase in factors that support tourism in Australia, the supply is being reduced in order to maintain profitability and ensure effective pricing as well as maintaining equilibrium. It is crucial to build the tourism industry further based on creating higher value for consumers or tourists. It is required that there be a holistic approach which enables maintain the quality of tourism and experience for tourists in Australia in spite of an increase in tourism demand (Bruce Greenwald and Joseph Stiglitz, 2014).
Australian tourism is impacted by several elements including the prices of Australian dollar in terms of foreign exchange. As the Australian dollar strengthens against the American dollar, it becomes very expensive for travelers to visit Australia. This is a major factor which requires to be considered while pricing tourism packages and making them affordable for people from all around the world. Moreover, it is quite evident that there has to be more inclusions of various activities for people in order to increase demand for tourism in Australia. The wine festival, sports tourism and various adventure sports have helped Australian tourism to grow significantly. All of this has been possible due to the support from the government of Australia. It is quite evident that there have been multiple factors that have helped the tourism industry in Australia.
Overall impact on the economy
The Australian economy is facing robust growth. It has overcome the global recession. Yet, there are several industries including car manufacturing and education which require support from the government in order to help them revive and grow. The expansion of Australian economy can be further increased based on understanding how the various factors can be synchronized to help these industries. Moreover firms in these industries which are facing slow down can take various steps like outsourcing and bringing in new courses or adding to their product lines which can help them grow in spite of the slow down in demand (Lesley; Adams, Michael; McGregor, Helen V.; Toole, Stephanie, 2011).
Old Keynesian theory as well as new Keynesian theory supports that the aggregate level of economic activity fluctuates markedly, measured by capacity utilization and this does make it quite imperative that there be effective utilization of credit rationing. It is important that banks and government support these industries through capital infusion, price stabilization, protectionism and other mechanisms. Then it would be possible to bringing substantial growth in these industries as well (Bruce Greenwald and Joseph Stiglitz, 2014).
Conclusion
To conclude, it is quite important for industries and firms to understand as to which of the economic factors impact them the most and how they can protect themselves against them or make use of these factors to be able to grow. It is very important for firms to consider how a change in pricing, supply and demand can impact them including profitability, credit and capital and other elements. Only then it would be possible for them to grow in spite of adverse and volatile market conditions or economic conditions in Australia. It is essential that there be building of a framework that can help create better balance among the economic factors. This can help establish a stronger level of management of credit rationing as well as management of demand, supply and elasticity of supply as well as elasticity of demand (Royce Millar & Adam Morton¸ 2011).