Answer :
Introduction
Leadership can be depicted as the process of influencing others with regard to understanding and agreeing about what requires to be done and how. Moreover, leadership is inclusive of facilitating both individual and collective efforts in accomplishing shared objectives. Effective clinical leadership has been consistently recognized as an essential component for ensuring quality care and efficient worker performance within the healthcare settings and workplaces (Austin et al. 2016). In this work of research, role of leadership in the provision of healthcare has been critically evaluated. Why developing leaders in healthcare territory is important and how does the leadership development can influence as well as impact health service delivery are also being discussed in this study with the help of literature and evidence.
Body of Discussion
The concept of Leadership
The very concept of leadership has been conventionally defined as individual capacity of influencing the organizational orientation in formal settings. As far as the image of charismatic leader is concerned, it is often about exceptional individuals who make all the difference in the respective working environment (Al-Sawai, 2013). But in case of health systems, this specific representation of leadership despite being valuable may fail to reflect the actual of leadership. The leadership can be collective, shared as well as distributed in healthcare systems in terms of engaging doctors and health service providers in improvement initiatives. While the leadership is quintessential for doctors' engagement on a broader scale, engagement is all about the active participation of the interested doctors when it comes to system change and improvement activities. Growing emphasis can be observed on ensuring that healthcare professionals at all levels of the system are well equipped with the skills and knowledge required for playing effective leadership roles (Nica, 2015).
The significance of good leadership is becoming increasingly apparent within healthcare settings. In this regard, effective governance is considered crucial for maximizing the effective care management within the healthcare setting. Henceforth, role of leadership within clinical setting is significant in course of ensuring high quality healthcare system by dint of providing consistent safe and efficient care (McSherry & Pearce, 2016). Physicians should be becoming effective healthcare leaders in course of opting to exert influence over the individual patient care, diversified clinical team performance and the direction of major organizations of healthcare.
Clear and comprehensive overview of key leadership issues for the individual, healthcare teams and health services
It is to be mentioned that the future of organizational sustainment within the territory of healthcare is in dire need of skilled leaders in order to plan for any sort of potential problems. Studies reveal that in the near future, multiple challenges lay ahead for the individual, healthcare teams and health services (Nica, 2015). The plethora of challenges is largely inclusive of regulatory changes, changes in policy, funding, medicinal as well as technological advancements, ethical issues and others that can affect operational training, equipment overhaul, facility upkeep and medical research greatly.
One of significant challenges faced by health managers, leaders as well as health service providers is how to turn a demotivated or overworked staff into proactive as well as motivated team with the capacity of delivering high quality health services on a regular and consistent basis (Mannix et al. 2013). It can be mentioned in this context that the weak management system can be blamed for the countless professionals' feelings of frustration and futility regarding their respective inability in making sustainable contributions towards the improvement of health outcomes. It is quite evident and understood that improving the management systems without addressing the workforce needs would end up in more disappointment, stress issues and even lower morale which would in turn reinforce a horrible circle of ineffectiveness as well as inefficiency. In order to address this challenge, attention should be paid to both systems and people at every possible level (Jumaa & Alleyne, 2017).
Rising costs of Healthcare is another potent challenge for the leaders in healthcare settings. Researches reveal that the costs of healthcare often face hike at rates exceeding inflation and in the near future, the expense for healthcare would be increasing even more. This is certainly a matter of concern for the leading figures in healthcare as they seek to provide adequate coverage for their respective employees. It is of utmost importance that the leaders should be finding alternative methods when it comes to combatting the ever increasing costs of care (Ledlow & Coppola, 2013). Proper researches must be done for finding grants, funding and efficient contributors for helping them in conducting research studies, setting up programs as well as implementing processes at par with the pace of change.
Healthcare regulatory challenges have become part of healthcare provision all across the world and therefore, healthcare leaders must be well-acquainted with the regulatory constraints (Barr & Dowding, 2015). They must be enabling themselves as well as their subordinates in the ways regarding handling the changes in coverage. As regulatory challenges tend to drive up the cost of providing services and care, healthcare leaders are found to be further burdened for complying with a wide range revised standards which are inclusive of the Health Insurance Portability and Accountability Act, Centers for Medicare and Medicaid Services (CMS) and others (Osmani, 2013). The only way of overcoming this issue is active engagement of healthcare providers in spreading awareness and information sharing on a regular basis. The leaders must opt for implementing compliance training, routine audits, and document control programs alongside addressing non-conformance incidents after effectively utilizing integrated healthcare platforms (Goodwin, 2013).
Challenges regarding medicinal and technological advancement are frequently faced by the healthcare leaders. Be it physician shortages or need for low-cost alternatives for office visits – leaders in healthcare setting face the issues concerning in-patient care. A shift is expected in the near future where virtual as well as cyber doctor-patient interactions would be favored over traditional office visits on the basis of effective 'telemedicine' which is inclusive of 'electronic communication' i.e. phone, email, wireless tools, two-way video and other types of telecommunications technology (Rowitz, 2013). The advancement of clinical technology is taking place on account of growing influx of patient data, legal requirements for stringent privacy and other factors. Leaders in healthcare need to understand the system and its behavioral patterns for providing significant knowledge for informing further developments alongside preparing multifaceted training strategies for both the staff and the patient. The training efforts of the leader should be part of continuous initiative in order to keep up with the ever changing course of technologies and medicines in the future (Goodwin, 2013).
Training and education challenges are faced by leaders in healthcare settings; and this is more so because professional development is considered the key to satisfactory results. The leaders need to take up more hands-on approach in terms of involving patients more in personal care and offering alternative measures of current practice (Giltinane, 2013). The dynamic concerning treating acute illness and favoring traditional clinical interview needs to be changing for coping up with the challenge. Furthermore, the leaders need to be made themselves and their staff available to various communicating forms any given time with the patients without paying physical visit to the hospitals or healthcare settings.
Ethical challenges in healthcare settings are significant and in this age of sustainability, this sort of challenge is frequent with multiple news regarding ethical violations of healthcare providers all across the world (Shanafelt et al. 2015). Deaths of patients due to medication error or misleading medical research or sexual misconduct of healthcare professionals – all sorts of ethical violations have made it to newspaper headlines in connection to hurting the character and trust of the medical experts alongside creating legal costs and leading to rise in malpractice insurance coverage for the respective agency. It is the duty of the leaders of healthcare in ensuring their and their employees' behavior well above reproach. Sound ethical principles should be incorporated alongside practicing transformational leadership that would not just be improving healthcare relationships but also would be acts towards alleviating stressful attitudes and tensed situations produced by the change factors (Bruning & Baghurst, 2013). Leaders need to be heavily reliant on their respective ethical behavior as ethical activities would help in reducing unnecessary liability costs for the healthcare institutions.
Clear and logical overview of the impact of leadership on individuals and health services
Both leadership and management skills are essential amongst health professionals as well as health service providers at all the levels of health system. Studies reveal that an understanding of leadership and management concepts help the health professionals at different levels in the healthcare system in leading as well as managing with effectiveness. Several leadership styles can be observed such as democratic leadership, authoritarian leadership, transformational leadership, transactional leadership, charismatic leadership and others (Xu, 2017). In this study, both transformational and transactional leadership would be discussed. Leadership theories are multiple too and in this context 3 theories would be discussed –Path-Goal Leadership Theory, Transformational Theory, and Transactional Theory.
Path-goal leadership theory: This leadership theory to some extent relates to both the traditional model of leadership and the functional result-based healthcare model. As far as the path-goal theory is concerned, it strongly emphasizes on the leader's effectiveness for creating higher levels of productivity and morale in a given scenario. In this regard, it is of utmost importance that the leader follows a definite leadership style with regard to focusing essentially on the team characteristics and demand for the task. Unlike traditional model of leadership, the path-goal leadership theory lays no emphasis on the involved core areas (Al-Touby, 2012). In this model, the objective is laid out in black and white. This particular theory can be considered as an effective model of leadership for the provision of healthcare; but close adaptation of it would turn it into an even more effective leadership for any workplace setting. This theory can be applied to the healthcare settings keeping in mind the main objective concerning the patient's outcome which is to be served effectively; or else in the loss of the outcome – the leader, the workforce and the task in its entirety fail altogether (Giltinane, 2013).
Transformational leadership theory: Transformational leadership theory is the first theory in this regard to be utilized in this healthcare scenario. This very concept is all about focusing on a relationship between the leader and the follower in which all parties are mutually motivated by each other to higher levels which results in value system congruence between leader and follower. Four components can be mentioned in the transformational leadership i.e. ideal impact, strong motivation, intellectual stimulation and personal consideration (Fitzgerald et al. 2013). Studies reveal that transformational leadership has the potential of largely impacting follower satisfaction as well as follower commitment to the organization. The impact of transformational leadership on both individual and institutional outcomes makes it significant as well as largely applicable in the present scenario (Xu, 2017).
To be specific, transformational leadership theory has its basis in change whereas leaders utilizing this style use their qualities for motivating the followers in achieving their goals and also ensuring their empowerment. A connection of trust with the followers needs to be established in terms of maintaining an open and fair environment and motivating the healthcare personnel in becoming independent in their respective decision-making (Imran & Anis, 2011). Moreover, leaders need to be using effective communication for leading the workforce in achieving the ultimate organizational goals. In the healthcare setting, transformational leadership is considered as the effective most leadership style for it involves change over time and adapting to the new requirements accordingly (West et al. 2014).
Transactional leadership theory: In this theory, the very basis is the exchanges between the leader and the follower in which followers are given rewards for fulfillment of their respective goals or meeting specific performance criteria. In case of transactional leadership, rewards and positive reinforcement play crucial role as mediated by the leader figure who act as the manager of change (DuBrin, 2013). This is the reason why transactional leadership is considered as more practical in nature concerning its focus on objective fulfillment. As far as a transactional leader is concerned, he/she is capable of recognizing as well as rewarding the accomplishments of followers in a consistent and timely manner. despite being appropriate in several settings, transactional leadership is often found to be apprehensive towards the factor of innovation as this model of leadership more likely follows standard practices. At best, it can be mentioned that transactional leadership focuses on leading towards acceptance of innovation by means of reward and reinforcement (Taplin et al. 2013).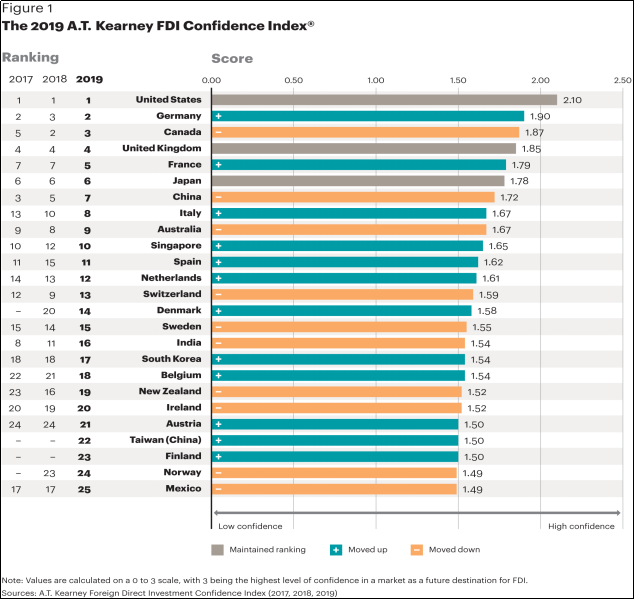 Fig 1: Theoretical framework (DuBrin, 2013)
While transactional leadership emphasizes more on extrinsic motivation when it comes to performing the job tasks; the transformational leadership is all about creating vision and providing inspiration to the subordinates in order to help them strive beyond the required expectations. Therefore, in all likely possibilities, transformational leadership is capable of influencing worker attitudes on account of inspiring effective acceptance of innovation by dint of developing trust, openness and enthusiasm (Fitzgerald et al. 2013). Studies reveal that this theory of transformational leadership is closely associated with staff satisfaction, team performance, organizational culture and climate as well as turnover intentions. These effects are found to be stronger more in case of junior staffs compared to senior ones. As far as the positive effects and impacts of transformational leadership are concerned in the healthcare settings; they can be mentioned in relation to work-life balance, well-being of the workforce population, positive nursing outcomes, safety of patients, and openness about medical errors of any kind, patient satisfaction and staff job satisfaction (Barr & Dowding, 2015).
The major characteristics of high quality care can be mentioned as – safe, patient-centric, effective, reliable, efficient and equitable. The effective leadership within healthcare provision is all about ensuring effective clinical outcome in terms of fulfillment of health professionals' requirements (Shanafelt et al. 2015). The satisfaction of healthcare personnel and effectiveness of patient outcomes are inclusive of shorter duration of patient stay, lower mortality level in hospital, lesser medication errors, pain management adequacy, lower rate of healthcare-associated infections, less number of injuries or falls or any other medical errors.
As per literature evidences, transformational leadership is largely associated to the effective management implementation which is designed for setting up a culture of patient safety without an iota of doubt. Furthermore, it has been found that transformational leadership involves empowerment of individuals and henceforth this empowering leadership is greatly related to the patient outcomes on account of promoting significant levels of nursing expertise by means of increased staff stability as well as lower rate of turnout (Osmani, 2013). The effectiveness of the transformational leadership can be ascertained in its indirect impact on cutting down upon rate of mortality and by retaining as well as supporting the existent batch of experienced staffs. Transformational leadership suits the criteria of healthcare leadership effortlessly in terms of catering to the patient outcomes and maintaining the healthcare quality indicators.
Conclusion
In the concluding section, it can be mentioned that leadership plays a key role in the effective healthcare management. Developing individuals as leaders does positively impact the health service delivery in terms of effective patient outcomes, satisfied healthcare professionals, high quality care and effective management of workforce and activities within healthcare setting. The organizational culture in the healthcare provision does get impacted by the concerned leadership style and this holds truth all across the world. Transformational leadership seems to be the appropriate form of leadership for healthcare which is both strategic and functional in challenging times with regard to driving the workforce and the institutions towards excellence. Healthcare institutions and agencies should be working towards developing individuals as leaders for ensuring the effectiveness of the organizational culture, the efficacy of the management section and for ensuring the ultimate success of the patient and staff outcomes.