Importance Of Employee Motivation In ...
Importance of employee motivation in Australian organization
Answer
Introduction
Effective employee motivation ensures success and constant progress of any business enterprise. In this era of high competition both small scale and large scale organizations are suffering from employee retention challenges and therefore, significance of employee motivation has increased. Higher authorities of several business units are of the opinion that human resource or employees of the organizations are the central part. Therefore, it is important for the organization to motivate and persuade the employees towards higher excellence in order to increase the performance of the organization. The Australian organizations emphasize the role of employee motivation in order to increase their revenue generation and this project evaluates the importance of the employee motivation for organizational success.
Aim and objectives of the project
The aim of this project is to understand the relevance of the motivational theories which these Australian organizations can use.
The primary objective of this project is:
To explore the concept of motivation in Australian enterprises.
Along with this objective the project also focuses:
To highlight the strength of motivation
To explain the importance of motivation with reference to several well known motivational theories and models along with the strength and weaknesses of the theories while applied practically.
To understand the predicaments of the lack of motivation in the Australian organizations.
Research question
The primary research question of this project is:
What is the significance of employees' motivation in the organizational success of the Australian Business organizations?
Methodology
Research methodology indicates to different tools and techniques that have been used in order to conduct the project successfully. It is important to formulate an appropriate research design and methodology in order to conduct the project correctly.
Research design:
The design of the research helps to present the layout of the entire research procedure. There are various research designs among which explanatory design has been chosen for this particular project (Panneerselvam, 2014). This design has been chosen in order to analyse the already available materials regarding the issue under study.
Research philosophy:
Experts have opined that there are many philosophies with their own reasoning and logic. In order to reach a concrete solution of any study it is important to select a particular philosophy in order to conduct a study (Flick, 2015) For this project positivism has been considered to be appropriate for the progress of the project.
Research approach:
Research approach is the plan through which the project is conducted. Research approach helps in the amalgamation of the concepts and theories that underpin the topic of the study forward () Among deductive and inductive approach, deductive approach has been chosen for this project.
This move can be justified as the study starts from the generalized setting where several aspects of employee motivation in the Australian context have been considered and attempts to reach a specific conclusion where the projects answers the need of employee motivation in the current scenario and attempts to recommend the organizations how they can effectively motivate the employees of the organization.
Data collection method:
In this particular project secondary data collection method has been followed. Secondary data indicates towards the already available data that are been used in order to understand different aspects of employee motivation and the need of employee motivation for organizational success of the Australian business enterprises.
Data analysis technique:
It is important to select a particular data analysis technique in order to analyze the gathered data effectively (Flick, 2015). In this project document analysis technique has been applied in order to provide a detailed analysis of the literature.
Data collection
Overview of collected data
In order to discuss the literature several journals have been selected which have detailed discussions regarding the importance of employee motivation in association with the organizational success. The journals which have been found relevant for the discussion of the topic are:
Bassous, M., 2015. What are the factors that affect worker motivation in faith-based nonprofit organizations?. VOLUNTAS: International Journal of Voluntary and Nonprofit Organizations,
Different factors that are instrumental and different methods of employee motivation have been identified with the help of this source. The employee behaviour of the non profit organizations are subtly different from the other organizations and fro this journal effective ways through which the employees can be motivated have been identified.
Bullock, J.B., Stritch, J.M. and Rainey, H.G., 2015. International comparison of public and private employees' work motives, attitudes, and perceived rewards. Public Administration Review, 75(3),
There lies a primary difference in the organizational behaviour of the private and the public business organizations. In order to motivate the employees of a certain organization it is important to identify the needs of the employees of that particular organization. With the help of this journal the behavioural differences and different employee needs of a particular organization has been identified.
Norton, T.A., Parker, S.L., Zacher, H. and Ashkanasy, N.M., 2015. Employee green behavior: A theoretical framework, multilevel review, and future research agenda. Organization & Environment, 28(1),
Different theories that can be applied in order to understand the motivational needs of employees have identified with the help of this journal.
Ritz, A., Brewer, G.A. and Neumann, O., 2016. Public service motivation: A systematic literature review and outlook. Public Administration Review, 76(3),
In different sectors the work process is different and in this context it is important to understand the particular needs of the employees working in a particular sector. Different human beings responds to different motivational approaches. This journal has helped to understand the various aspects that the higher authority needs to understand in order to motivate the employees of the organization effectively.
Lau, C.M. and Roopnarain, K., 2014. The effects of nonfinancial and financial measures on employee motivation to participate in target setting. The British accounting review, 46(3),
Employee motivation not necessarily indicates financial measures applied by the organizations. Several non monetary measures can also prove to be effective in order to motivate the employees for higher excellence. One of such measures is to influence their individual productiveness. According to the authors, if the individual performance of the employees are of higher excellence, the organization can achieve success easily.
Fallon, B.J. and Rice, S.M., 2015. Investment in staff development within an emergency services organisation: Comparing future intention of volunteers and paid employees. The International Journal of Human Resource Management, 26(4),
Several methods that can prove to be effective in order to motivate the employees have been identified from this source.
Guo, J., Parker, P.D., Marsh, H.W. and Morin, A.J., 2015. Achievement, motivation, and educational choices: A longitudinal study of expectancy and value using a multiplicative perspective. Developmental psychology, 51(8),
In order to motivate a person it is important to understand the psychological workings of the human mind. Several aspects of employee needs have been identified from the aspect of psychology. It is relevant to identify the focal point on which the organization requires to work in order to ensure the employees of the organization are motivated and can be productive enough in order to ensure organizational success.
Healy, K., 2016. A Theory of Human Motivation by Abraham H. Maslow–reflection. The British Journal of Psychiatry, 208(4), pp.313-313.
It is important for the organizations to understand the needs of hierarchy law of Maslow. The importance of this motivational theory and its relevance in the organizational context has been identified from this particular source.
Wu, M.Y. and Pearce, P.L., 2016. The rally experience: Exploring motivation patterns of Australian Grey Nomads. Journal of Destination Marketing & Management
Different motivational patterns that the Australian business organization follows in increase the productivity of their employees have been gathered from this source.
Different theories of motivation have been used in order to evaluate the issue. These theories and their relevance have been understood from the different books and relevant and reliable data gathered from several online sources. Along with that in order to identify the effect of motivation upon employees belonging to different working sectors different social media networks and company websites have been explored. The details of such sources have been provided in the reference list section of this project. Forty different sources have been used in order to acquire relevant data for this project.
Timeline of the collected data

Relevant data for the literature has been gathered via 10 journal articles which are associated with the discussion regarding the importance of employee motivation relevant to organizational success. Data has been collected between 2012 and 2017.
Applied theory framework
The key idea behind the need to motivate employees of an institution is to aid in joint profit maximization and personal utility maximization (Moody, and Pesut, 2006). Certain factors circling round employee motivation are health care facilities, subsidized meal plans, family medical plans, personal vehicle, accommodation, etc. This helps the employees be happy and respected for their contribution. In addition, the organization can maximize their personal objectives and simplify employee relations. However this theory of compensating employees with material rewards does not prove to be an effective motivational tool. In addition to this, entrepreneurs should consider enhancing their morals and providing them with constant support. This helps the organization deal with future problems and still employees. Employees need to be incentivized with mental determination to help them, fight an issue together. Thus according to Latham and Pinder (2005), a motivating job is one in which workers must feel free to work comfortably without any distractions that might destroy the balance between the two concerned parties. Employees must be instilled with a feeling of ownership and better connection with the organization administration. This helps them accomplish group tasks with ease. Public acknowledgement for accomplishing challenging environment is absolutely necessary and helps the employee understand their importance on the organization. Constant brainstorming sessions might assist in better understanding and innovating new ideas.
Literature review

Employee motivation happens to be one of the necessary and sufficient conditions required for a company to function properly. Employers should concentrate on motivating their employees for a two-way benefit. Firstly it helps to rejuvenate the essence of working effectively employing the required attributes for the particular job (Collins et al 2004). This helps the company to improve its production figures and exact enough revenue to be reused as surplus amount to be reinvested. Apart from organizational benefits, employee motivation helps the employees maintain proper routine and ensure that he/she works with compassion. Positivity is the order of the day and the employer should make sure that his employees do not get demotivated and finally end up in lower productivity. But what can the employer do in order to shower enough motivation so as to let his/her employees to give their best?
To perform the most essential works, one needs motivation apart from expertise in the work itself. No negative distractions should be allowed to seep into. This might mean proper discipline from the part of employees and employers alike (Sabater-Mir et al 2016). Punctuality and the power to instill among everyone that teamwork and the power to think properly. Thus one's thinking if led to follow a definite path is useful because it leads to innovations and the power to create something new everyone. To deal with varied situations, employers should always ponder on the power to tackle pressure of work that may vary according to workload. For tedious and monotonous jobs, it is the duty of the employer to motivate enough positive feelings within their workers so that they feel at ease. This means that they are free to practice and experiment with their creative ideas. Some of the benefits of engaging in employee motivation are as follows:
Employee satisfaction fulfilled:

Employers need to be motivated before they can devote their time, effort and dedication for the benefit of the company. This needs time and certain incentives from the employers. Ultimately it helps in boosting employee satisfaction. New employees need to be trained using effective and interactive motivational techniques that will help the new employees understand tackling with difficult situations. Understanding company objectives and dealing with emergency situations thus turns out to be easier (Brawley et al 2000).

Job satisfaction:

Job satisfaction from the perspective of the employees help in retaining employees and they prefer to remain loyal to the organization. Not only does it help the company in reaping the experience of these seasoned workers but also saves them the time and effort invested while hiring new employees since they need to get accustomed with the concerned job.

Boost to Productivity and Learning:

Studies shown that major steps undertaken by the organization entrepreneurs in boosting employee satisfaction has helped raise the organizational profit structure by several degrees. It also helps the company reach new heights and maintain their company goals and objectives. Ability and motivation together can help the company improve its performance and make enough room for innovation and long run cost reduction. That, in turn makes room for higher compensation hikes which raises the employee satisfaction exponentially.

Maintains discipline:

Research shows that maintaining proper discipline and actuality is immensely crucial for an organization to thrive on its own (Davis et al 1997). Discipline involves adhering to stricter deadlines, lesser sudden leaves and reaching office on time. This might also include maintaining a healthy environment by engaging in productive conversations. Symmetry in information ultimately helps improve company performance and deal with emergency situations with ease.
A motivating job is one which-
Let the employee feel at ease:

An employee needs motivation to cope with the growing environment of his workplace and deliver work in time. This requires the employers to let their employees feel at ease. They should be ready to break away from distractionary cocoons and let the employee concentrate more on fulfilling organizational objectives.

Retaining individual respect and values:

Employees should be able to retain their respect and values in order for them to divert all their attention to fulfilling joint objectives as set by their employers. This needs proper division of labor and setting prior short terms goals and stepping up gradually. His/her efforts need to be recognized and praised in order for him/her to identify their own potential.

Guides the employee and helps him/her cope up with his/her shortcomings:

Employees should receive timely feedback from their employers to make them understand their limits and potential from time to time (Cerasoli et al 2014).

I

n order to grow constructive thoughts and make a better office environment, employers should instill in their workers the feeling of empowerment and teamwork. Motivational speeches, welcome messages and occasional tokens of appreciation might help.

Provides room for empowerment, creativity and innovation:

the fear of being mocked and ridiculed often bars employee's willingness to indulge in creative innovations. The power to create something new should always give the employees and impetus for hard work and working with immense passion. Sustenance and idea exchange are key players in this respect and it is the duty of the employers to make their employees understand the importance of responding accurately to market changes (Locke et al 2004).

Provides sufficient monetary compensation and other incentives:

After all its money that the employees are working for irrespective of the other perks and their amounts. Monetary compensations should be chosen very carefully so as to not harm the interests of the employees and make them eligible for living in the city and maintaining a decent standard of living (Miner, 2015). Other incentives include compensations for living in decent homes and enjoying proper diet. Research opines that at lower levels of working environments, employees should instill in their employees the importance of diverting their salaries into maintaining a healthy lifestyle.
Battling costs of employee motivation:
The best part of employee motivation is that it does not incur many costs apart from the compensational benefits that employers are liable to pay. Praising and heartfelt thanks come free of cost and the employer do not feel the pain of spending more for motivating their employees to work with passion. The payback successful employee motivation may be enormous. Employees like to be associated with liberal and rational thinking. Employers should involve his/her employees in respectable positions (Panneerselvam, 2014). One's loyalty to the company to clear the employees from any sort of disparities. Employers should engage in genuine, sincere and clear motivational techniques. To further the cause they may also consider personalizing their motivational techniques for each labor divisions. Occasional lunch treats and short trips are examples of lesser cost motivational techniques.
Findings and Discussions
In the light of the literature review of this study different themes have been identified. These themes have been developed in order to understand the motivational needs of the employees and the motivation can be provided via several modes and mediums. The themes that have been emerged from this study are:
Theme no.





Theme description





source





Theme 1





Before motivating the employees it is important for the higher authority to undertake several measures in order to make the employees comfortable in the workplace.





Taylor, J., 2013. Goal setting in the Australian public service: Effects on psychological empowerment and organizational citizenship behavior.

Public Administration Review

, 73(3), pp.453-464.



Theme 2





It is important for the employees that their individual respect and values are retained.





Taylor, J., 2013. Goal setting in the Australian public service: Effects on psychological empowerment and organizational citizenship behavior.

Public Administration Review

, 73(3), pp.453-464.




Theme 3





The organization needs to take initiative to help the employees to cope with their shortcomings and motivate them effectively.





Mostafa, A.M.S., Gould

‐

Williams, J.S. and Bottomley, P., 2015. High

‐

performance human resource practices and employee outcomes: the mediating role of public service motivation.

Public Administration Review

, 75(5), pp.747-757.



Theme 4





It is important for the employees that they are given enough room so that they freely convey innovative ideas and can explore their creativity. This can prove to be helpful for the organizational profit.





Mostafa, A.M.S., Gould

‐

Williams, J.S. and Bottomley, P., 2015. High

‐

performance human resource practices and employee outcomes: the mediating role of public service motivation.

Public Administration Review

, 75(5), pp.747-757.



Theme 5





Importance of monetary bonuses and other incentives in order to increase their interest towards organizational profit.




Wery, J. and Thomson, M.M., 2013. Motivational strategies to enhance effective learning in teaching struggling students. Support for learning, 28(3), pp.103-108.


These themes are identified and developed with the help of different theories of motivation. In order to fulfill the first to themes mentioned above, it is important to understand the theory of the needs of hierarchy model (Taylor, 2013) According to this model the motivational needs of different persons are different. The basic needs, the psychological needs and the self-fulfillment needs of the employees need to be noticed by the higher authority of the organization in order to motivate the employees accordingly.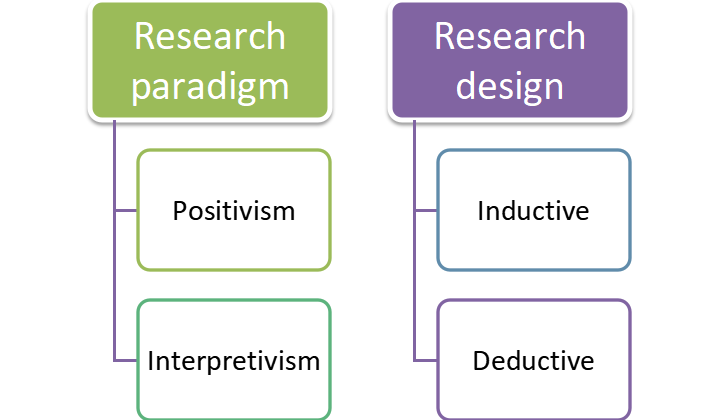 (Figure 1: Maslow's hierarchy of need model
Source: self developed)
With the help of Herzberg's Two factor theory is an essential theory that has been implemented by several Australian organizations in order to motivate the employees according to their identified needs (Dornyei, 2017). Theme three, four and five can be fulfilled by the organization by implementing this theory in their motivational workshops. In order to fulfil the criteria of job satisfaction the organization needs to understand the moot factors through which the employee can be subjected to personal growth that indicates organizational profit in long run. According to this theory there are several factors that indicate severe job dissatisfaction and affects the organizational growth of the enterprise negatively ( Taylor, 2013). Similarly several factors of job satisfaction have been highlighted through this model.
(Figure 2: Herzberg's two factor theory
Source: self developed )
Conclusion
There are possibly no substitutes of a thorough employee motivation procedure. Research shows that employees seldom favour materilsitic benefits to accommodate for their heavy duty. Motivation and the power to battle difficult situations is considered more rewarding and beneficial in the long run (Chmiel, Fraccaroli, and Sverke, 2017). Workers need appreciation for their work irrespective of their designation. Employers should be able to get rid of primitive methods of employee retention and insist on customer/employee feedback systems.
Recommendation
Precisely introducing the organizational objectives and long run visions and ways to fulfill the same.

Cater to employee benefits and engage in thorough and symmetric communication for furthering company benefits.

Boosting confidence and instilling the feeling of respect and passion for the concerned job.

Maintaining trust, acting rationally even in the most difficult situations and maintaining an unbiased approach to dealing with employee needs and wants.

Appreciation for developing unique solutions to issues thereby empowering the spirit of team leadership and efficiency.