Inclusive Pedagogical Practice For D...
Inclusive pedagogical practice for disabled students
Answer
INTRODUCTION
As per the guidelines and rules, the opportunities enjoyed by students without disability and students with disability in context of education should be same. All Australian educators and education facilitators have obligation towards students with physical, emotional and intellectual disability. As per Disability Standards for education (2005), it is the duty of directors, principal and teachers to ensure each and every student's participation in the curriculum should be same and comparable with their peers through rigorous, dignified and meaningful learning. The disability standards are laws under Disability Discrimination Act of 1992. However, not necessarily every student has same experiences. The standards direct the administrators and directors to ensure each student must have the same opportunity and choices of education as compared to their counterparts.
In the present scenario, there is different category of students with disability and from cultural and linguistic community. These warrants, the school curriculum as well as physical environment must be flexible or made suitable where the student can make best use of their potential. The standards are applicable to all area of education that also includes vocational training and TAFE. The standards cover different aspects of training and curriculum development as well as education impartment. The areas are – enrolment of students, participation of students in educational as well as non-educational activities, student support services, harassment and discrimination elimination services etc.
As per the key standards there are certain obligations of education providers that must be implemented and followed on strict basis. The standards that should be strictly implemented are – facilitating services and other support programs in same uniformity to students with disability as compared to students without disability. The second standard is making reasonable adjustment to different students learning program and learning environment. Inclusion of students, their caretaker and other support service providers regarding adjustments to be made for such students.
One of the important aspects of early childhood education is inclusion of students with disability with benefits for everyone. Different inclusion services are provided by the local state government and federal government to ensure the education facilitators must not discriminate children with developmental disability, emotional disability or intelligence disability. There are different funding and support services available that has to be tapped in order to provide same opportunities to students with disability in the presented situation.
The disability support programs from different state provide funding for kindergarten services so that the education facilitators can afford inclusive strategies to address the diagnosed disability. The program like specialised equipment and resources for kindergarten can assist in facilitating different resources and equipments for persons with hearing, vision and walking disability. Federal government programs such as Inclusion support program supports inclusion of students with disabilities and provides financial as well as support system help. This program also facilitates consultation with professionals having experience in disability programs. Another program that can be used for the current disables students in our institute is National Disability Insurance scheme. Through this scheme the disabled children under the age of 6 years are eligible to get support from government in early childhood education through their kindergarten service providers.


Customer Testimonials
I was in urgent need of Sample papers for my research work and when I inquired about the best place to take it from a set of teachers they pointed at ABC Assignment services and I went about signing into it. Their samples are top notch with experts who are very skillful and student friendly and has such rich content in their writings and I found it very helpful indeed and felt very useful as well.

Sam, Queensland
I keep getting caught amidst a lot of extracurricular activities that leaves me with no time to concentrate on my studies. On a friends recommendation I started using ABC Assignment Help's services. They're the best in the world with their premium assistance and originality. I owe it to them for my good grades and new accomplishments in my academic life!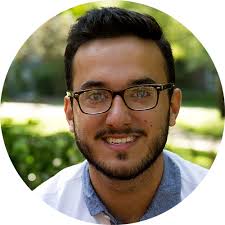 Andrew, Liverpool
I was genuinely surprised with the services provided by ABC Assignment Help! They proof-read all my assignments, following the exact same instructions provided by the university guidelines and offer one of the best writing services. Their writers are highly qualified and don't leave a single thing unnoticed. They structure every single idea of mine into a master piece!

Brian, Darwin