Investment Analysis: Ratio Analysis A...
Investment Analysis: Ratio Analysis and Capital Budgeting
Answer
Investment analysis
Conclusion
There are several investment tools which could be used by the investors to assess the particular investment option. However, ratio analysis, capital budgeting and trend analysis are the mostly used financial tools which could be used by investors to identify the possible investment option which would help them to increase their overall return on capital employed. The investment analysis is required to identify the time value of money and whether the return on capital employed earned by the investors is more than the cost of capital of the invested capital or not. Now in the end, after assessing the veracious investment options by using the investment analysis tool, it could be inferred that investor's first focus on assessing the investment option on the basis of the return on capital employed, time value of the money and present value factors which might impact the changes in the capital value throughout the time (Robinson, and Burnett,, 2016). The crux of this report is that investment analysis is the key foundation for the investors to keep their invested capital value high in market (Brigham, and Ehrhardt, 2013). However, in order to assess the true return on capital employed in the particular investment option, investors should not rely on the particular results drawn by using one investment analysis. They should focus on multiple investment tools which could help them to strengthen their investment value and assessing the true future value of the invested capital.
Customer Testimonials
I was in urgent need of Sample papers for my research work and when I inquired about the best place to take it from a set of teachers they pointed at ABC Assignment services and I went about signing into it. Their samples are top notch with experts who are very skillful and student friendly and has such rich content in their writings and I found it very helpful indeed and felt very useful as well.

Sam, Queensland
I keep getting caught amidst a lot of extracurricular activities that leaves me with no time to concentrate on my studies. On a friends recommendation I started using ABC Assignment Help's services. They're the best in the world with their premium assistance and originality. I owe it to them for my good grades and new accomplishments in my academic life!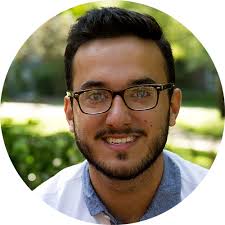 Andrew, Liverpool
I was genuinely surprised with the services provided by ABC Assignment Help! They proof-read all my assignments, following the exact same instructions provided by the university guidelines and offer one of the best writing services. Their writers are highly qualified and don't leave a single thing unnoticed. They structure every single idea of mine into a master piece!

Brian, Darwin