Key Data Science Job Trends
Key Data Science Job Trends
Answer
The job vacancies and related skills required are:
1. Designation: Data Scientist that requires (Data Scientist, 2018):
Statistics and Data science and/or Mathematics background
Javascript and Python
AWS technology stack
Focus on big data, analytics, machine learning
Pattern recognition, Artificial intelligence, econometrics, or equivalence required
2. Designation: Senior optimisation Analyst that requires (Senior optimisation Analyst, 2018):
Statistics and Data science background
Python, R or equivalent
Experimental design and research methodologies
Deep knowledge of hypothesis testing and associated statistical techniques
Experience working on large and complex data sets
3. Designation: Lecturer/Senior Lecturer (Statistics and Analytics) that requires (Lecturer, 2018):
Ability to undertake independent research
Should have been evidenced by publications, development of new research initiatives, competitive research funding, and the building of industry links
Experience supervising Masters and PhD research students
An emerging national research record along with an ability to manage an academic program team.
4. SAS / Teradata / Data Science / Aus Citizens that requires (SAS / Teradata / Data Science, 2018):
SAS / Teradata / Data Science experience essential
Requirements gathering and documentation
SAS Intelligence Platform experience (DI Studio, Stored Processes, Web Report Studio etc)
Multi-platform experience (Unix/Mainframe/PC)
Experience in data warehousing and SAS solution development desired
5. Designation: Data Science & Digital Marketing Consultant that requires (Data Science & Digital Marketing Consultant, 2018):
Bachelor's degree in Mathematics, Statistics, Computer Science or other scientific fields 3 years' experience applying data to solve business problems
Understanding of digital marketing, key statistics, relationships and channels involved
Be able to simplify and explain complex concepts
Python, R (preferred) or a deep understanding and experience with other languages
Experience in answering business problems using data, including data collection, manipulation, model development, evaluation and delivery
The most common skills required for the above jobs are:
Background in statistics, mathematics and data sciences
Deep understanding of languages such as, Python, Javascript, SAS, Teradata etc.
Multi-platform experience in Unix/Mainframe/PC
Ability to handle and simplify large data sets
Prior experience in above
The trends in data science careers are (5 key data science job trends, 2018):
The industry as a whole is picking up as more and more companies are hiring data personnel. The industry is dynamic in nature and constantly evolving such that the people from this stream have to update themselves continuously. The top trend includes automation and understanding of AI and machine learning. Another requirement of companies is to use the available data effectively. In other words, the ability to put right data in the right hands so that no data is wasted and available data is utilized effectively. Cleaning of data swamps and creating data lakes is another upcoming trend. This is clearly justifiable as everybody is collecting and storing data which is raw. It needs to be organized to gain some insights. Blockchain app development is another trend that needs attention
Customer Testimonials
I was in urgent need of Sample papers for my research work and when I inquired about the best place to take it from a set of teachers they pointed at ABC Assignment services and I went about signing into it. Their samples are top notch with experts who are very skillful and student friendly and has such rich content in their writings and I found it very helpful indeed and felt very useful as well.

Sam, Queensland
I keep getting caught amidst a lot of extracurricular activities that leaves me with no time to concentrate on my studies. On a friends recommendation I started using ABC Assignment Help's services. They're the best in the world with their premium assistance and originality. I owe it to them for my good grades and new accomplishments in my academic life!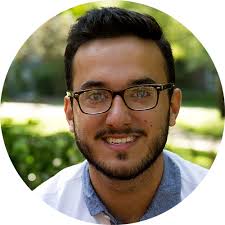 Andrew, Liverpool
I was genuinely surprised with the services provided by ABC Assignment Help! They proof-read all my assignments, following the exact same instructions provided by the university guidelines and offer one of the best writing services. Their writers are highly qualified and don't leave a single thing unnoticed. They structure every single idea of mine into a master piece!

Brian, Darwin